Homecoming T-shirts will be available to purchase starting Monday, October 4th in Mrs. Millmann's office. T-shirts are $12.00 each.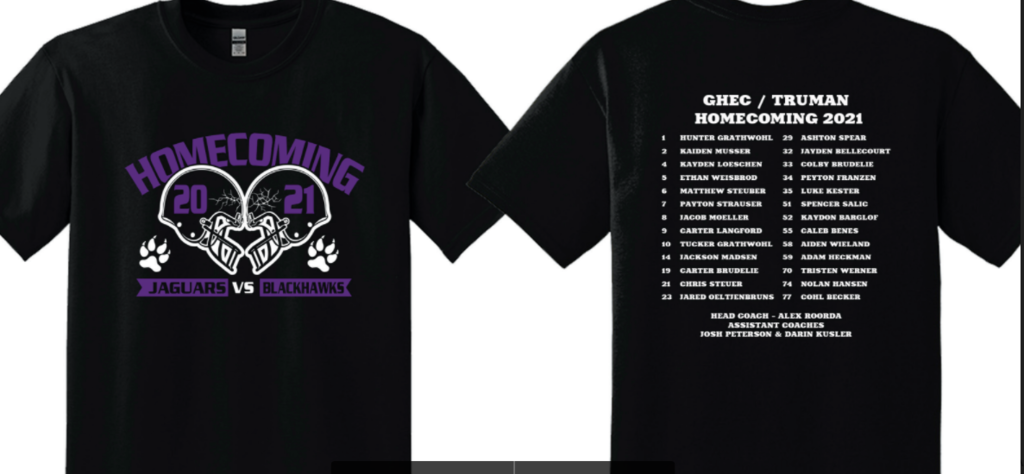 6th & 7th Grade Students completed a science lab on Sewer Lice! They had a fun time exploring this new discovery along with making "observations"!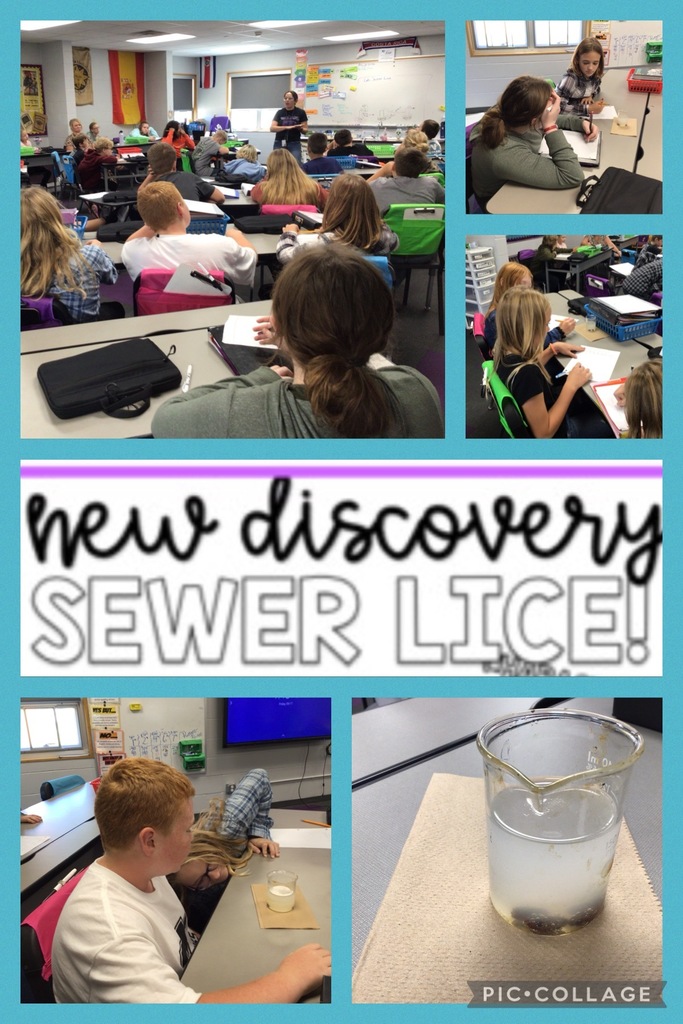 Thank you @AndrewZimmern, @CarlaHall and @ChefTimLove for teaming up with @GENYOUthnow and the @NFL to provide our school district with much-needed resources via Taste of the NFL that will help replace kitchen equipment and provide supplies to keep GHEC students healthy and fed!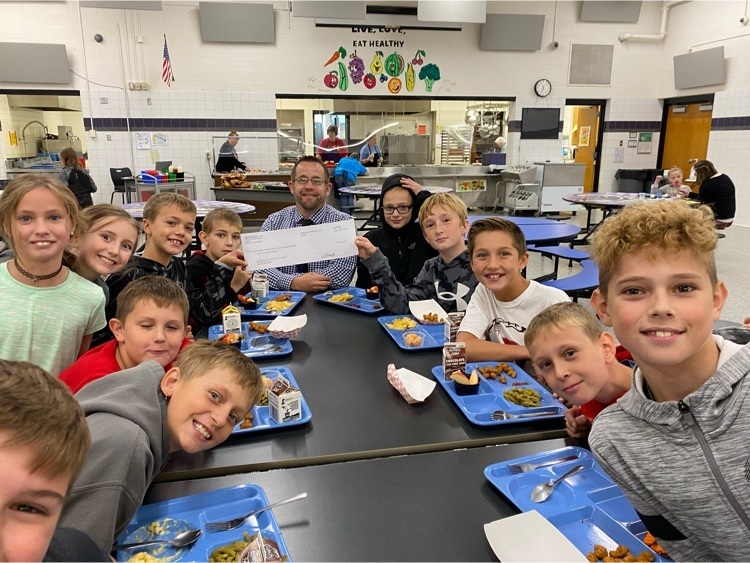 Kindergarten and first grade worked on letter recognition while exercising at the same time today during physical education! The game is called, Alphabet Memory!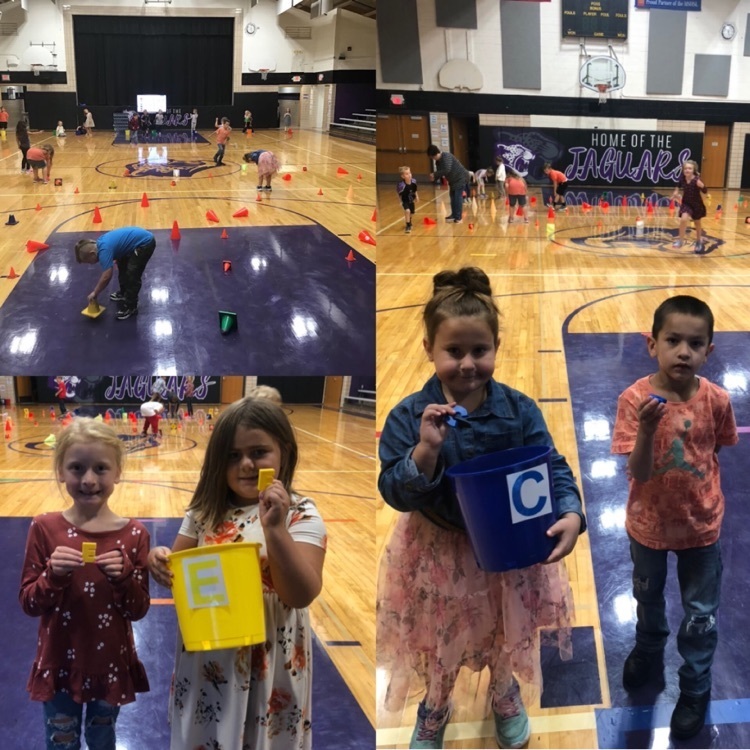 We added a new activity to LEAP today with an opportunity to use the weight room over the lunch hour. Check out our new lifting equipment if you have not had the chance!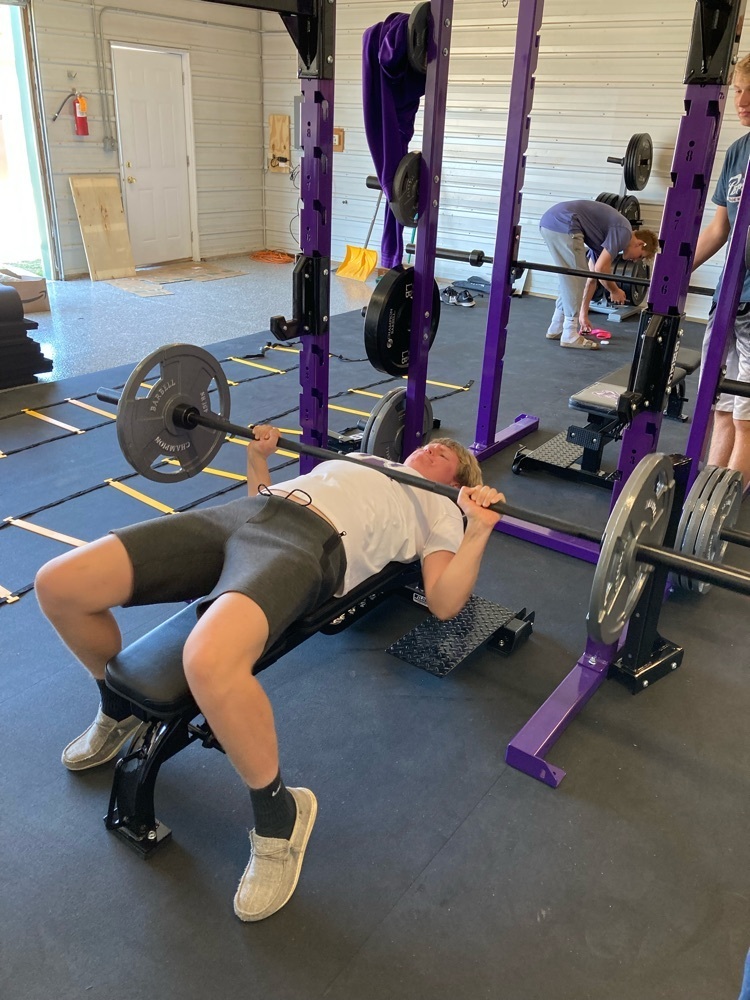 Happy National Teach Ag day! Our agriculture program is growing more and more every day! This is a great day to celebrate the agriculture in our schools and our students futures!

Students in Spanish class had fun creating these silly animal creatures. Each class had a very different story while using the same vocabulary. Ask your child about their class creation. See if they can tell you about it in Spanish!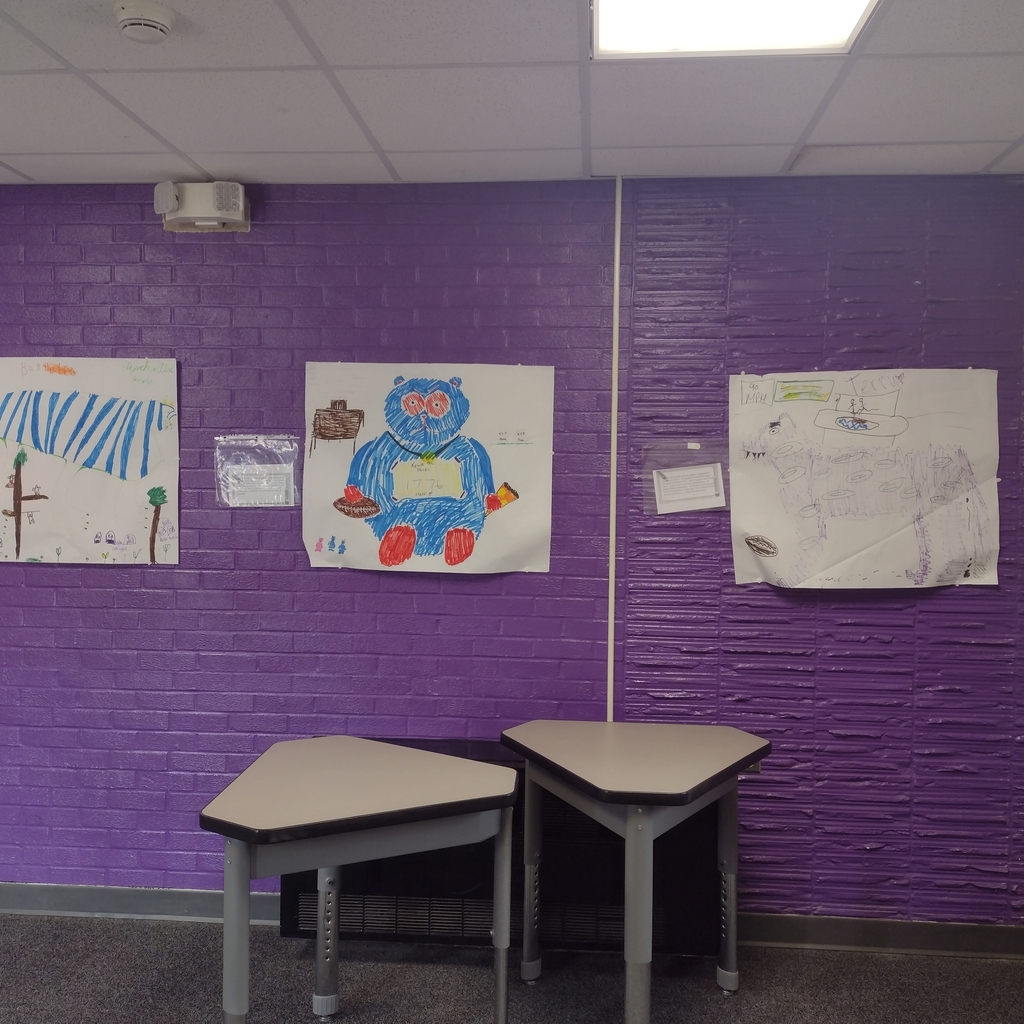 HAPPY DOT DAY!!!! It may be a lesser-known holiday, but celebrate by "making your mark" somehow to show your creativity. Below is a link to the read aloud children's book of "The Dot" by Peter H. Reynolds.
https://www.youtube.com/watch?v=Clpw7PG7m1Q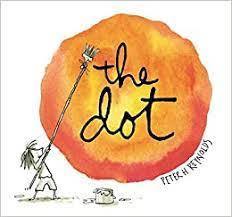 Our annual Fall Sports Meeting will be held on Monday, August 2nd at 6:00 PM in the Granada High School big gym. Any student planning to participate in a Fall Sports Activity should plan to attend. You will have a chance to complete ALL necessary paperwork, pay your sports fee, meet your coaches, and pick up practice and game schedules. Please enter through the Activities entrance.

If you did not have the opportunity to attend the Fall Sports Meeting on Monday please review the following information from Activities Director Erin Roiger: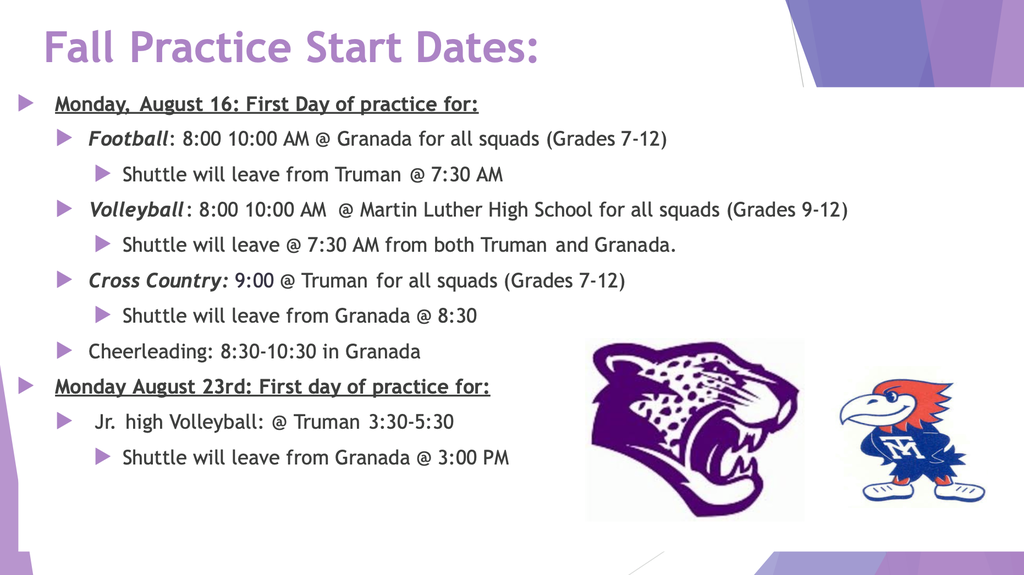 Happy Wednesday!