Our ECFE classes are starting next week. Please email Kayla Ekstom if you're planning to participate in our Fall/Winter classes. Email:
kayla.ekstrom@ghec.k12.mn.us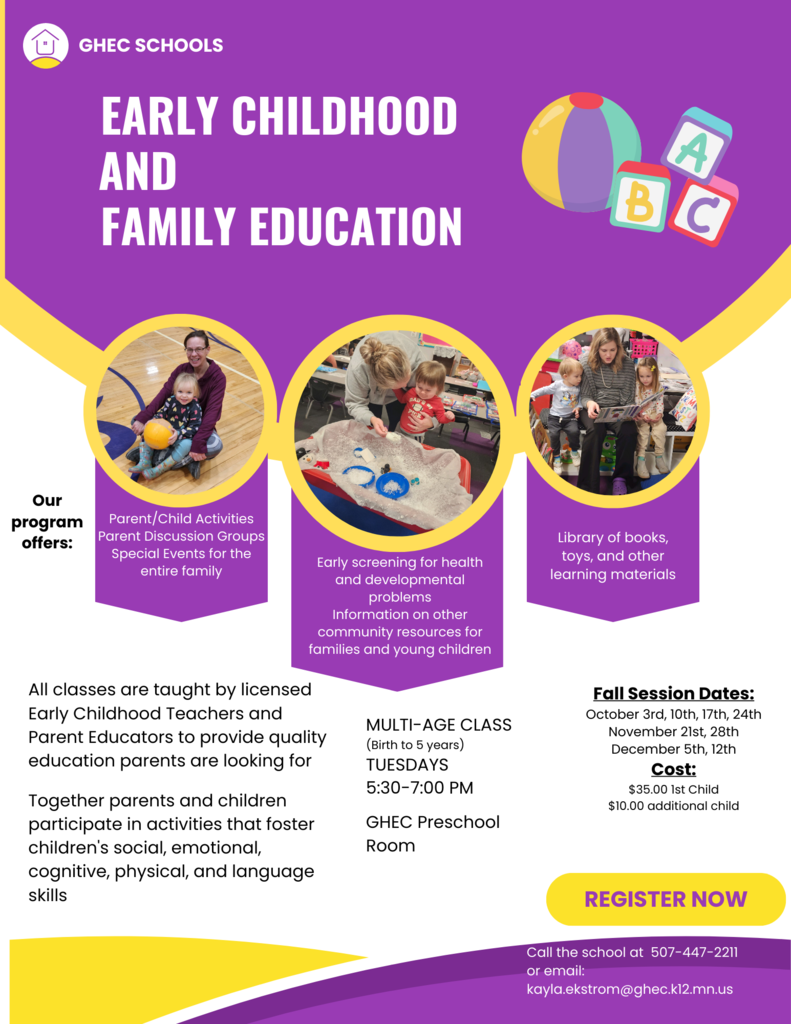 Homecoming is just round the corner. We're busy planning all the fun and want you to be able to join in on all the dress up days fun. Reminder that our best dressed in the elementary, middle, and high school will receive a prize at the pep fest on Friday, October 6th. Let's go Jaguars.
We're still going to have men's open gym basketball on Wednesday nights, but our GHEC Community Education is curious if anyone would like to start a league with scheduled games and eventual tournament play. If so, contact Erin Roiger.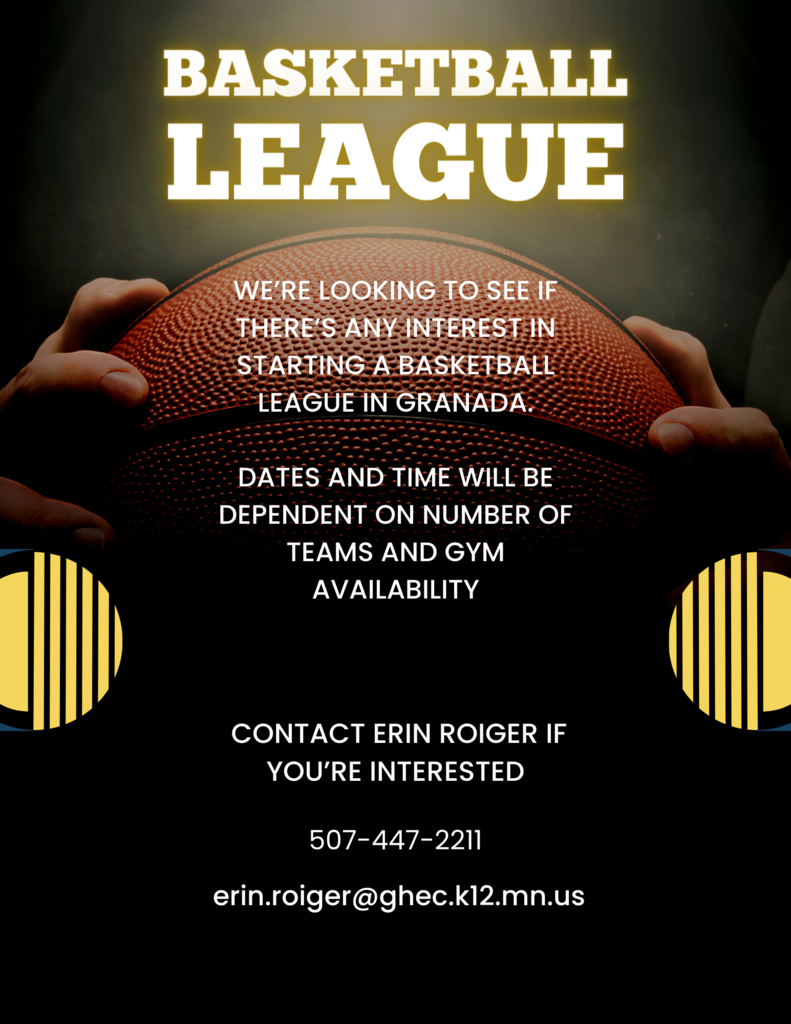 We are excited to announce that we have secured a football game for our Homecoming. The game will now be played on Friday, October 6th at 5:00pm. We are super thankful for the Sebeka Trojans willingness to travel the distance. Hope to see you all there!!
Check out some of the Adult Community Education offerings that we have coming up later this month or into October. Please reach out to Erin Roiger if you have any questions or would like to sign up. Email:
erin.roiger@ghec.k12.mn.us
Phone: 507-447-2211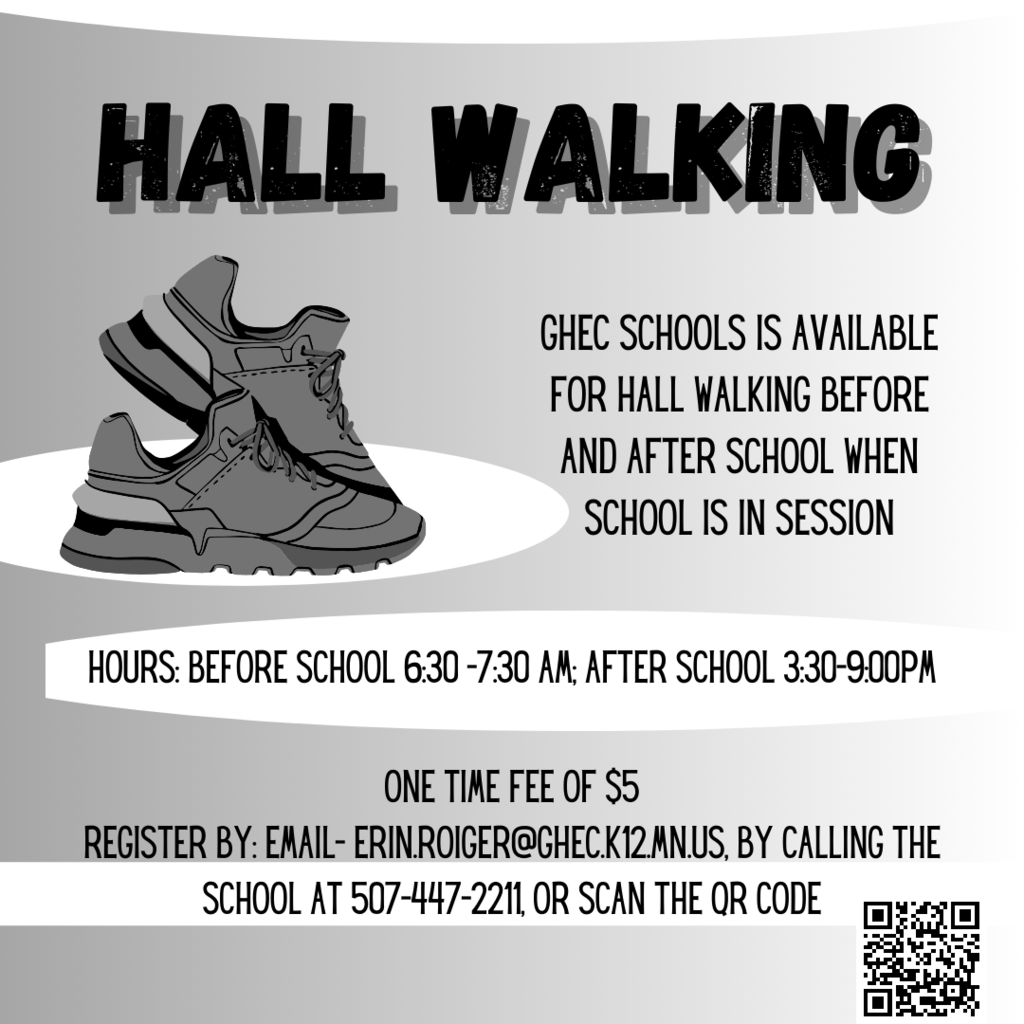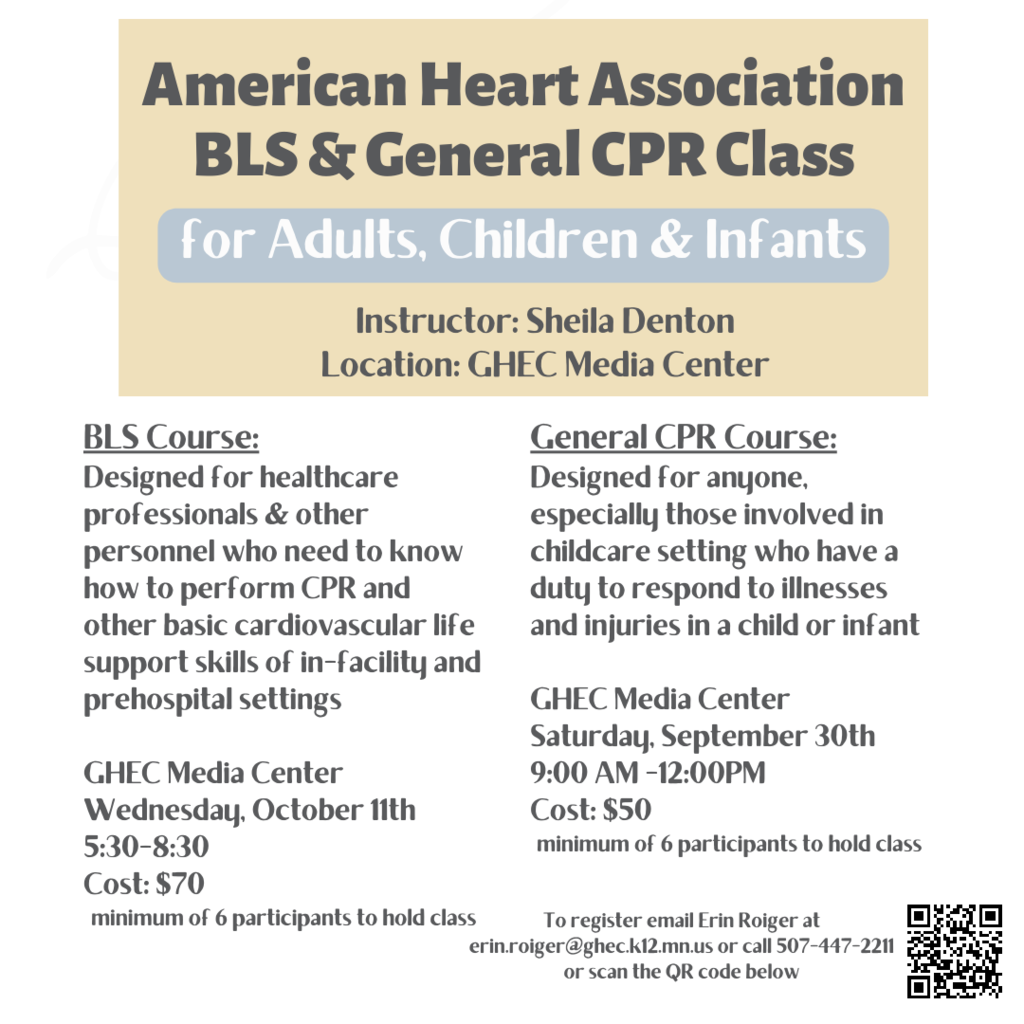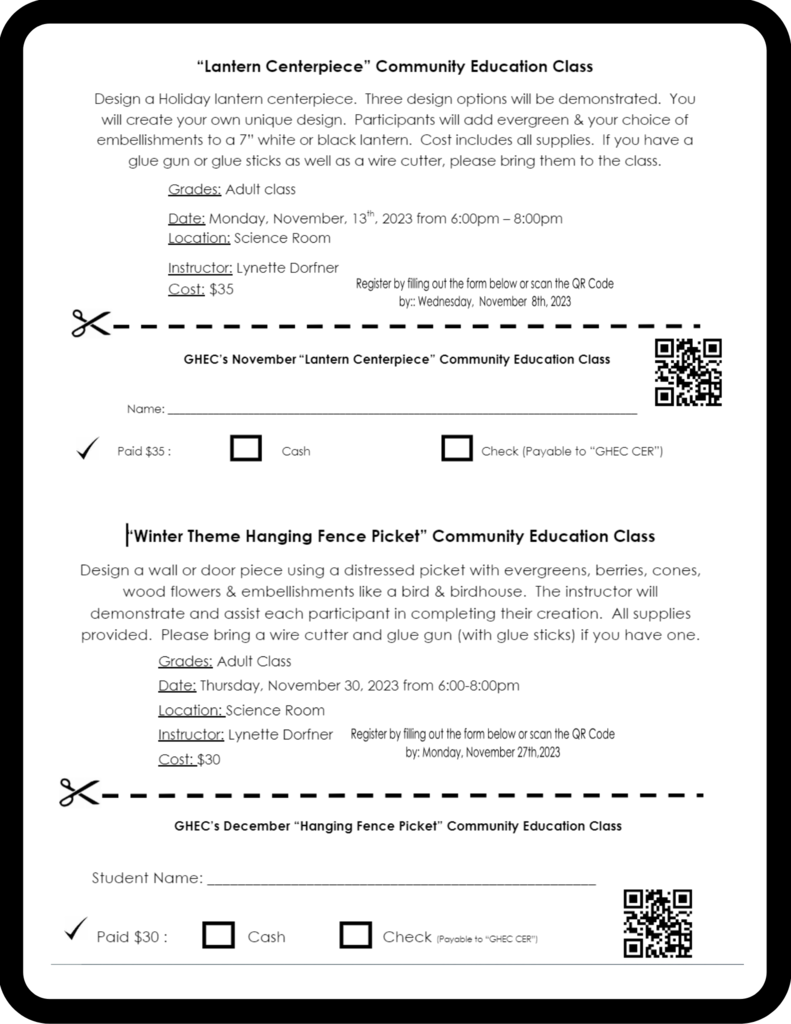 Please come and support the GHEC Spanish club and the 4 students traveling to Costa Rica the summer of 2024 at our Pancake Feed.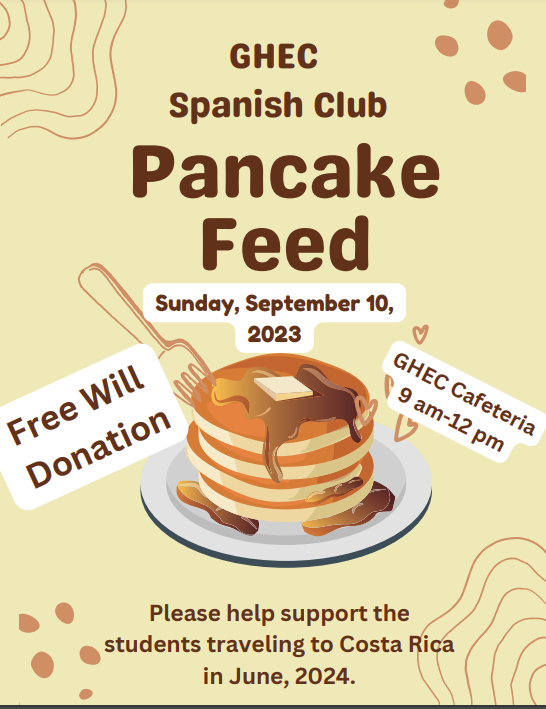 Pura Vida bracelets are here!! See Ayla Meixell, Lily Juskulke, Lindsey Kruse or Carter Langford to get yours today! They cost $8.00 and are super cute! Please help support these 4 on their trip to Costa Rica in 2024!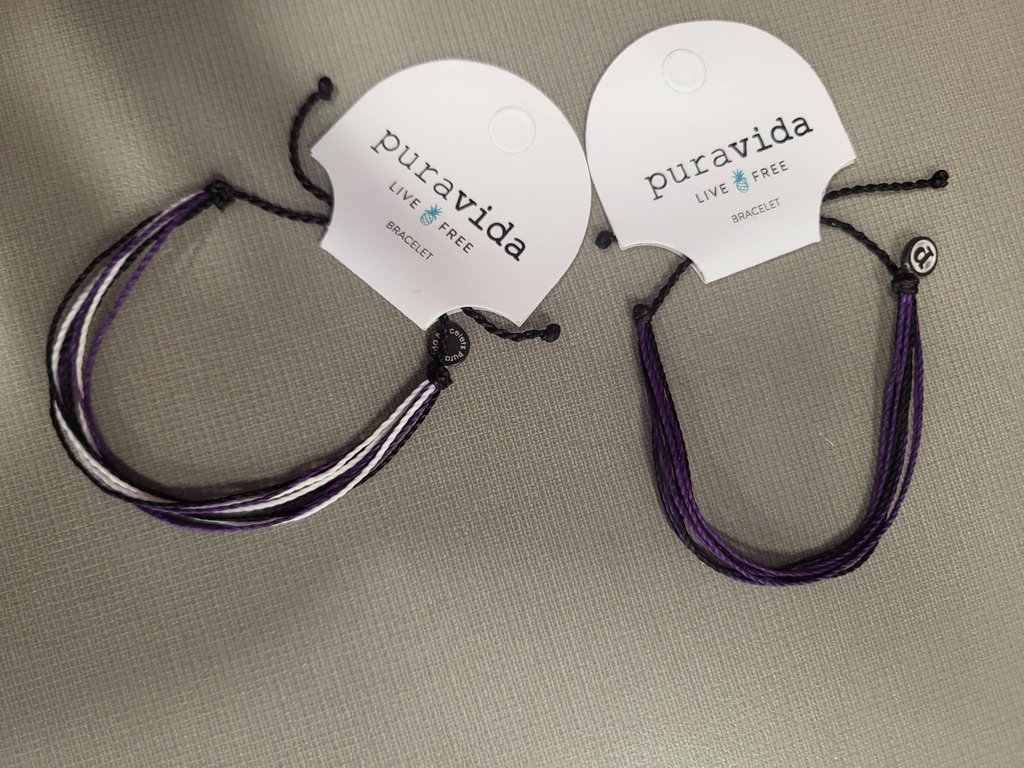 We had a great time at our Kids Summer Fun Night! Enjoy the rest of your summer and we'll see you all in a few short weeks.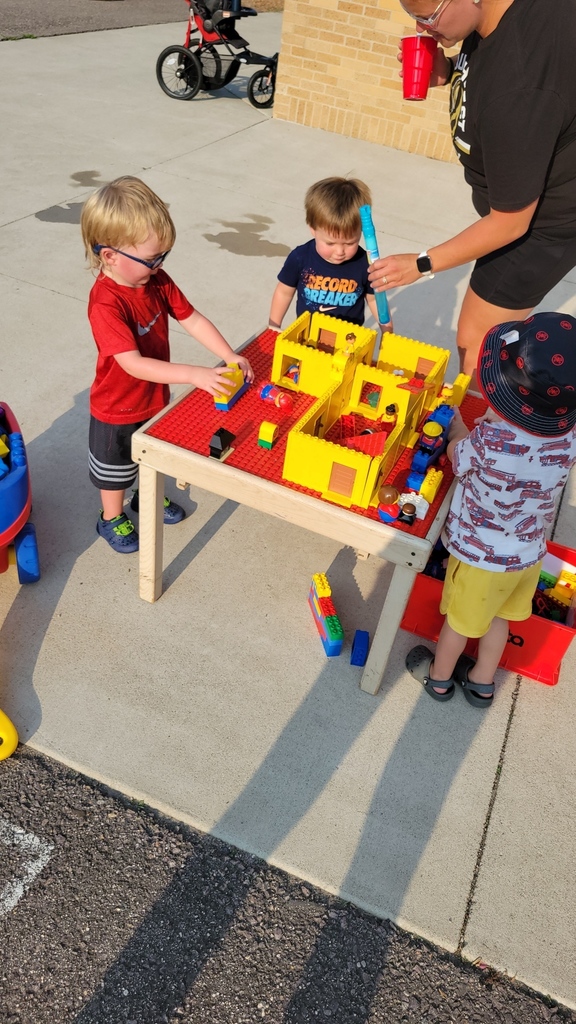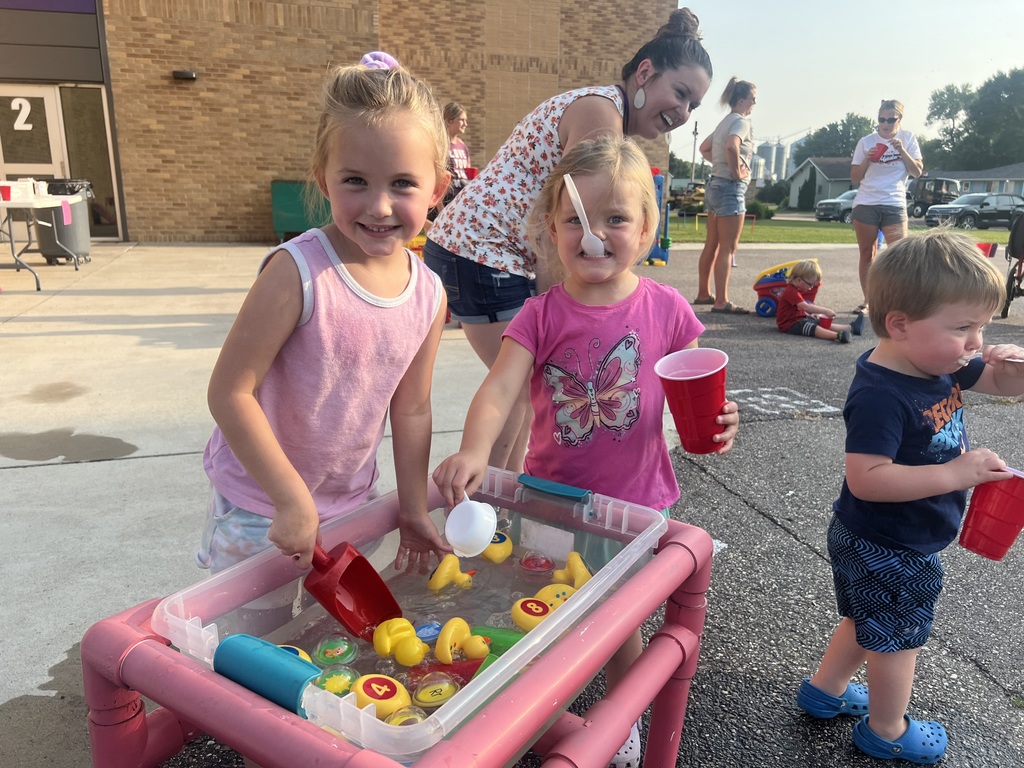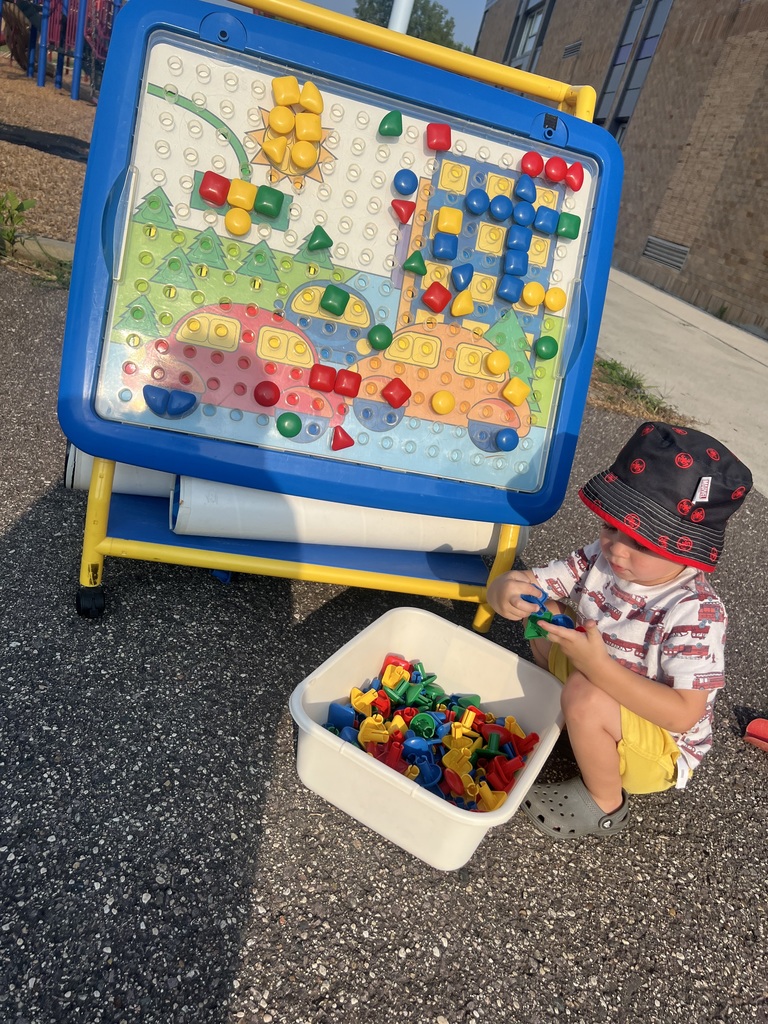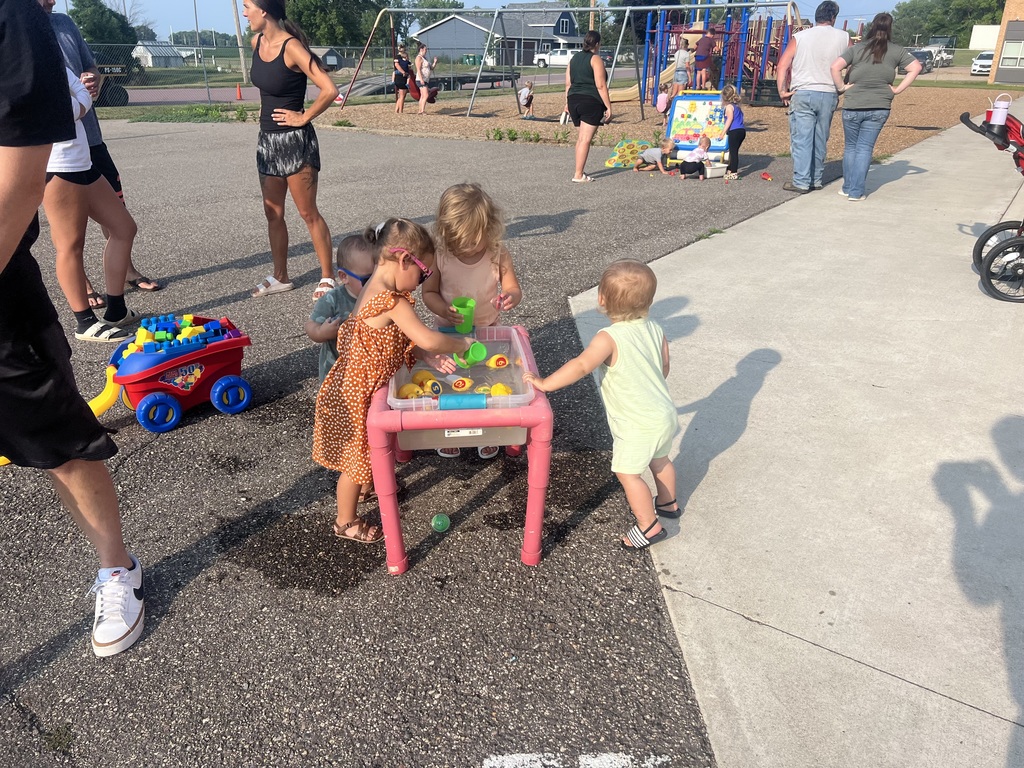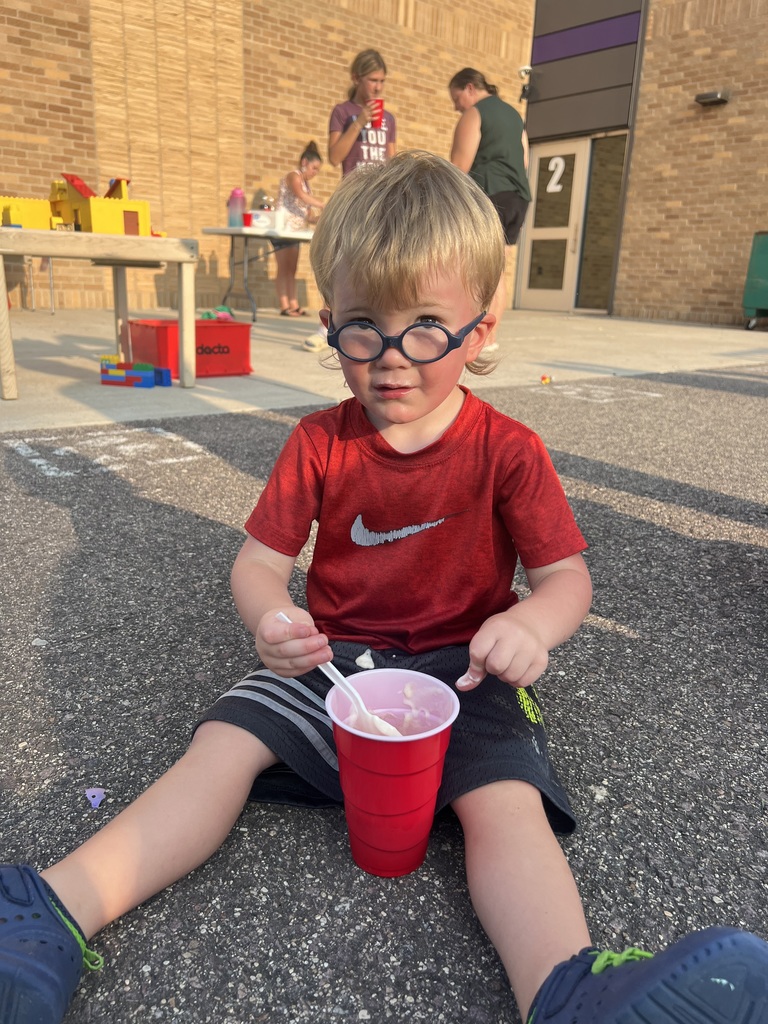 GHEC Families! As you purchase back to school supplies for your child, be sure to save your receipts. Check out the information posted below.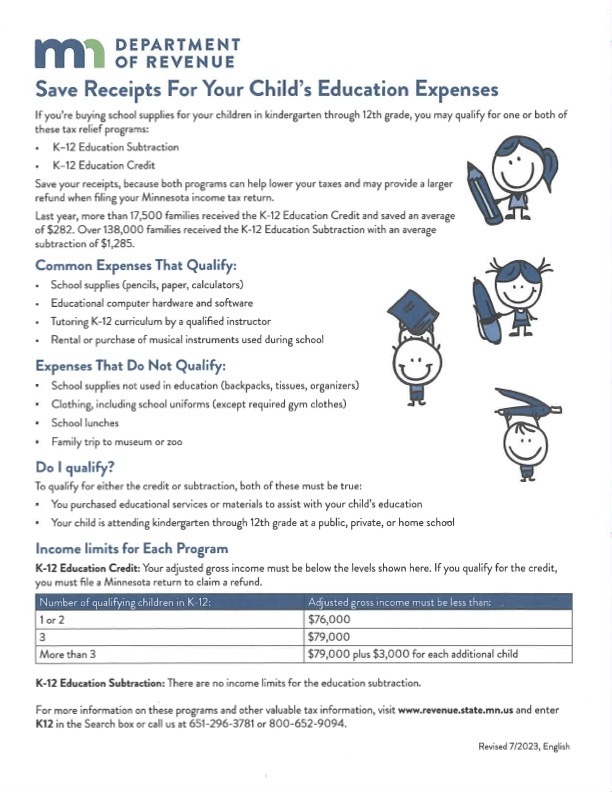 Mark your calendars! GHEC Jaguars Orientation Night takes place on Wednesday, August 30th from 5-8pm. Click on the attachment for more details!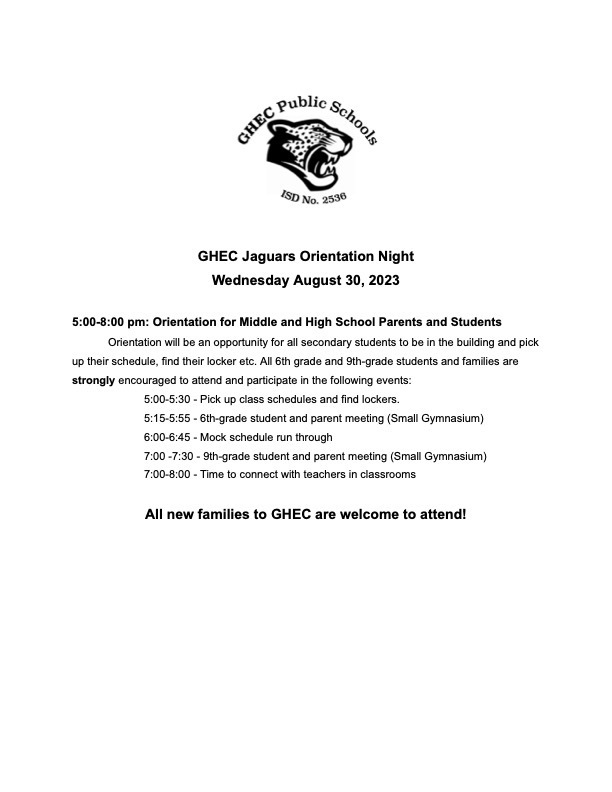 Granada Huntley East Chain School District has an opening for a paraprofessional (approximately 7 hours per day). Preferred applicants have either a two-year degree or a passing score on the ParaPro Assessment (this can be completed during the first month of employment).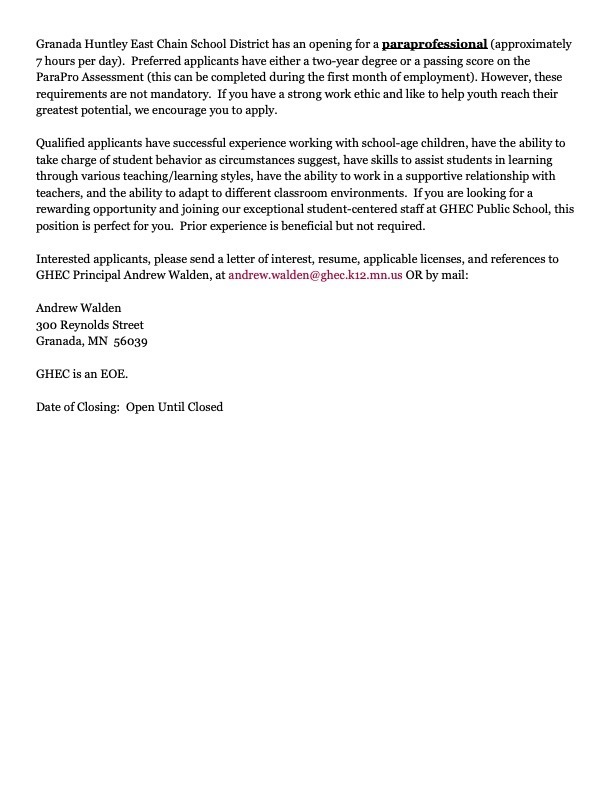 Make sure to stop by this Saturday to get your car washed by some awesome FFA members.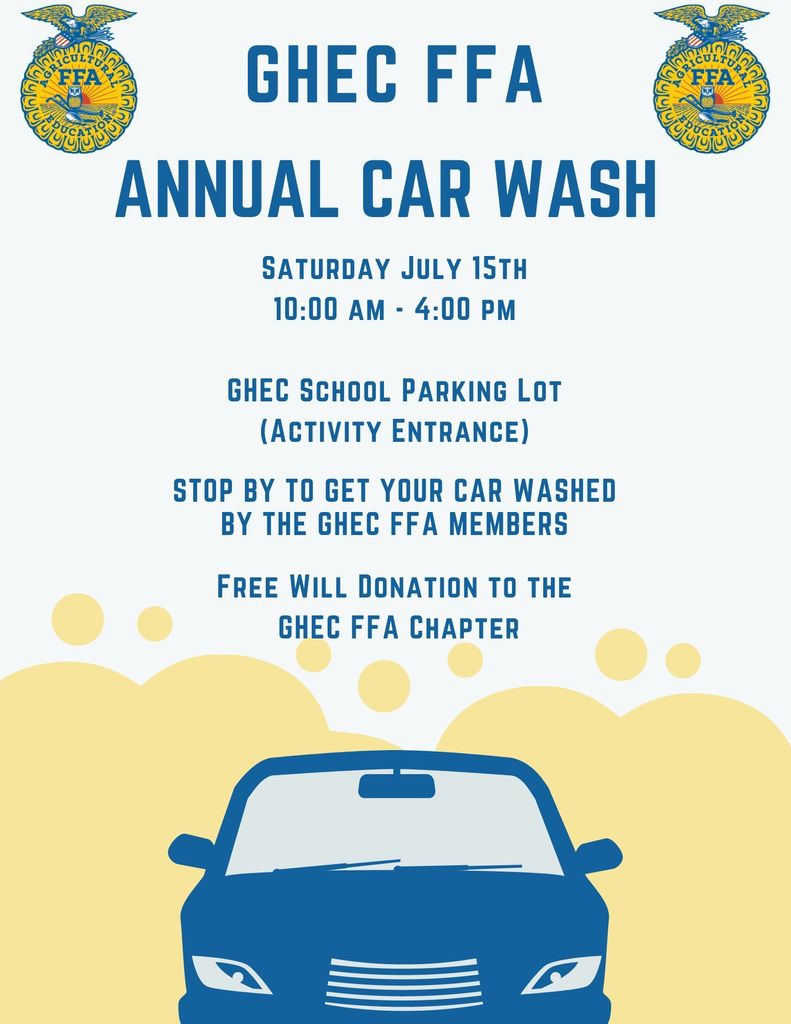 GHEC Summer School "Splash Into Learning" and Credit Recovery Session #2 starting this coming Monday, July 10th!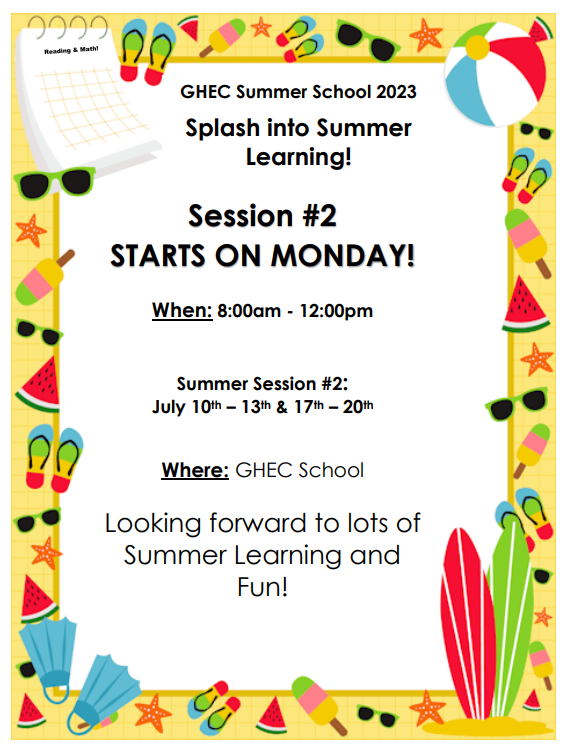 Granada Huntley East Chain School District is seeking a Special Education Teacher (1.0 FTE) to join our wonderful student-centered staff at GHEC Public School for the 2023-2024 school year. This is a K-12 school position.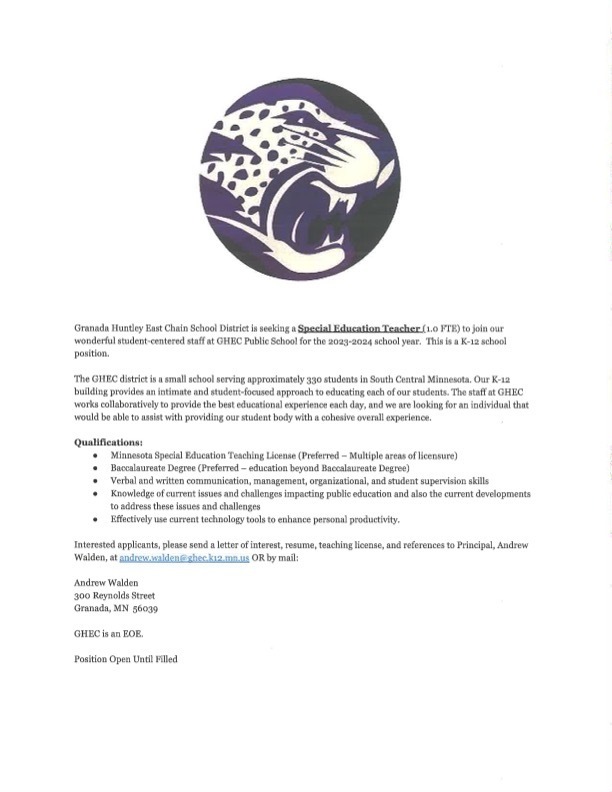 Save the date. The Fall Activities meeting is scheduled for Tuesday, August 1st at 6:00 pm in the GHEC Big Gym. This is for any student in grades 7-12 that plan to participate in a fall activity. Parents/guardians are encouraged to attend. All required paperwork can be picked up at this time and sports fees can be paid. Coaches will be available to meet any athletes and/or parents. If you have any questions, please feel free to reach out to Mrs Roiger by email
erin.roiger@ghec.k12.mn.us
or 507-447-2211. As a reminder, sports physicals are required every three years. All 7th graders that will participate in a sport will need one as well as most sophomores. The Mayo Mobile Health Bus will be at GHEC on August 5th from 8:30-4:30.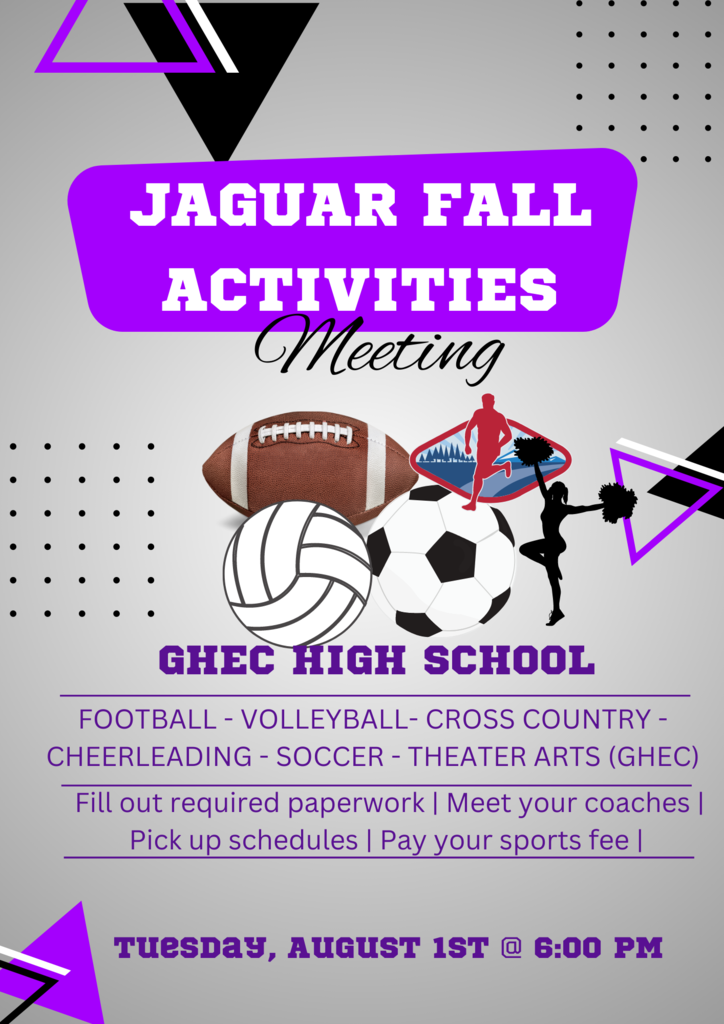 GHEC School Summer Eats FREE Summer Meals for kids up to 18! No registration is needed! Just show up for breakfast & lunch!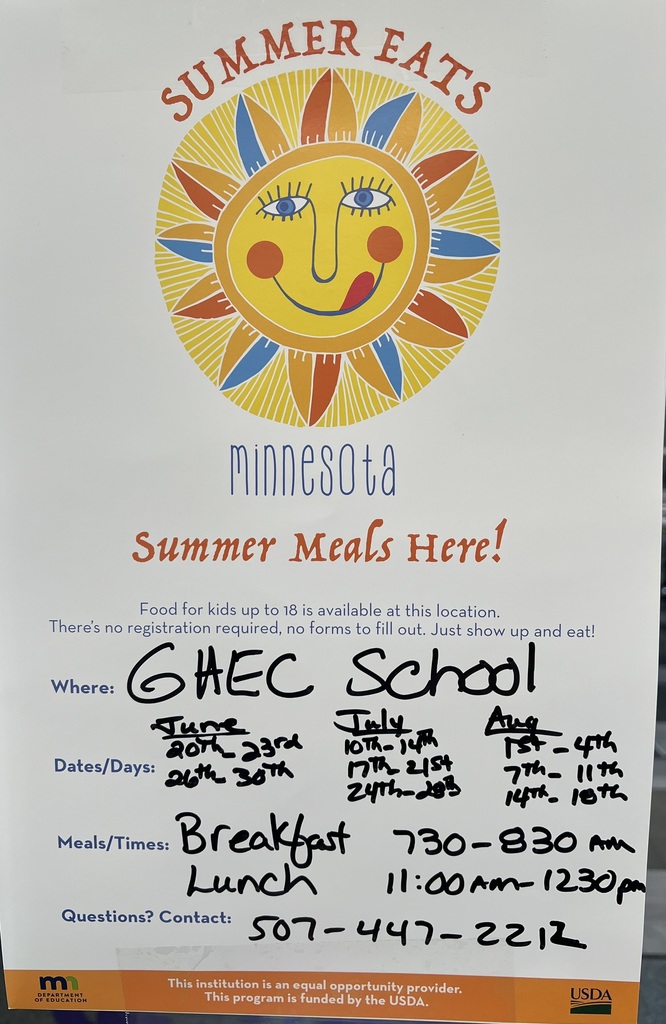 Save the Date! The GHEC FFA chapter is having their annual car wash Saturday, July 15th from 10:00 am - 4:00 pm. This is a free will donation event.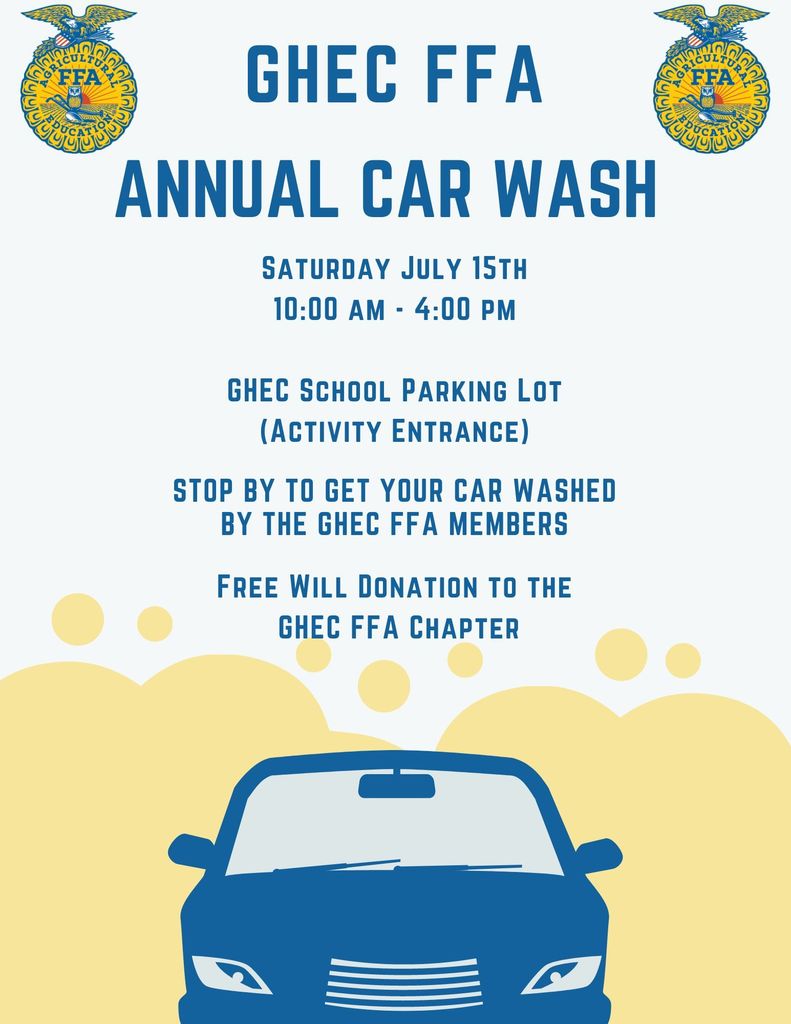 KINDERGARTEN REGISTRATION TODAY!!! If you have a student who will be in Kindergarten for the 2023-2024 school year, please join us for registration on Tuesday, June 20th from 10:00am-12:00pm!

GHEC Summer School June Session #1 Fantastic and start to our Summer School Program with a lot of learning and fun!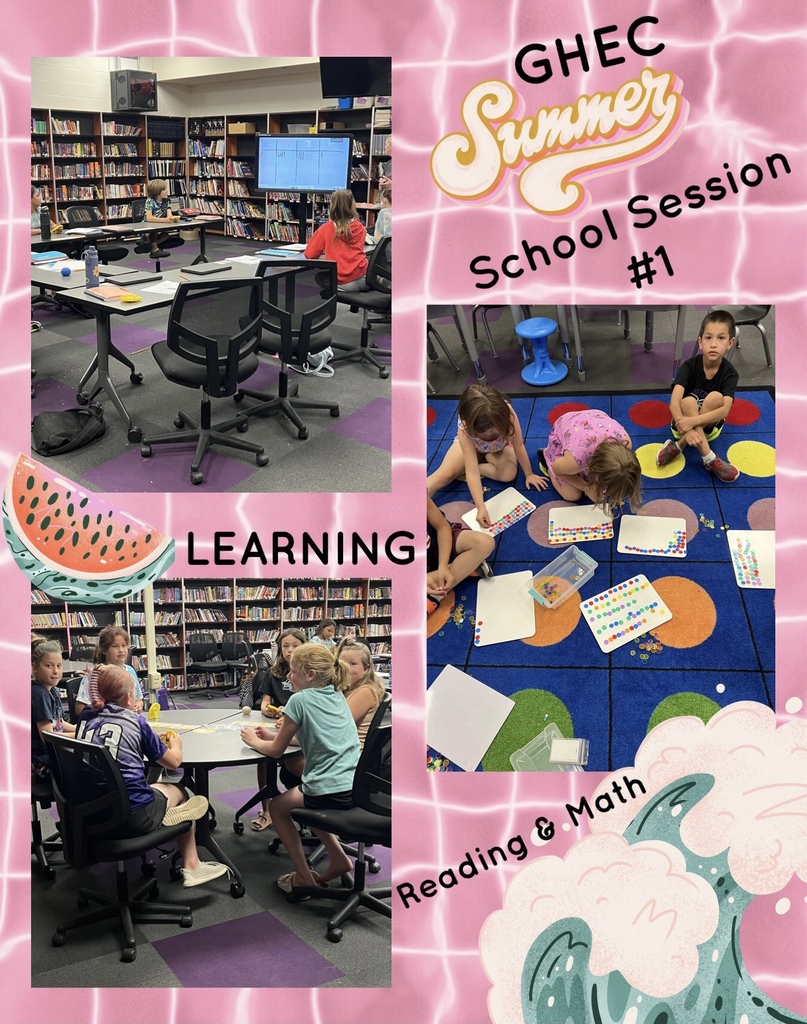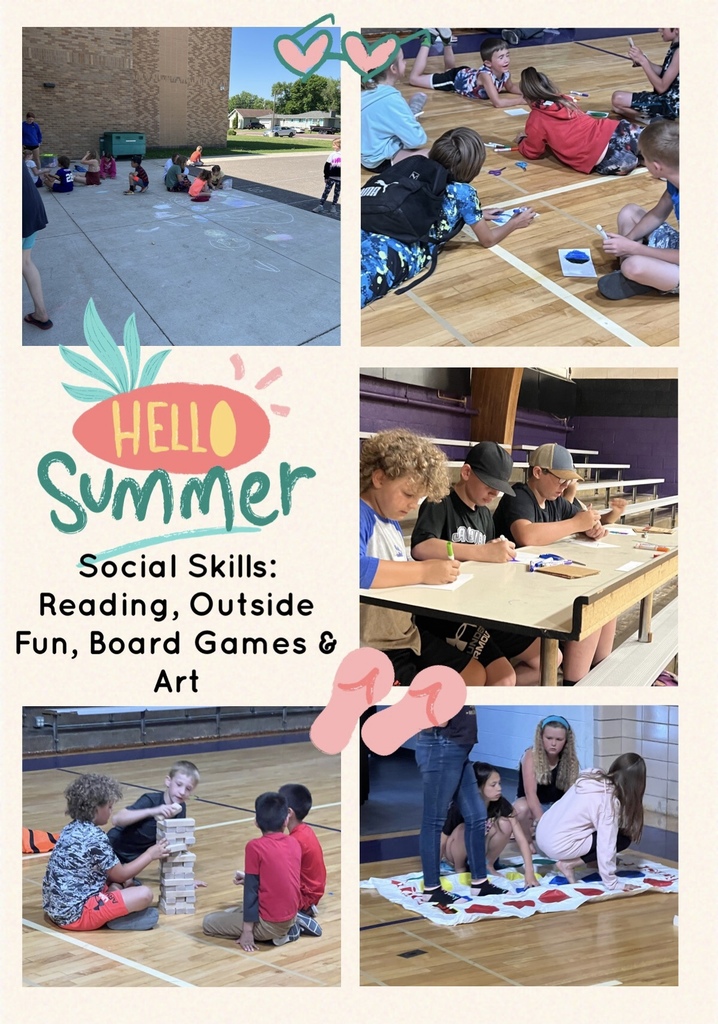 COMING UP THIS TUESDAY...KINDERGARTEN REGISTERATION!!! If you have a student who will be in Kindergarten for the 2023-2024 school year, please join us for registration on Tuesday, June 20th from 10:00am-12:00pm!