Reminder: ECFE Open House Tonight (5pm to 6pm) ~ GHEC School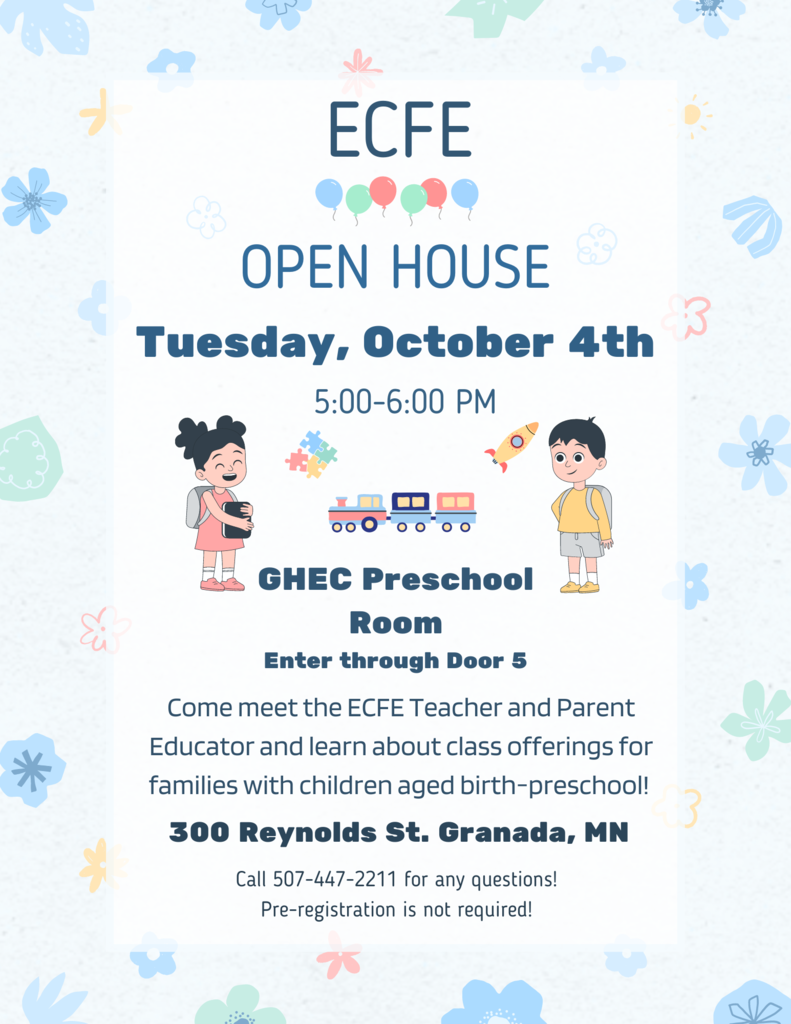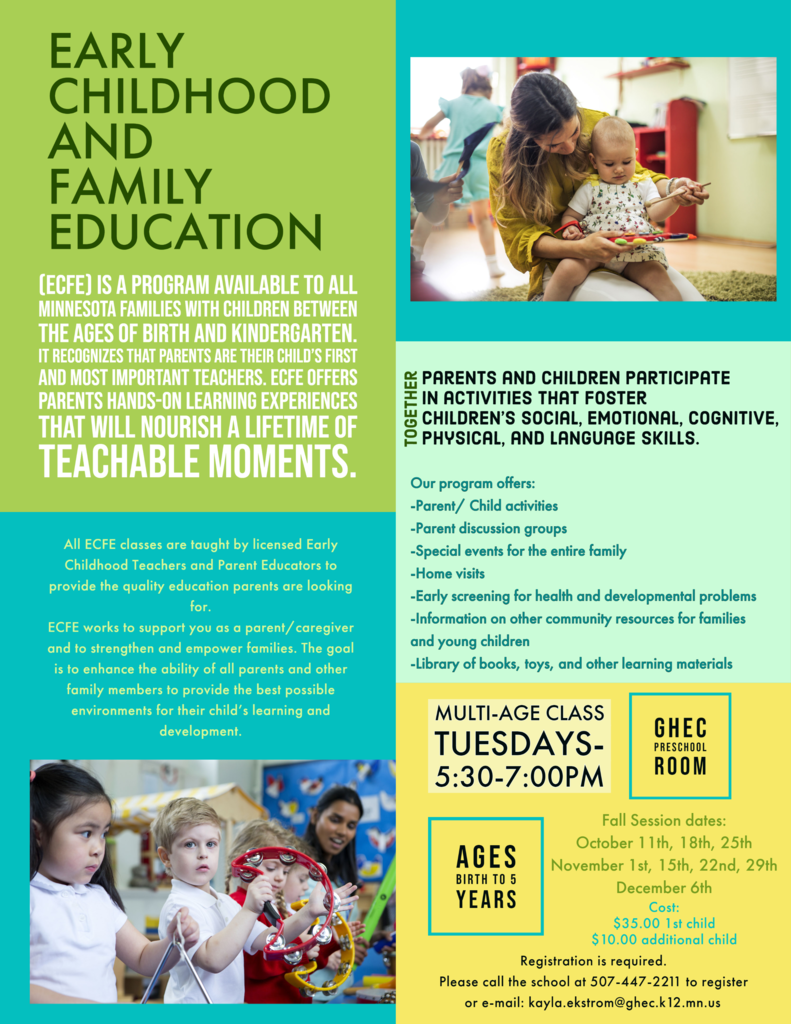 GHEC School is blessed to have an awesome custodian/maintenance crew. Thank you Tony, Dave, and Jeremy!!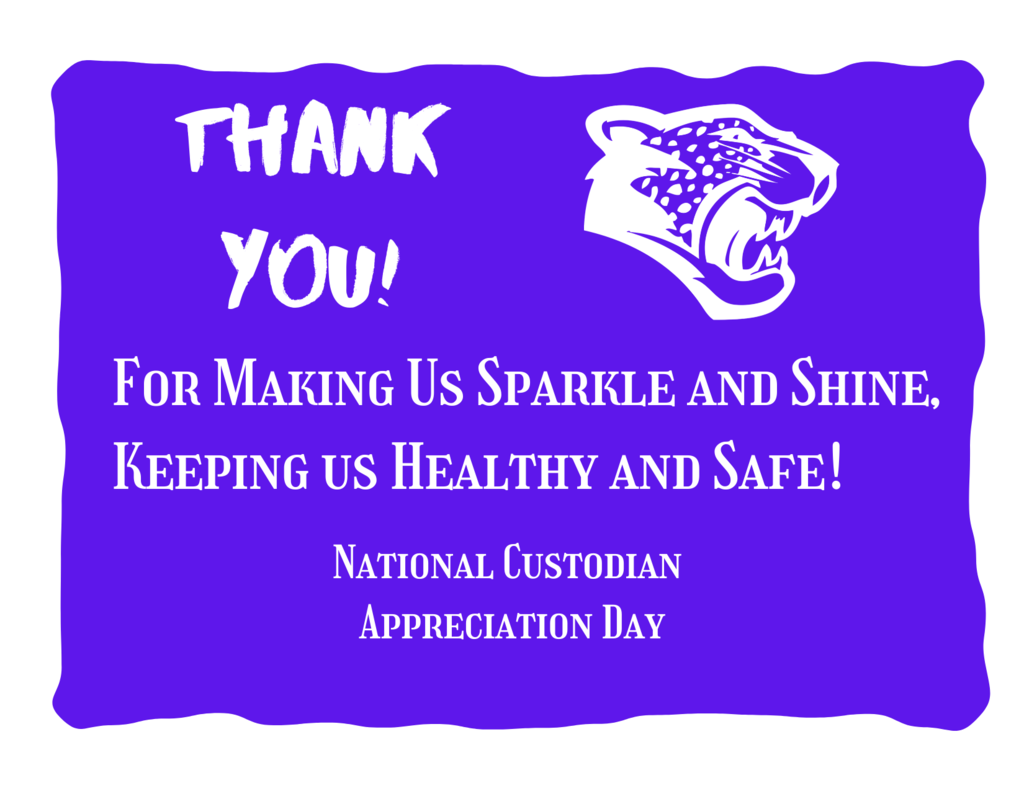 Elementary Robotics is back! Papers have been sent home with 5th and 6th grades students for this program. This is a free after school program that is offered with the help of the group Martin County Know How. Look for bring pink sheets of paper with the information. If your student is interested, have them bring the filled out sheet to school by October 7th, 2022. We look forward to having as many people participate as possible. Also, this year, the 5th and 6th grade competition will be held at GHEC schools on December 10th. Practices/build dates will begin after MEA (day of the week will be decided upon next week when I get all student participation sheets back). 3rd and 4th grade, don't worry, Robotics for you guys will be starting around January/February 2023.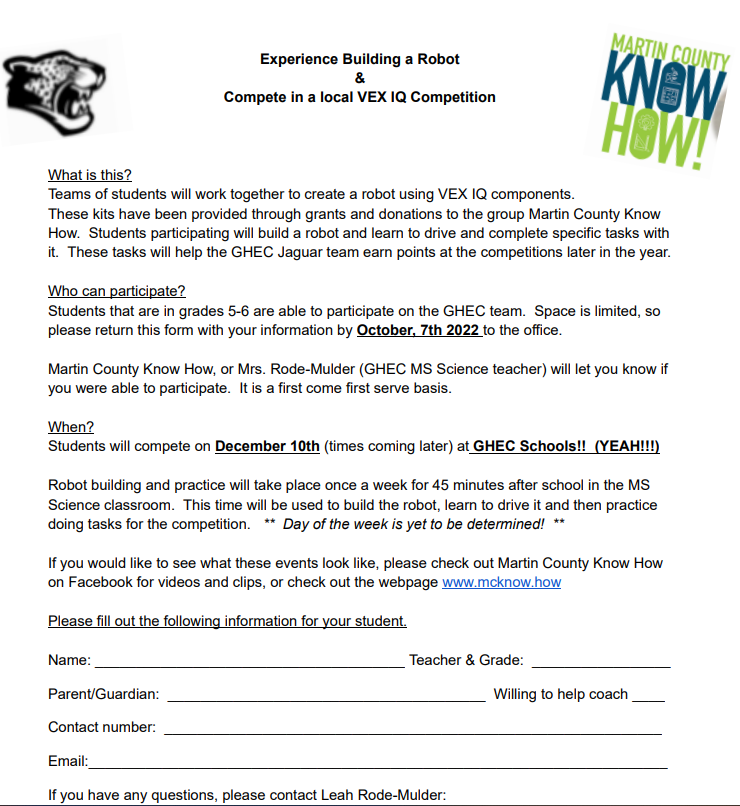 Congratulations to ALL of our GHEC Fun Run Participants! What a fun evening and a great turn out!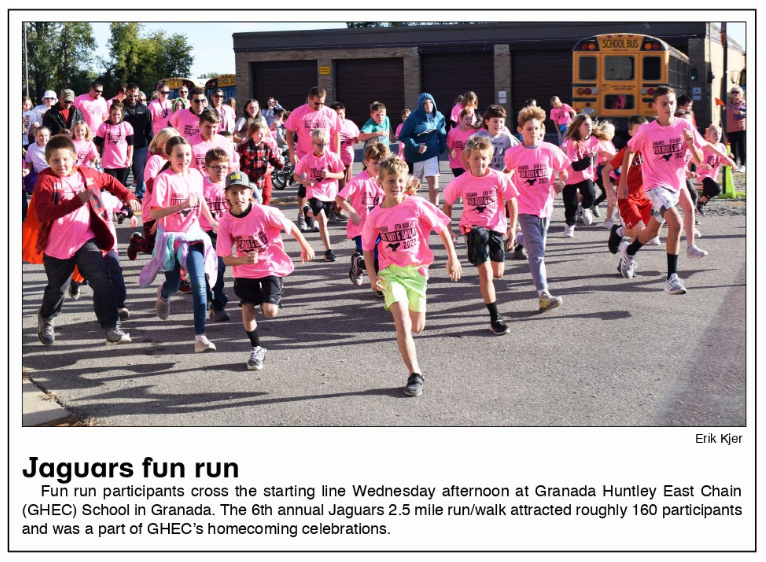 Who will win the coveted Golden Shoes at the Fun Run on Wednesday?? Race starts at 5, and we hope to see you there.
Jaguar fans in the stands, let me hear you clap your hands! Homecoming is less than one week away!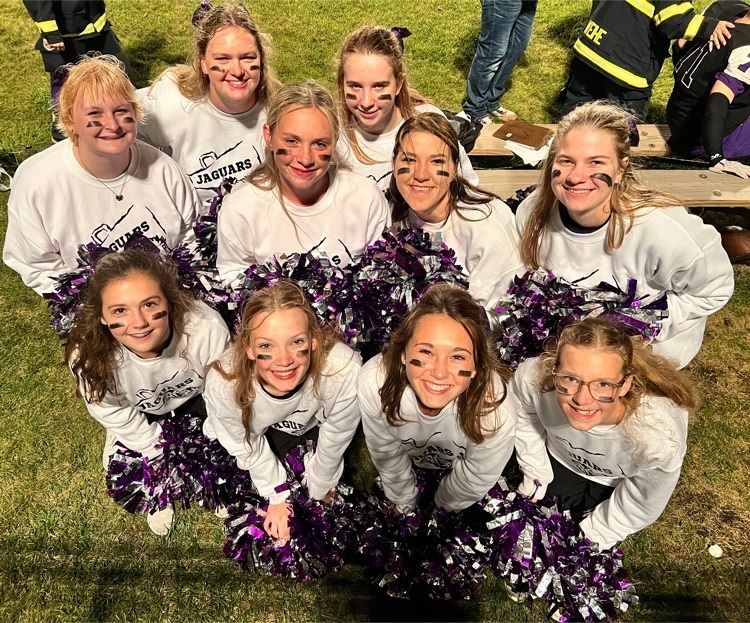 GHEC Kindergarten and First Grade classes enjoyed a field trip to the Center Creek Apple Orchard!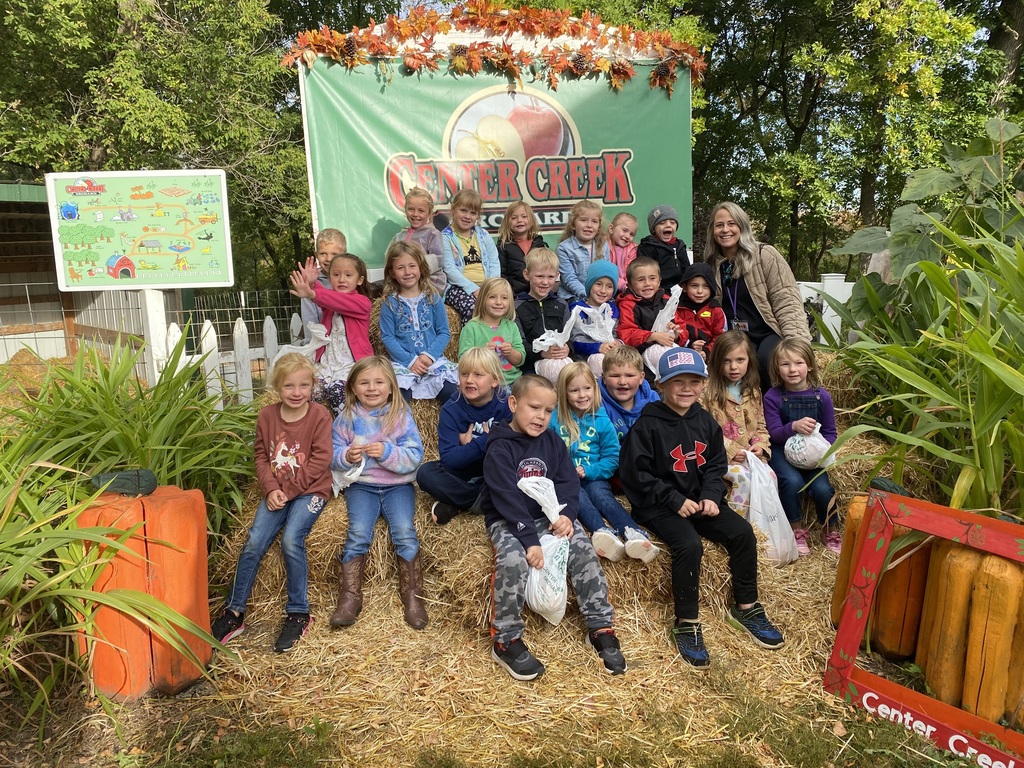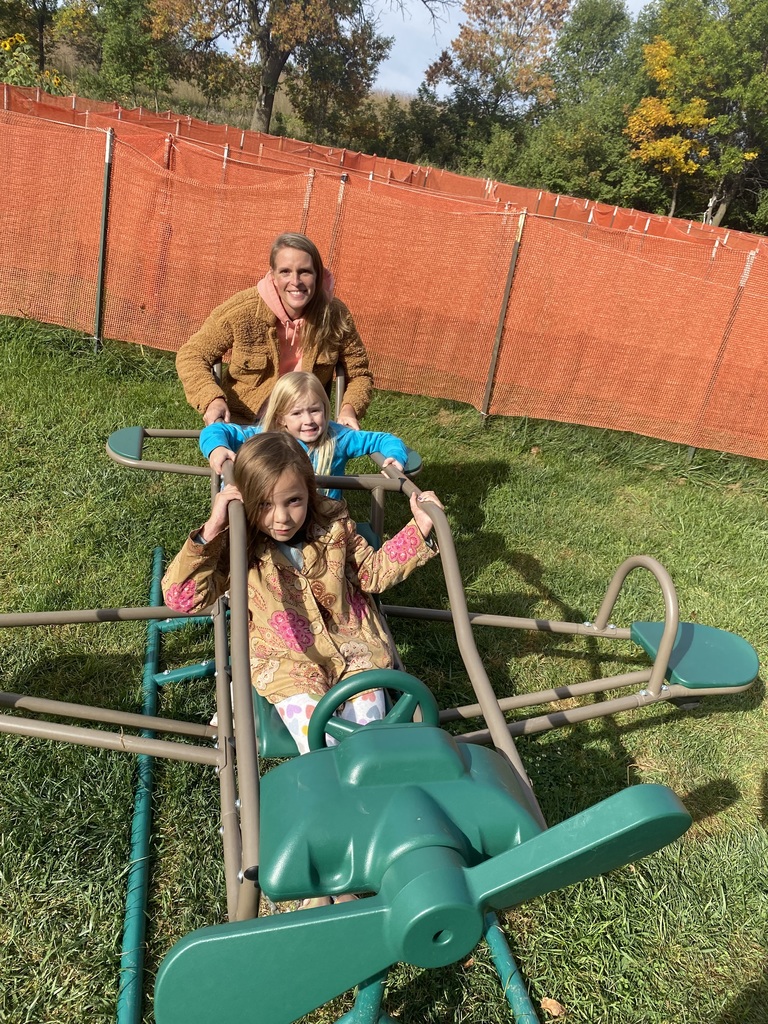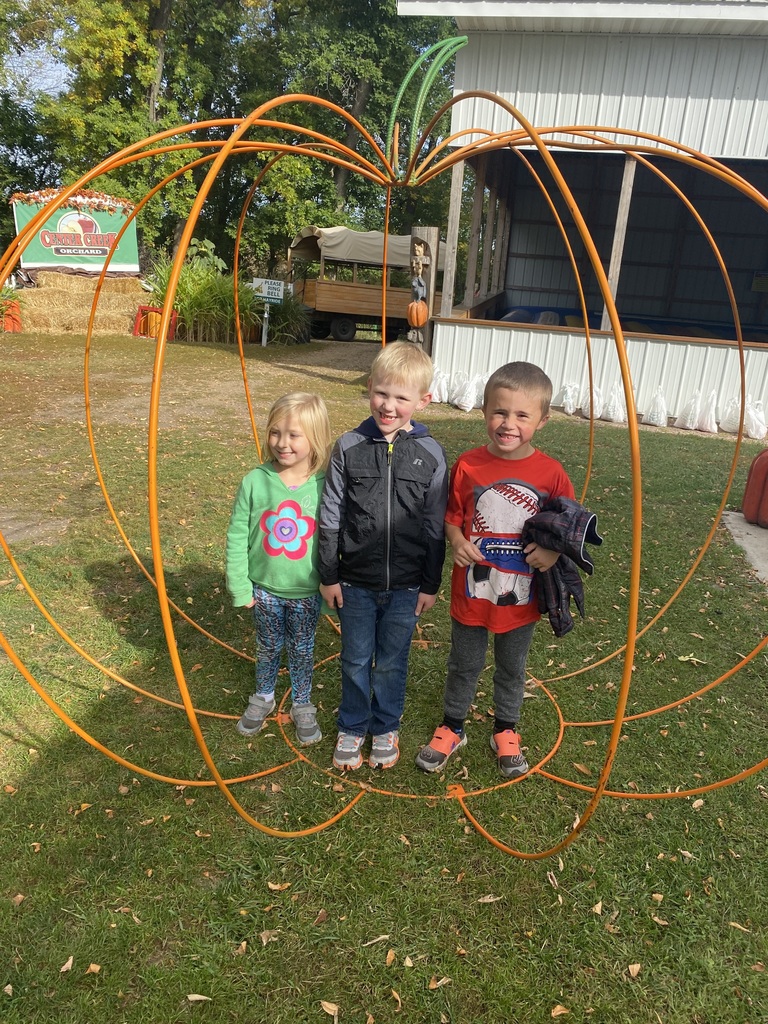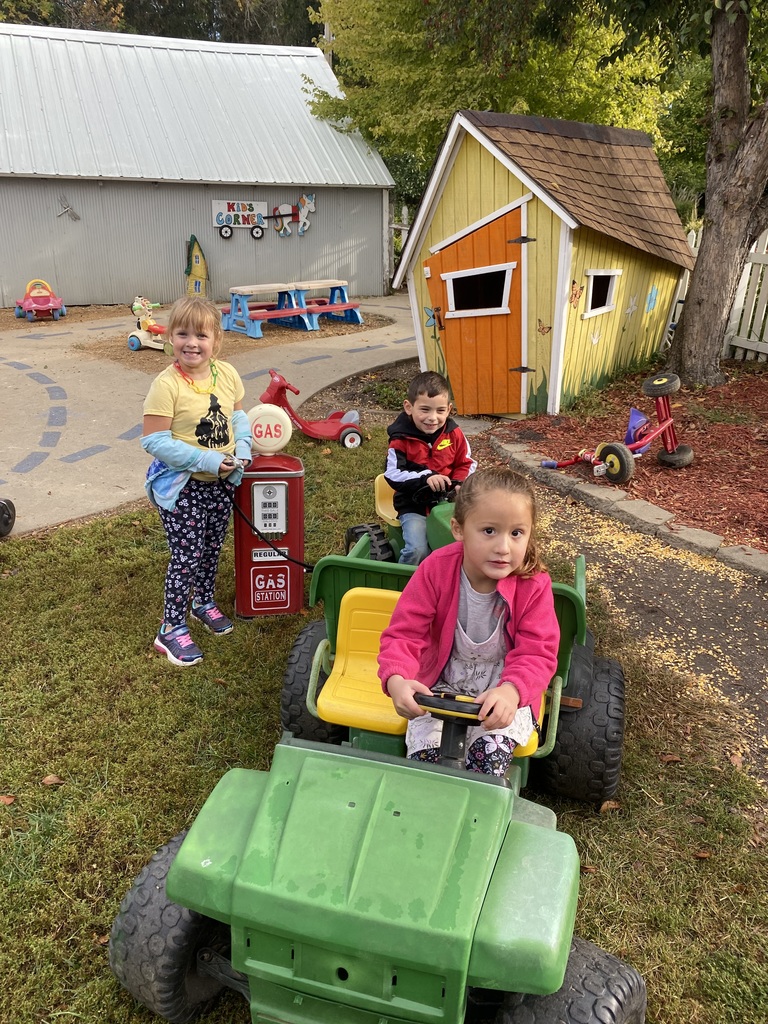 Paraprofessional/Educational Assistant Opening Granada Huntley East Chain School District has an opening for a Paraprofessional/Educational Assistant (approximately 7 hours per day).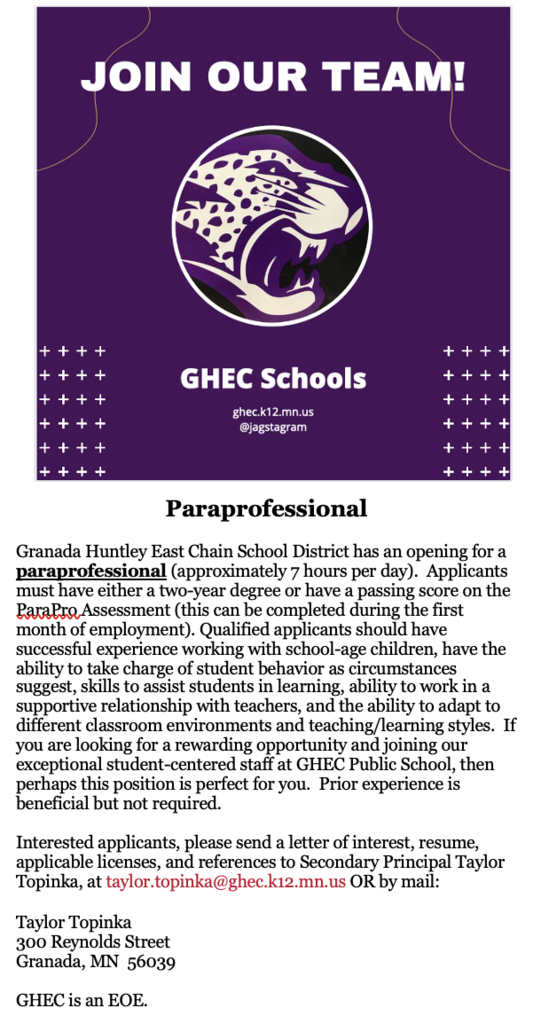 Congratulations to Spencer Salic for winning today's Musical Chairs competition during Leap C! Check back next week to see if he is victorious in defending his title! 🎶🪑😊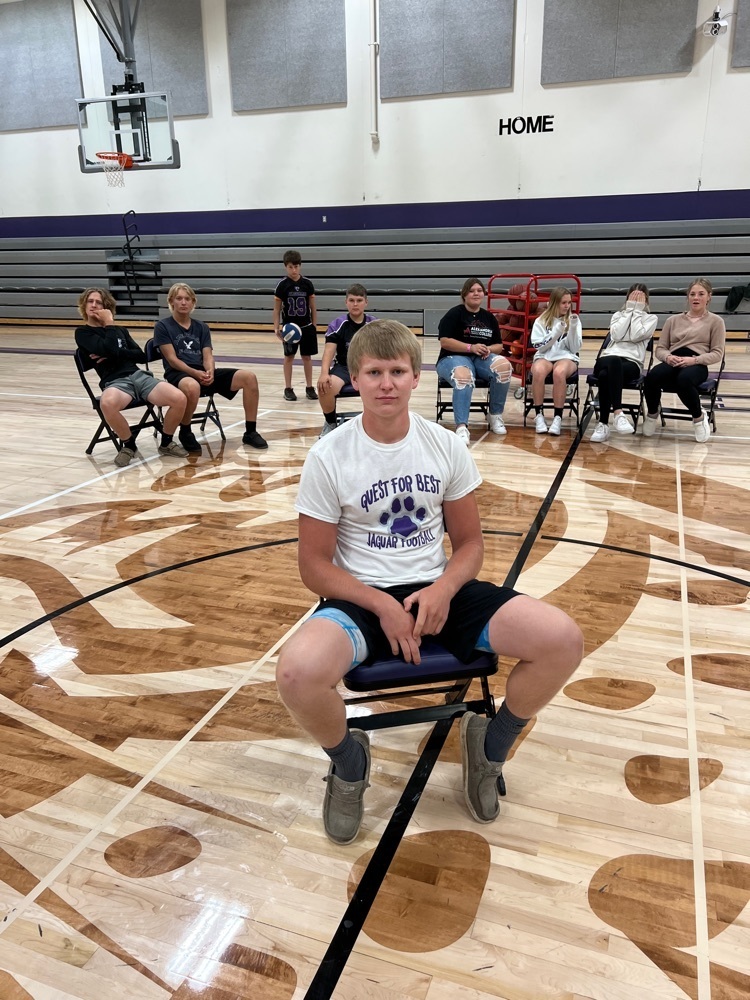 GHEC K-8th Grade Students will be completing FastBridge Reading & Math Assessments this week 09.12.22 to 09.16.22! Please encourage your child to get a good night's rest, eat healthy, and do their best!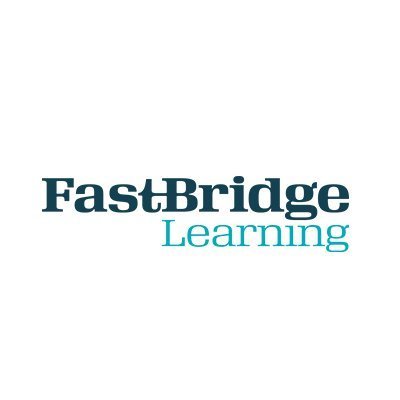 GHEC is hosting a phenomenal guest speaker named Dick Beardsley on Wednesday September 14th at 6:30 PM in the Large Gym in Granada. There will be no charge for attendance and please consider coming to check this out!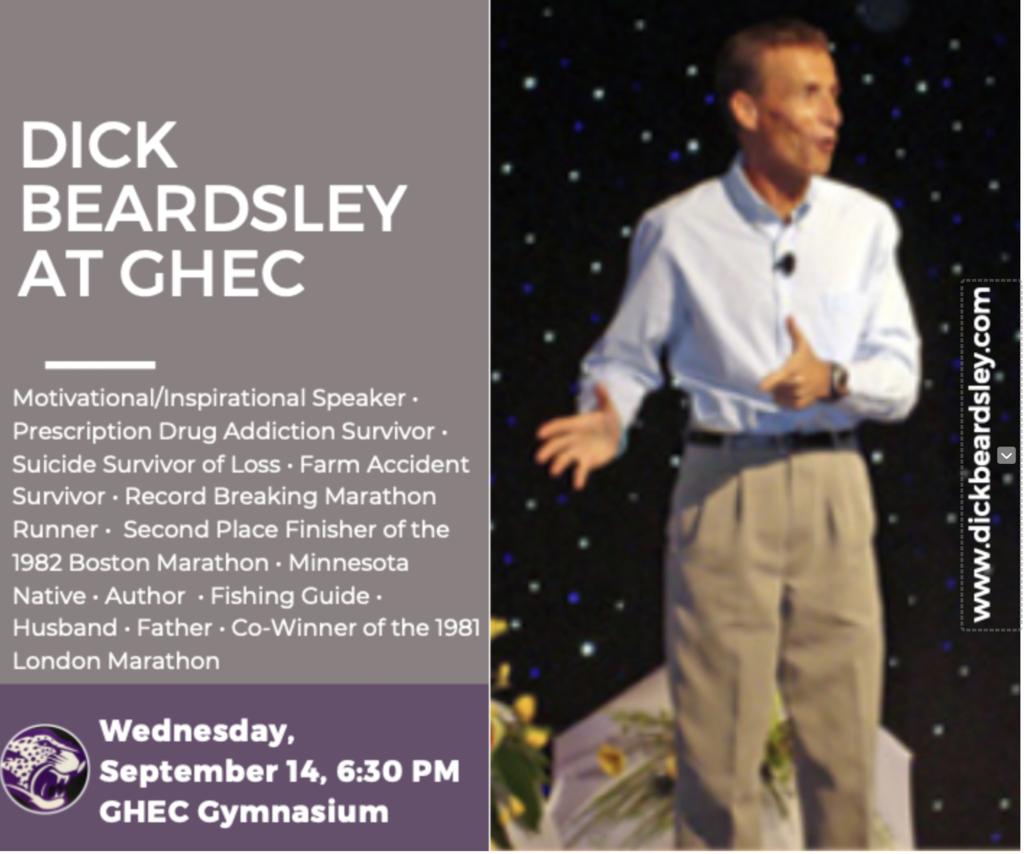 Just a reminder that GHEC Elementary Back to School Conferences will be held tomorrow Tuesday, September 6th from 8:30am-3:30pm! Please sign your child(ren) up for conferences to meet their teacher and see their classroom!
https://www.signupgenius.com/go/9040b44a4ab2aa7f49-ghec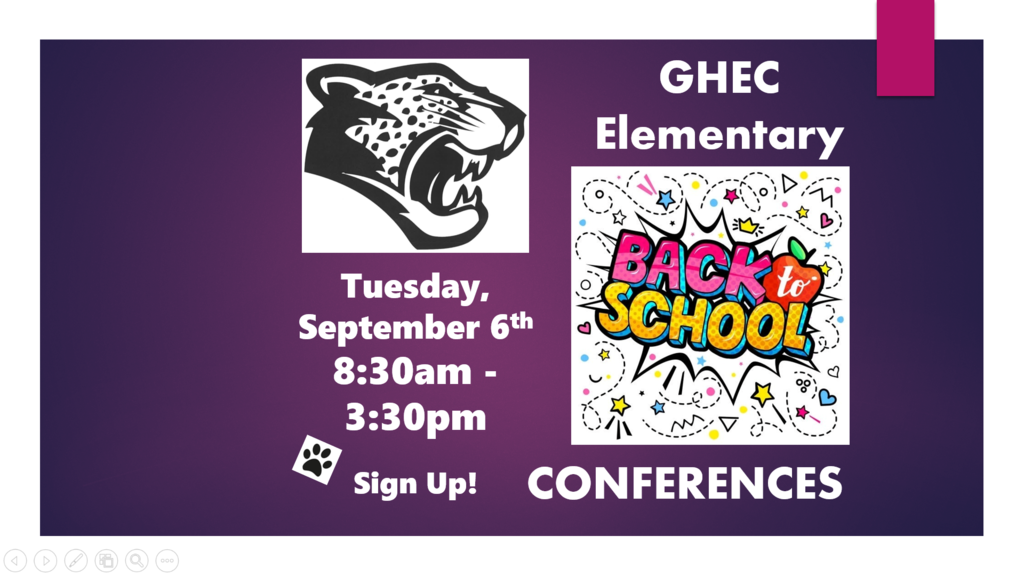 We are excited to have Dick Beardsley present to our students and community on Wednesday, September 14th. Mr. Beardsley will present to our students during the school day and will present to our community at 6:30 PM in the gym in Granada. Please add this date to your calendars!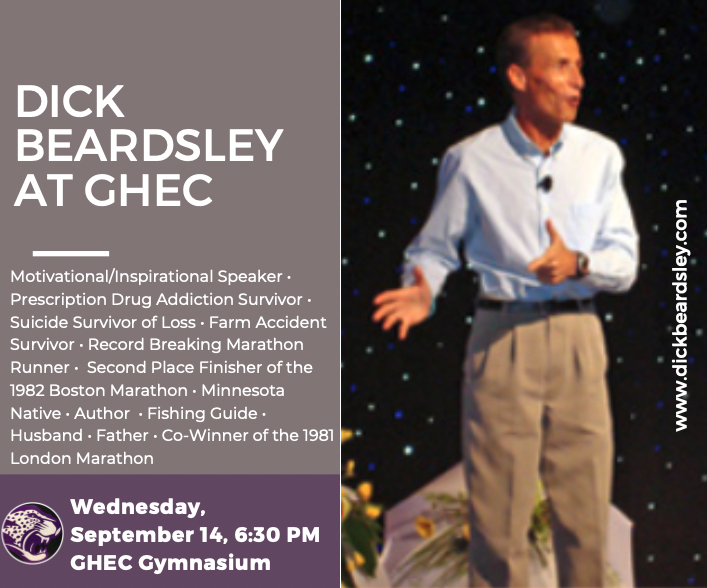 The 6th Annual Fun Run is coming up on September 28th! Registrations forms will be distributed during school next week and are due back by September 9th.

Come out to our FFA Back to School BBQ today! Learn about our Alumni committee and our Advisory Committee! The BBQ is from 6-8pm tonight behind the school!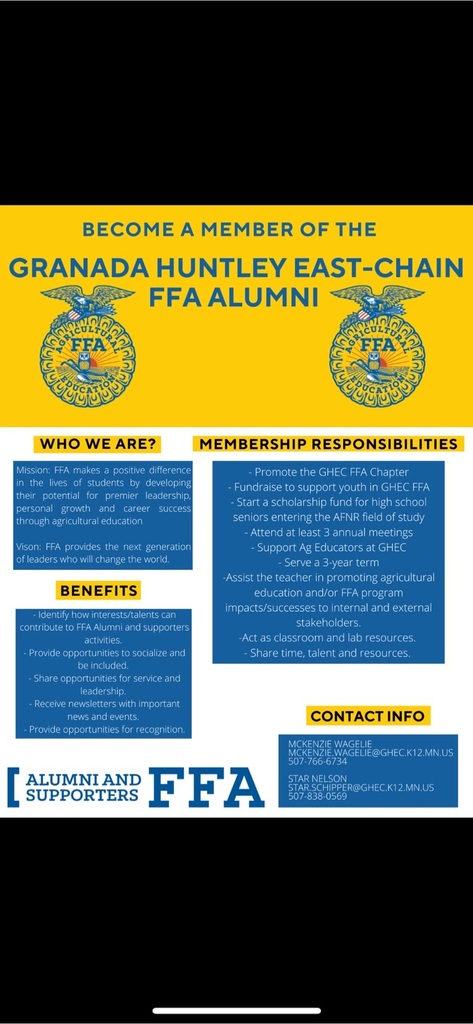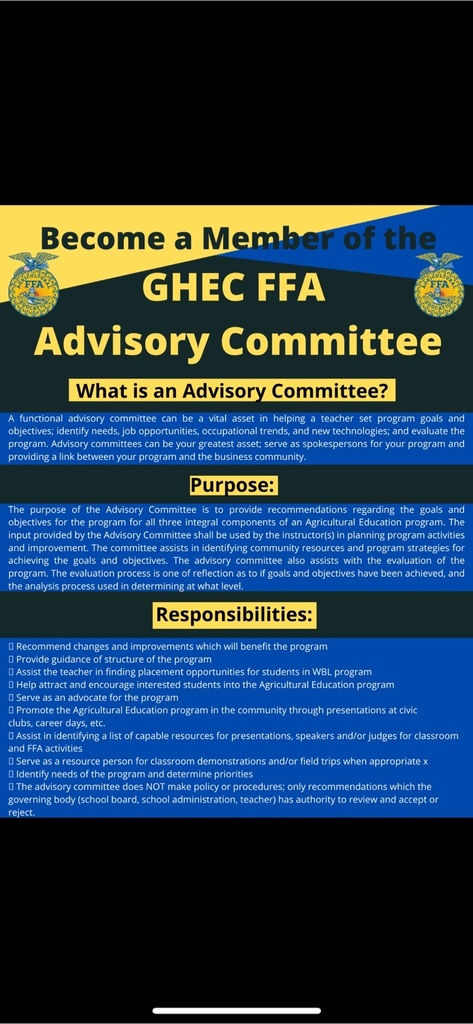 Thanks to the Martin County Sheriffs Office, Fairmont Police, Officer Ballard, Deputy Tietje, and Deputy Gerhardt for facilitating school safety training at GHEC today. This is training we hope to never use, but aim to be prepared.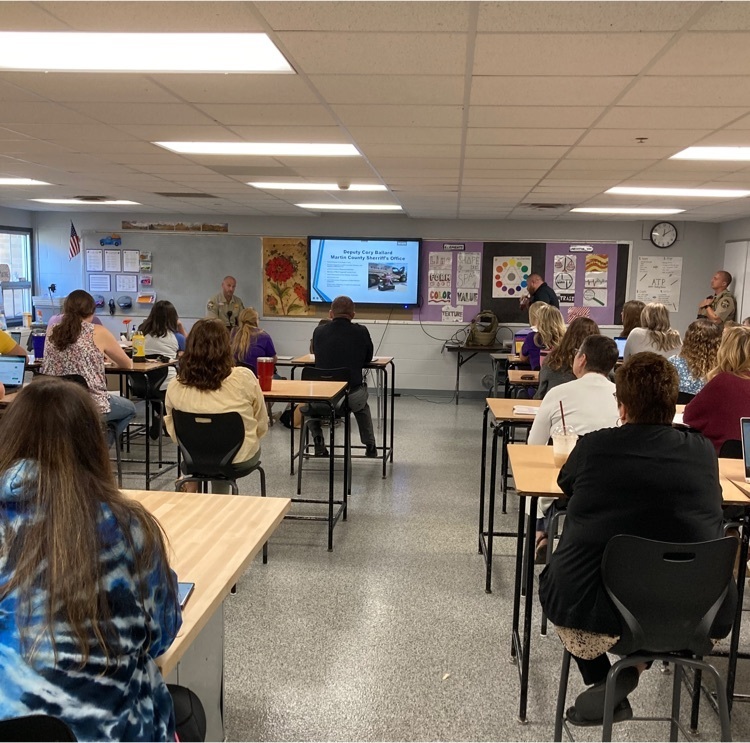 Prior to the pandemic, GHEC facilitated a Junior and Senior class trip to the Washington D.C. and New York City areas every other year. Over the last two years, the senior class has identified a more local destination as a class (i.e. the Twin Cities, Des Moines, Omaha) and has not traveled a great distance. To help us best plan and prepare for the future years at GHEC, we would appreciate your input on what the best options for future trip offerings should look like. It is important to consider that the cost of travel has also become more expensive recently, and our last trip estimate to the East Coast was in the $1,500.00 price range. We do anticipate that the estimate for such a trip will exceed $2,000.00 for future trips and that this price range does eliminate some students from participating in this opportunity. Our band and choir programs also facilitate a trip on an every-other-year basis, and the junior/senior trip has traditionally alternated with this. We are looking for input and feedback on how we can best structure future trips at GHEC, and what scope of trip would be most desired by our students, parents, and community. It is important to note that the primary focus of a class trip is to provide an educational experience, with the secondary purpose of providing our students with the opportunity to expand their travel horizons and have an enjoyable time with their classmates. Please consider completing the following three-question survey to help us decide the best options going forward.
https://docs.google.com/forms/d/e/1FAIpQLSdze9VK3L5TPp1BRCmCXbrBmSijpqOGLqjQ5GlfX5ra2ky95g/viewform?usp=sf_link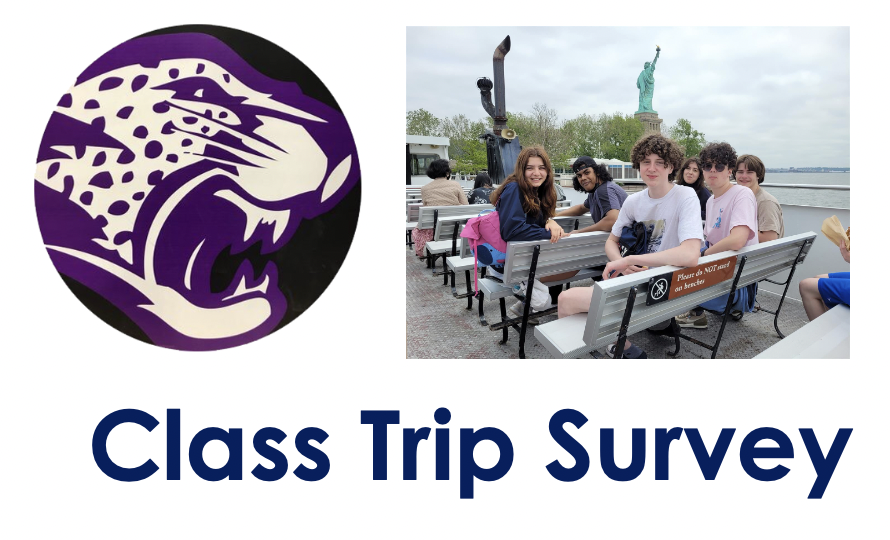 Thank you, Curt Slater, for kicking off the start of our school year. Your honesty, experience, ability to connect w/ educators, and willingness to challenge the norm has our staff inspired and thinking outside the box. Mr. Storbeck in a sleeper (fan favorite). #TILL360

Middle and High School Orientation is coming up Wednesday, August 31st: All students are welcome to attend and this is strongly encouraged for all 6th and 9th grade students (and new students to GHEC)!
FFA/Agriculture Open House Wednesday, August 31st 5-8pm. We invite students, parents, community members, and business to come learn about our Ag Program and opportunities for all!