Have a HAPPY & SAFE Summer Break GHEC Jaguars!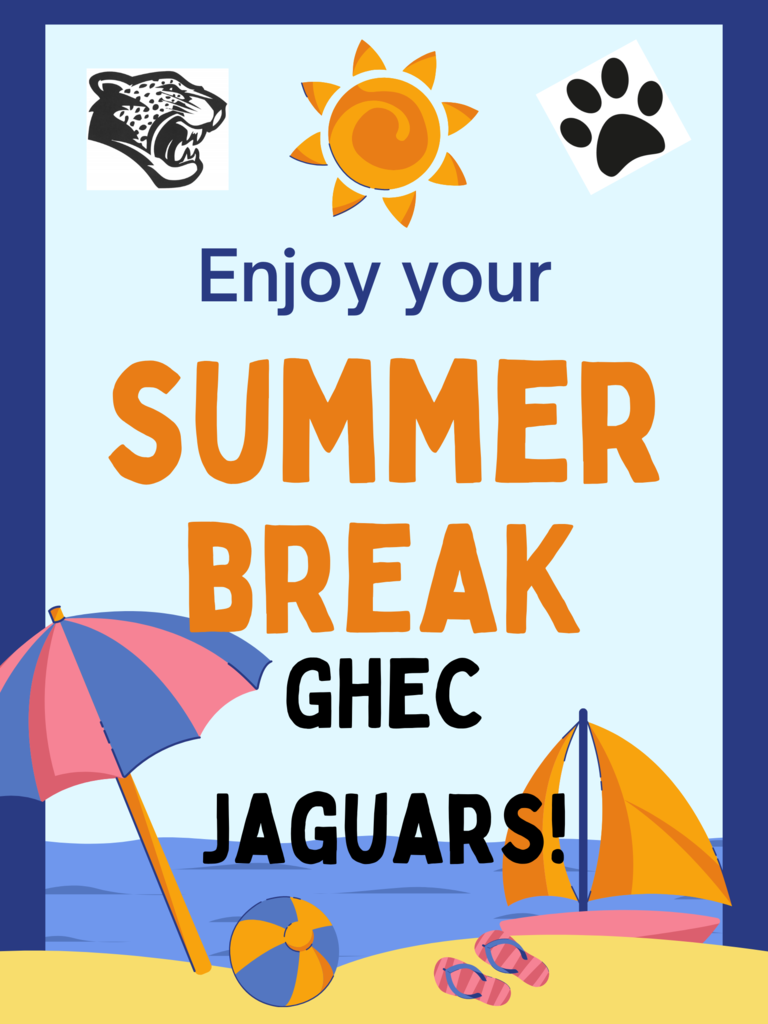 GHEC School Senior Spotlight ~ Ella Nagorske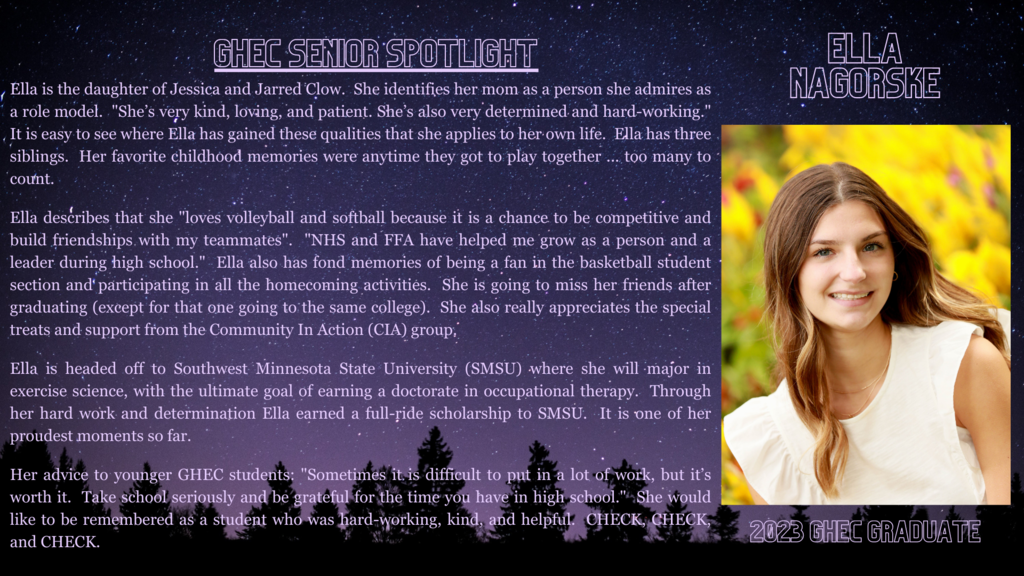 GHEC School Senior Spotlight ~ Carter Kruse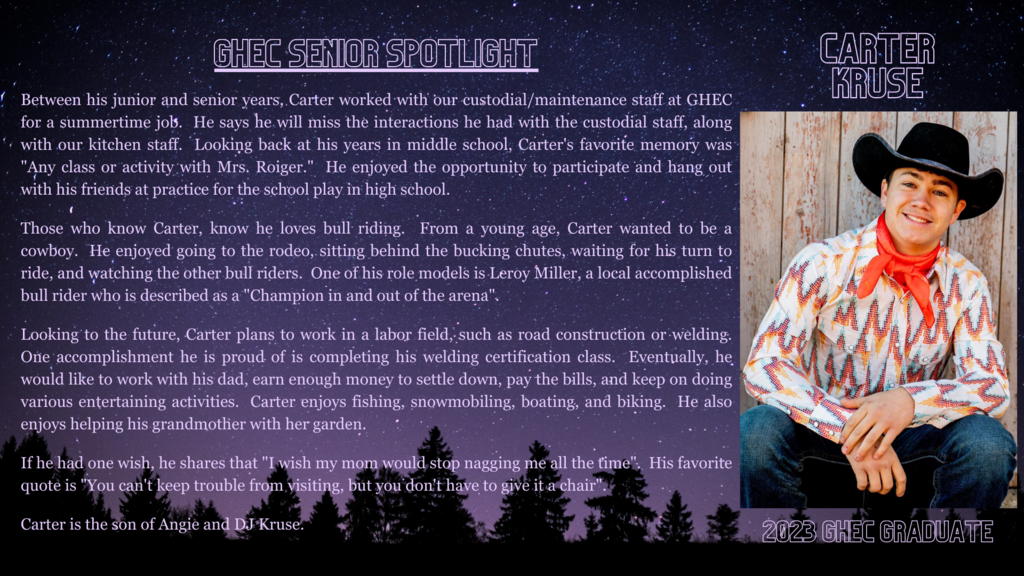 GHEC School Senior Spotlight ~ Mandy Pytleski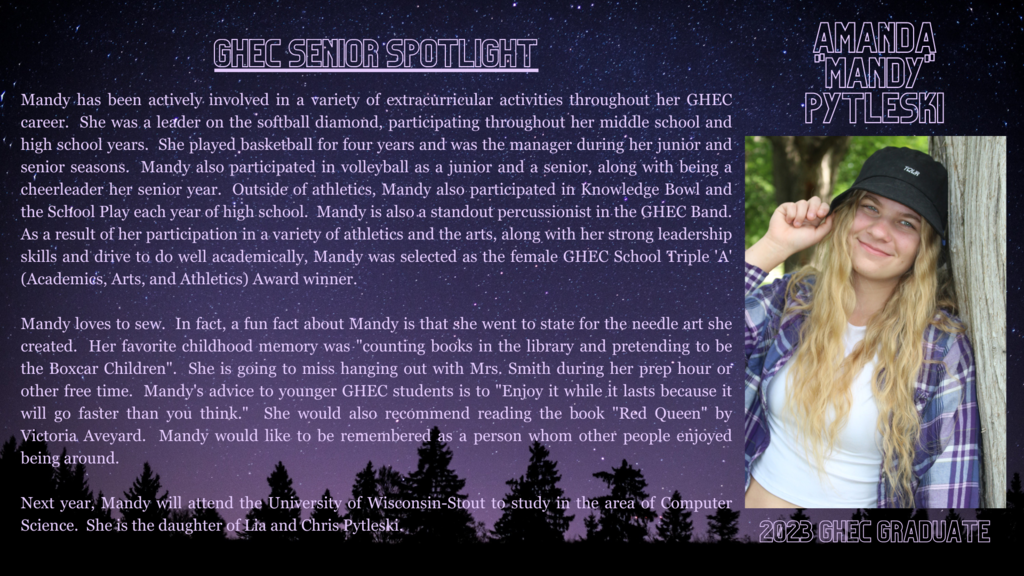 GHEC School Senior Spotlight ~ Baylie Viland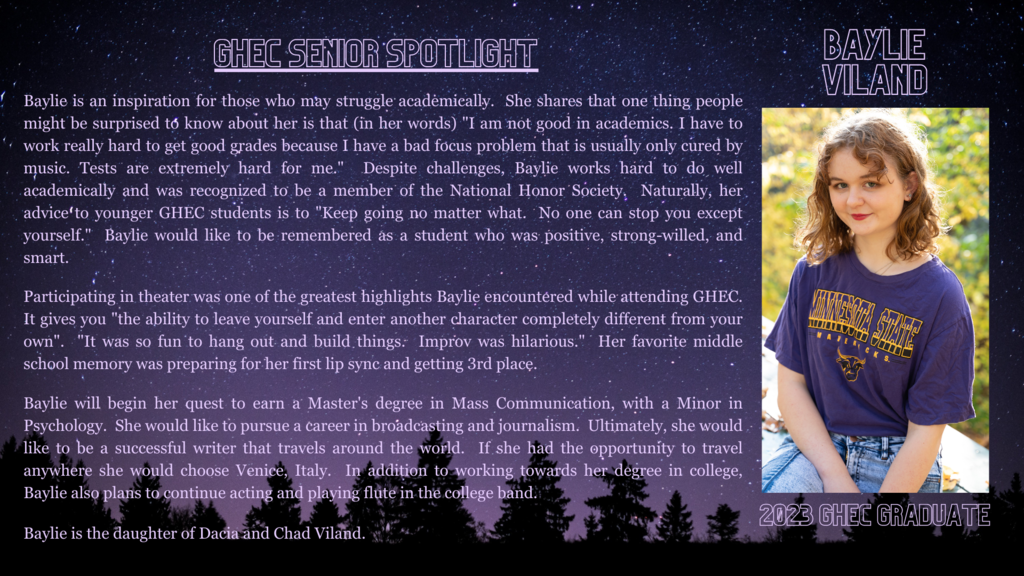 GHEC School Senior Spotlight ~ Madison Haken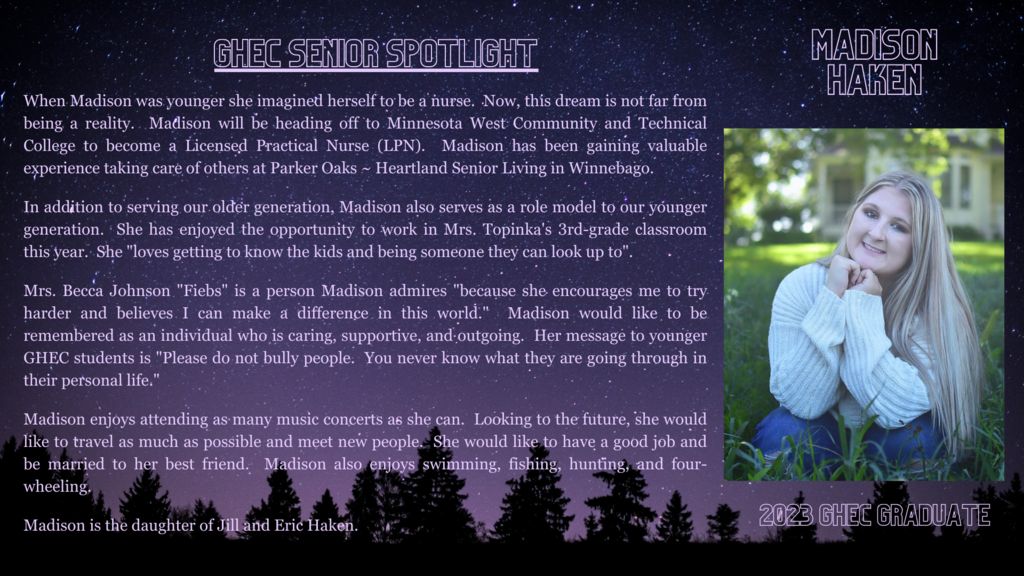 The Granada Huntley East Chain School District is looking for a 6-8 English Language Arts Teacher (1.0 FTE) to join our student-centered staff at GHEC Public Schools for the 2023-24 school year. The GHEC district is a small school serving approximately 330 students in South Central Minnesota. Our K-12 building provides an intimate and student-focused approach to educating each of our students. The staff at GHEC works collaboratively to provide the best educational experience each day, and we are looking for an individual that would be able to assist with providing our student body with a cohesive overall experience and quality English education. Qualifications: Minnesota Teaching License Verbal and written communication, management, organizational, and student supervision skills Knowledge of current issues and challenges impacting public education and also the current developments to address these issues and challenges Effectively use current technology tools to enhance personal productivity Previous experience working with secondary students is preferred but not required for applicants Interested applicants, please send a letter of interest, resume, teaching license, and three letters of recommendation to Secondary Principal: Taylor Topinka, at
taylor.topinka@ghec.k12.mn.us
or by mail: Taylor Topinka 300 Reynolds Street Granada, MN 56039 GHEC is an Equal Opportunity Employer. Position Open Until Until Filled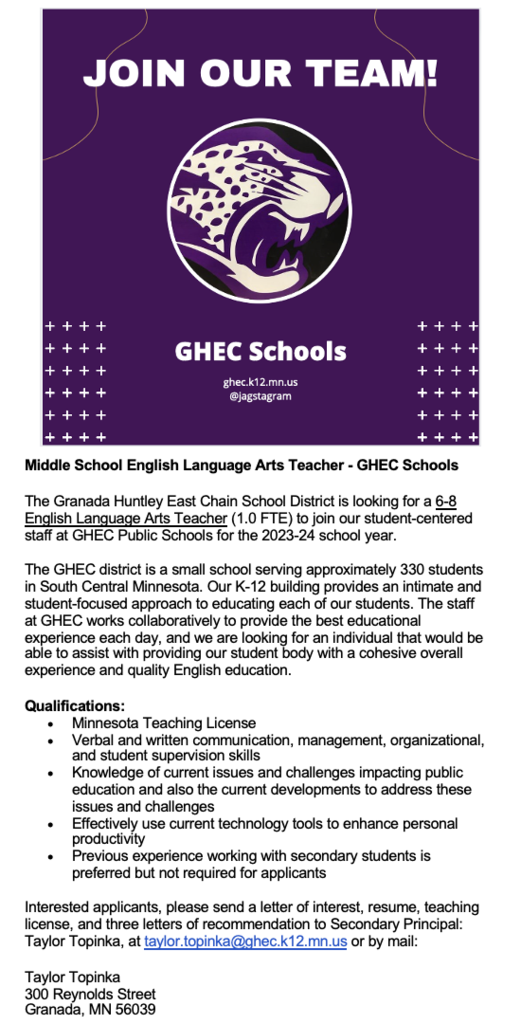 GHEC NHS Students put on a R.I.F. (Reading Is Fundamental & Fun) Performance on Monday! They had the Modern Band Class perform a song, showed a GHEC Summer Reading Video, and gave tips to help keep reading all summer long along with the importance! Lastly, each Preschool-5th Grade student received their own book to take home and read this summer! Enjoy & Keep Reading!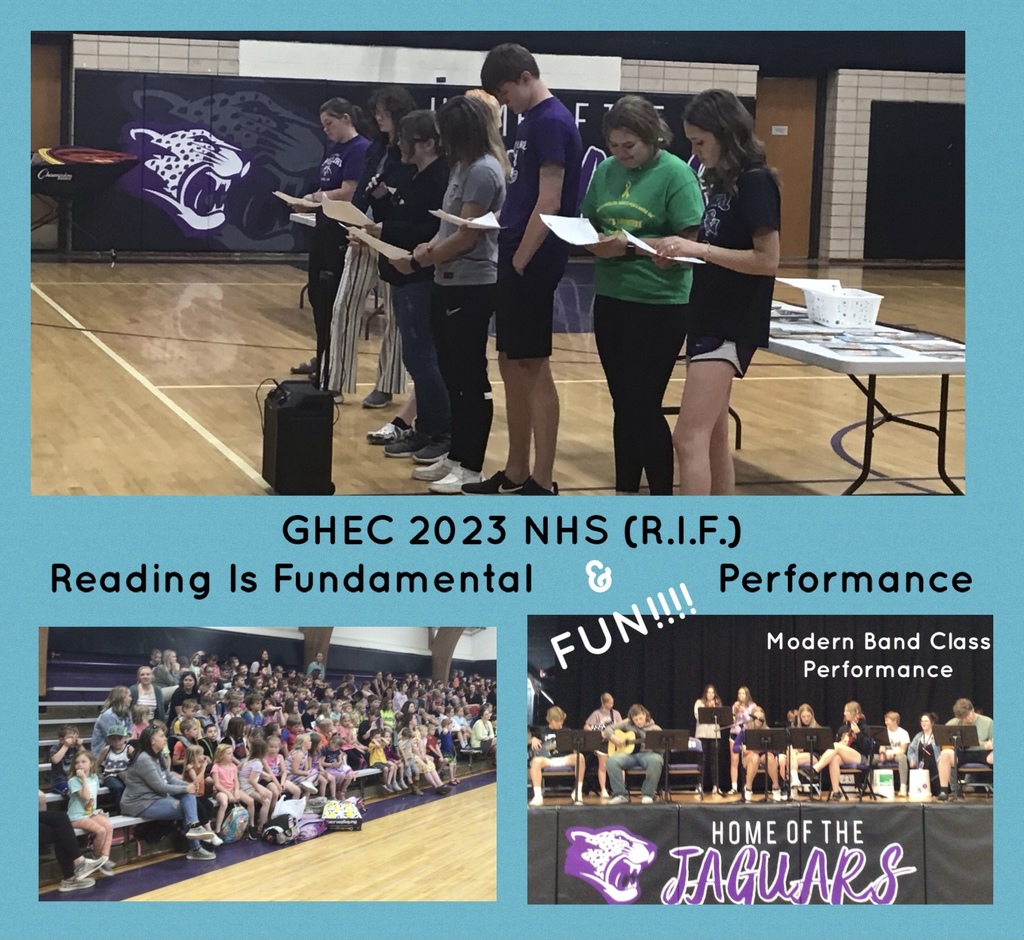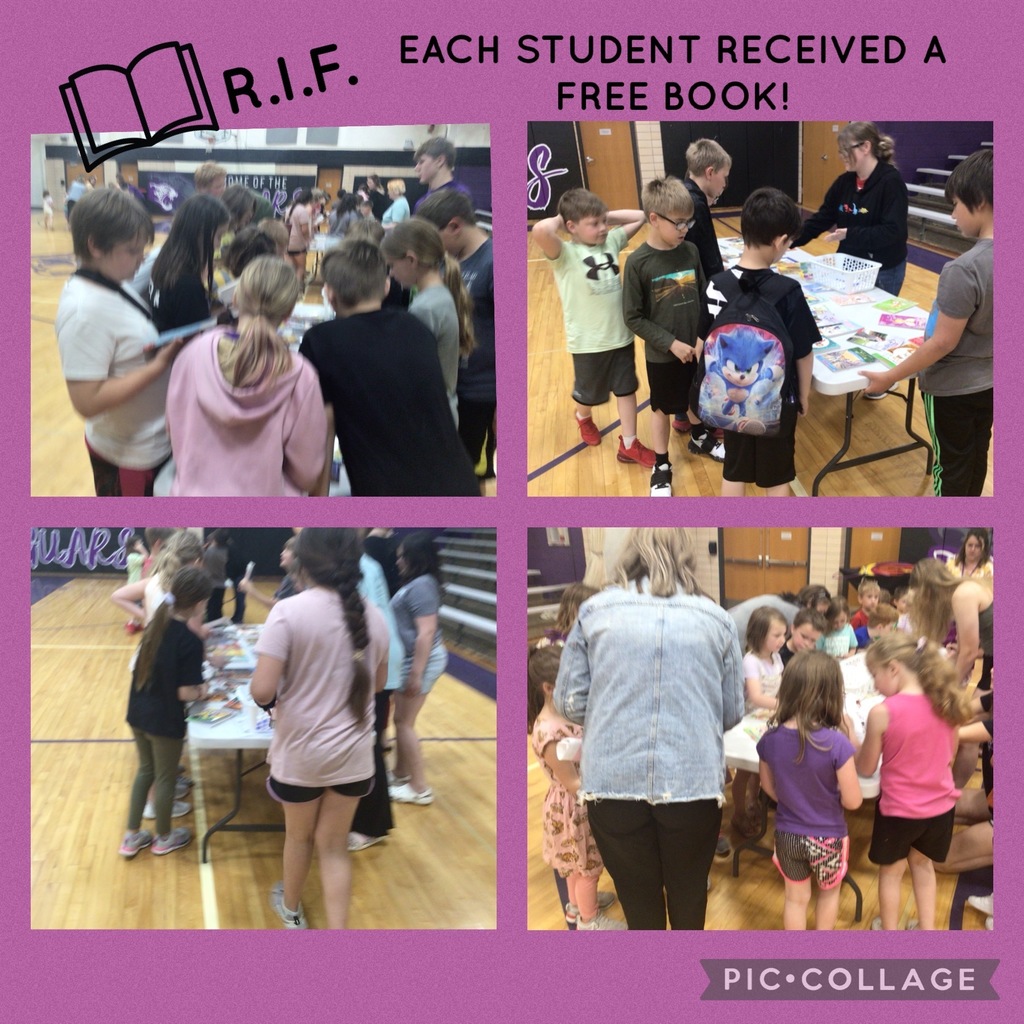 2023 Granada-Huntley- East Chain National Honor Society Members New Member Induction Ceremony & Senior Recognition May 15th, 2023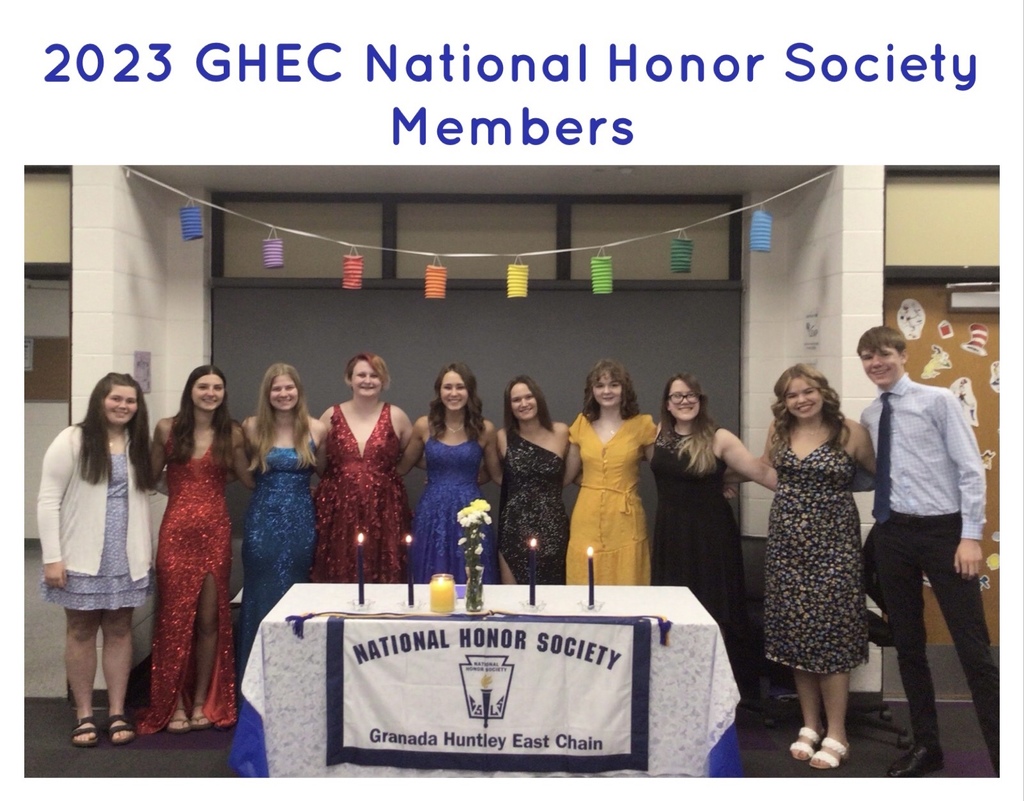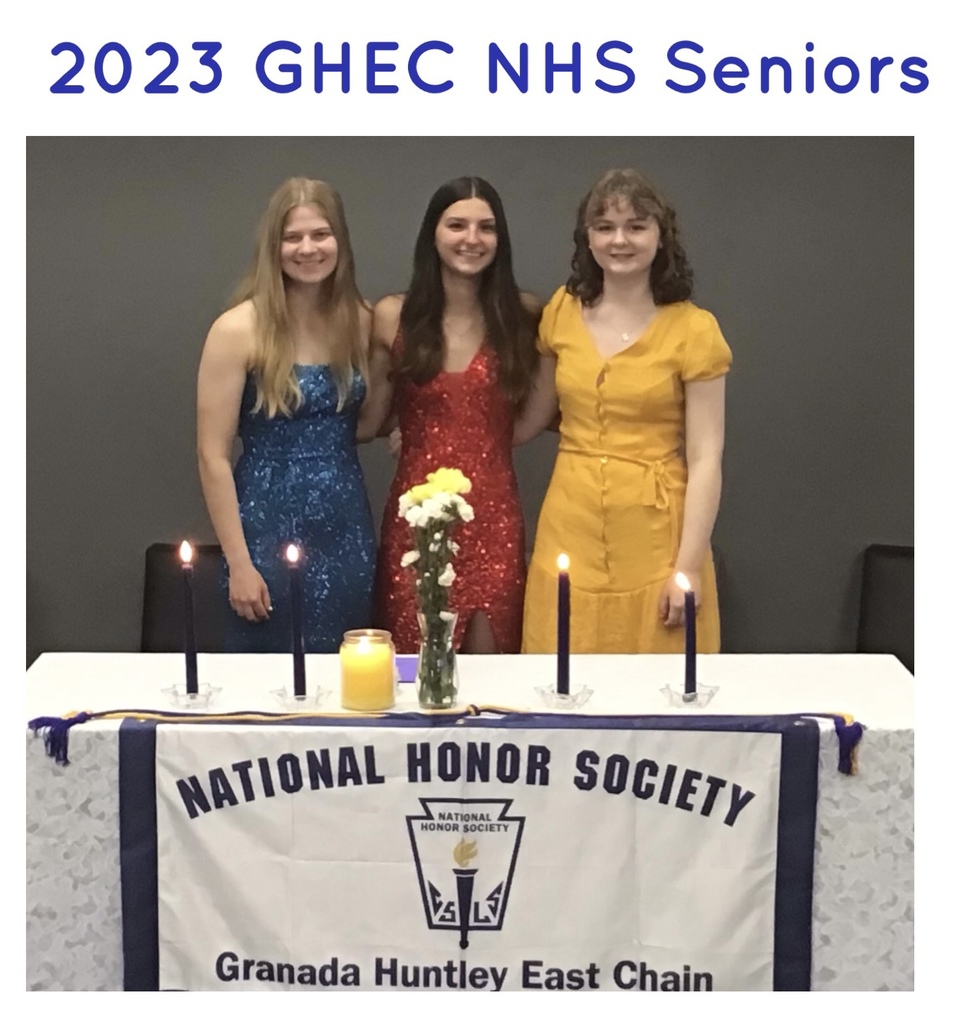 GHEC School Senior Spotlight ~ Kaydence Murphy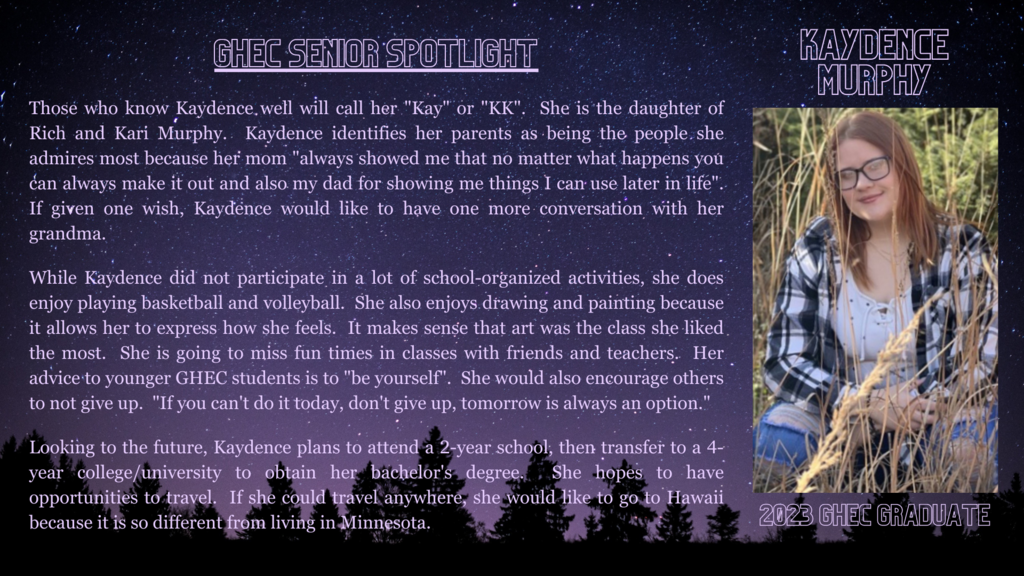 GHEC School Senior Spotlight ~ Emma Carlson

Lynnea Jorgensen Senior Spotlight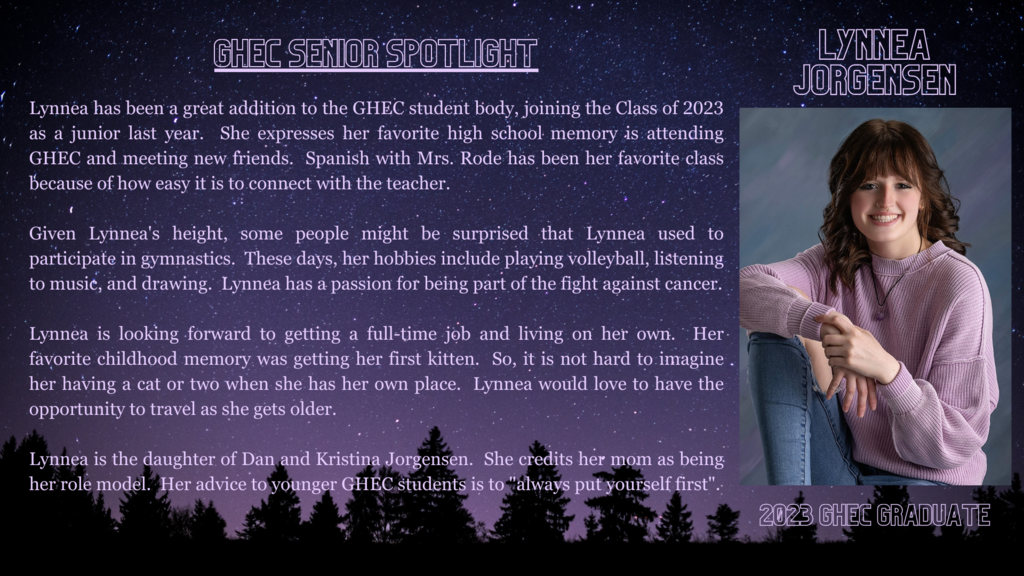 GHEC School will be holding two sessions of "Splash into Summer Learning" Summer School (Targeted Services) this summer! GHEC Summer School 2023 Dates & Times: Session #1: June 12-15 and June 19-22 (M-TH from 7:30am-12:00pm) Sessions #2: July 10-13 and July 17-20 (M-TH from 7:30am-12:00pm) Please check your child's elementary folder and/or the mail for middle school students for a "Summer School Letter & Registration"! Please return the bottom portion of the registration indicating if your child/ren is able or unable to attend to your child's classroom teacher by Wednesday, May 24th so we can plan accordingly! You can also email me your response as well! Any other questions or concerns please feel free to contact me! We are looking forward to providing this summer opportunity for your student! Have a fantastic summer! Mrs. Murphy
keri.murphy@ghec.k12.mn.us
(507) 447-2211 Ext. 1118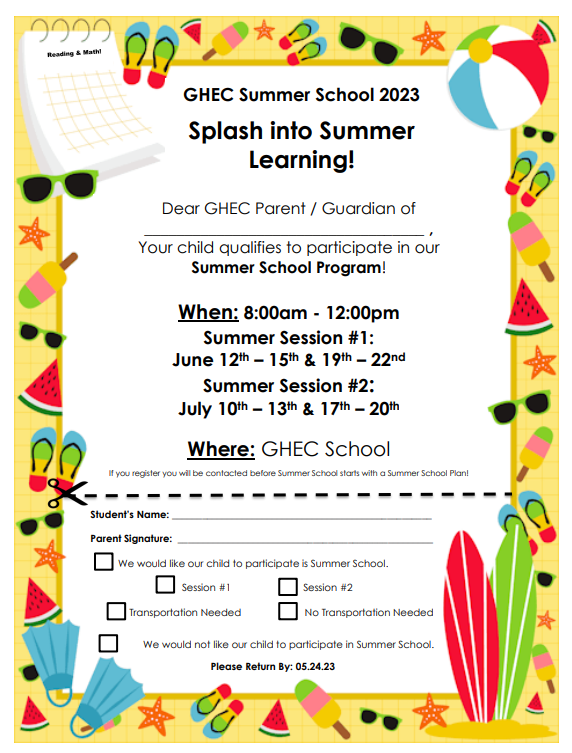 GHEC School Senior Spotlight ~ Hayley Stensland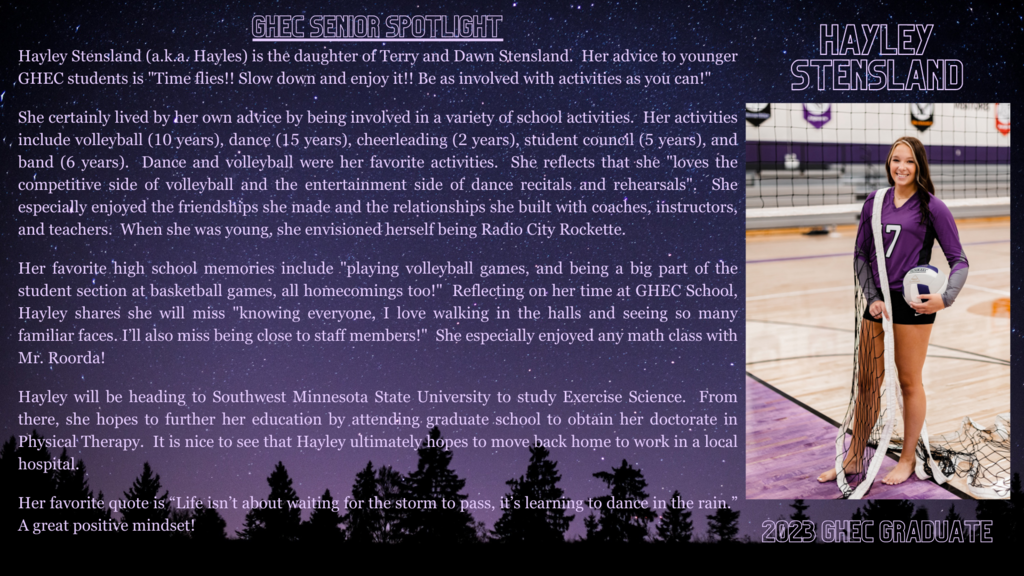 Graduation for the GHEC class of 2023 is coming up on Friday (May 26th). The graduating class will participate in a parade through the Granada, Huntley, and East Chain communities following their ceremony. Please feel free to stop and see them as they drive by!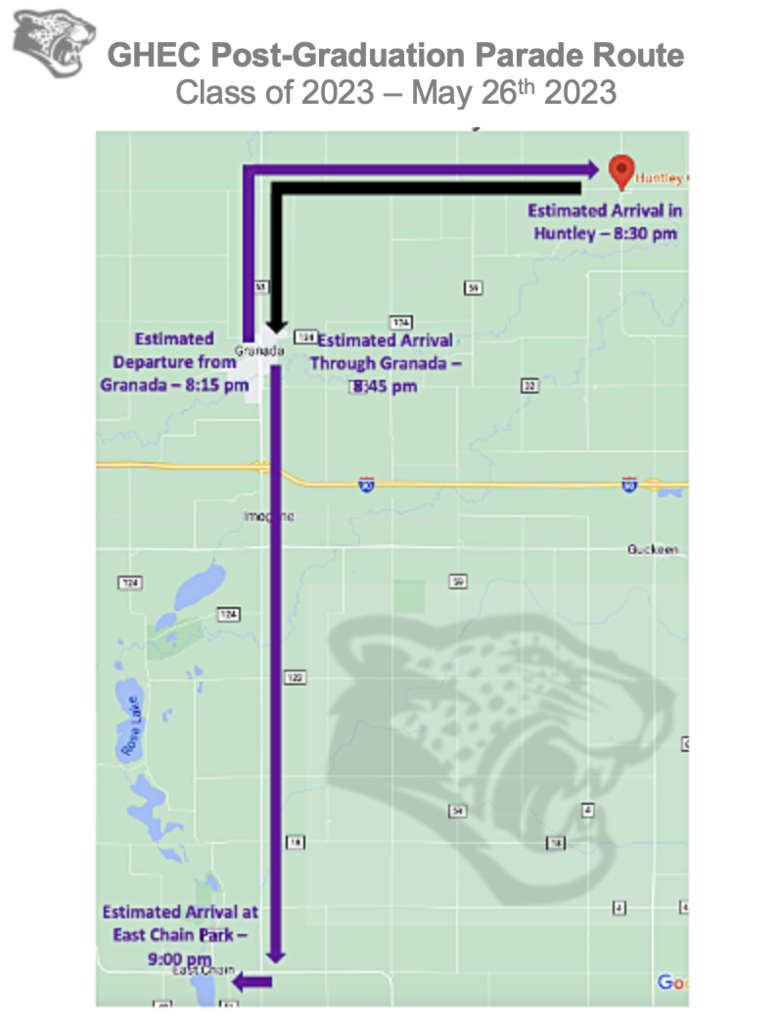 GHEC Little Jags Preschool. Call to join our 2023-2024 classes.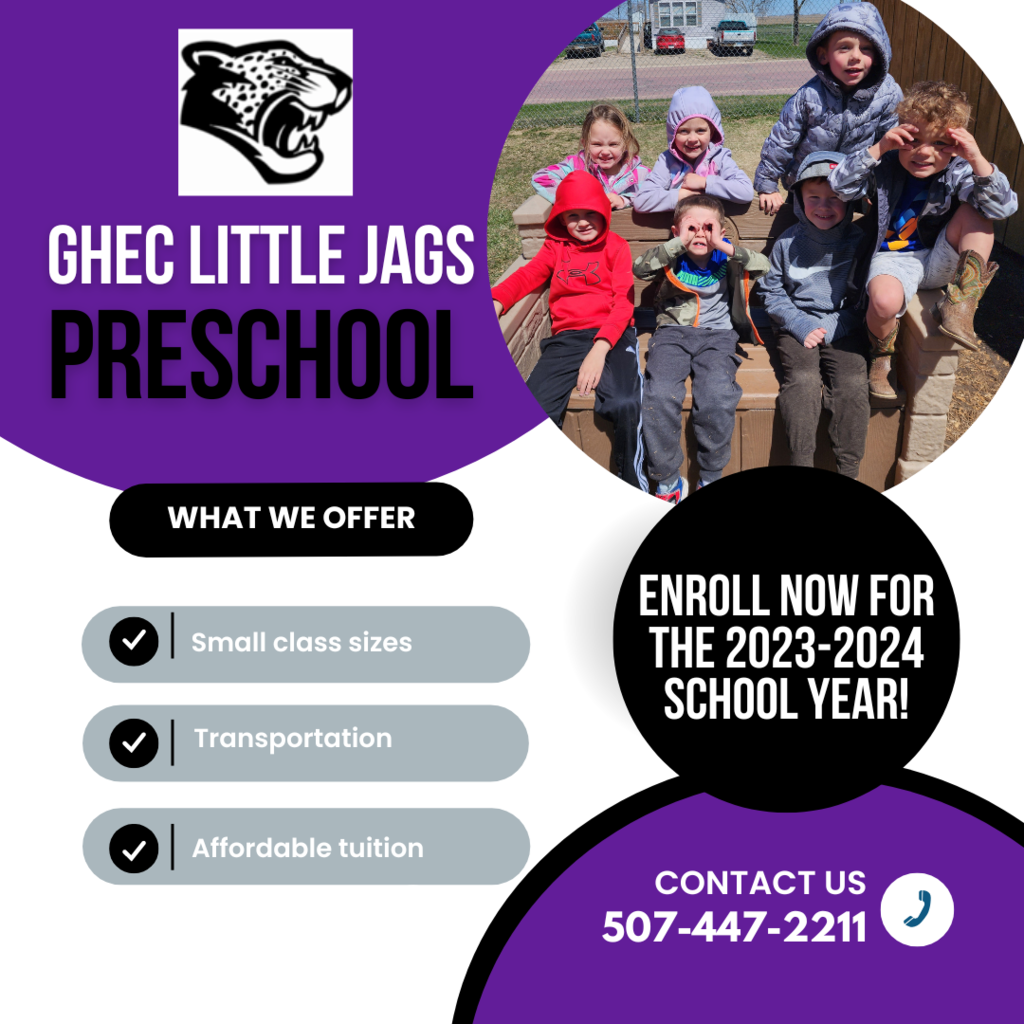 The Granada Huntley East Chain School District is seeking an Intervention Teacher to join our wonderful student-centered staff next school year. This is a full-time position.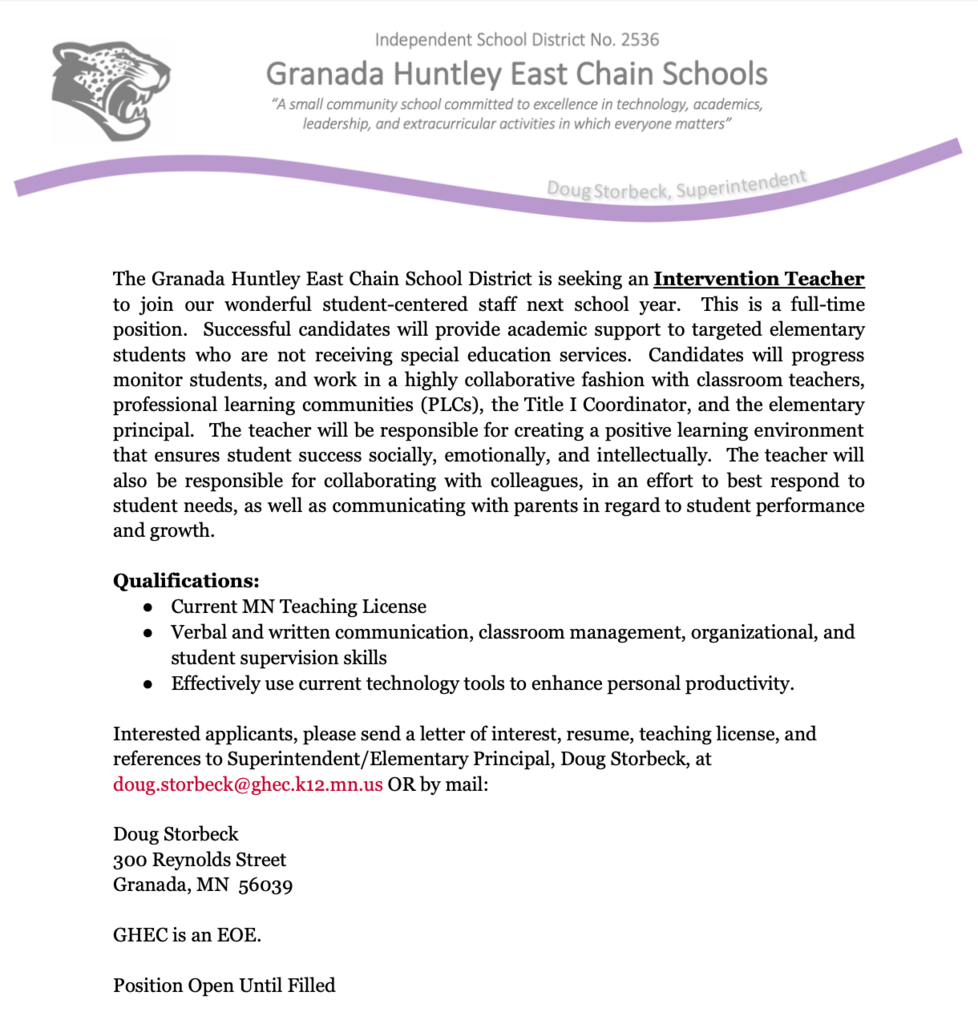 Thank you to ALL of our 2023 Variety Show participants. We enjoyed your performances this morning. Congratulations to our winners. Middle and High School Division: 1st Place: Lucy Koch sang and played the piano to "America the Beautiful" 2nd Place: Troy Peterson played the drums to "The Final Countdown" 3rd Place: Jorvik Jensen and Jackson Madsen karaoked to "She Will Be Loved" Elementary Division: 1st Place: CeCi Nowicki and Lyla Peterson performed a lyrical dance 2nd Place: Bentley Roorda played and sang "Hot Cross Buns" on the ukulele 3rd Place: Cooper Nowicki played "Yankee Doodle" on the piano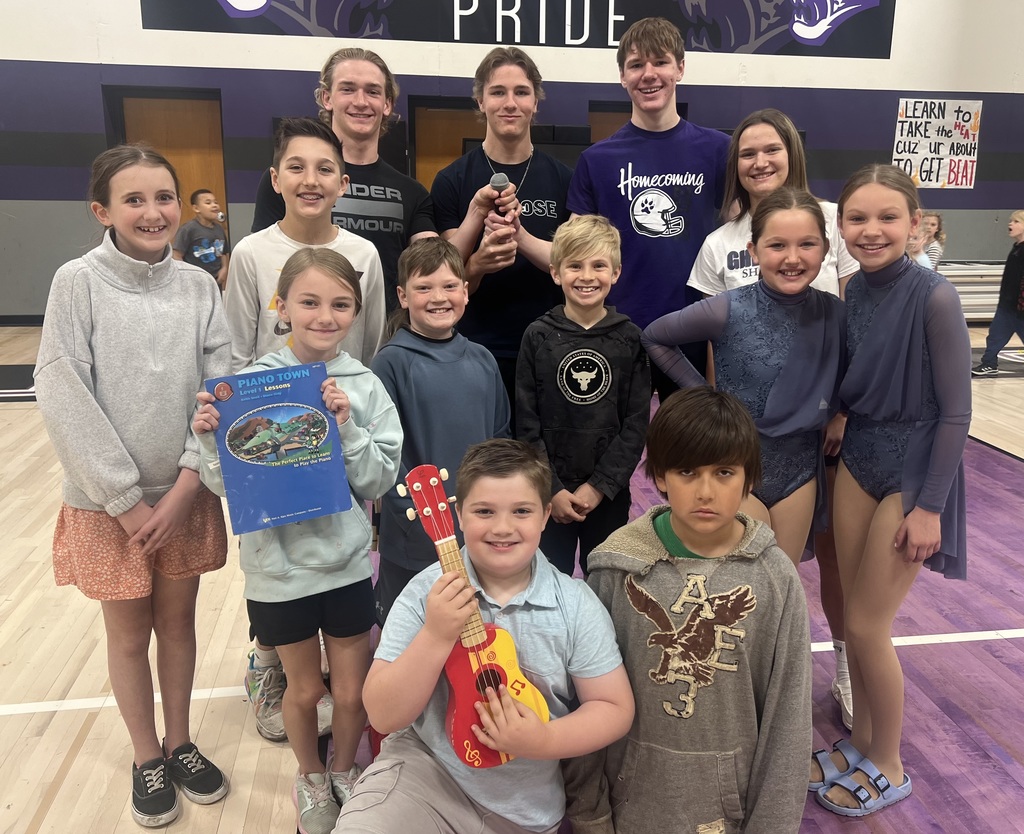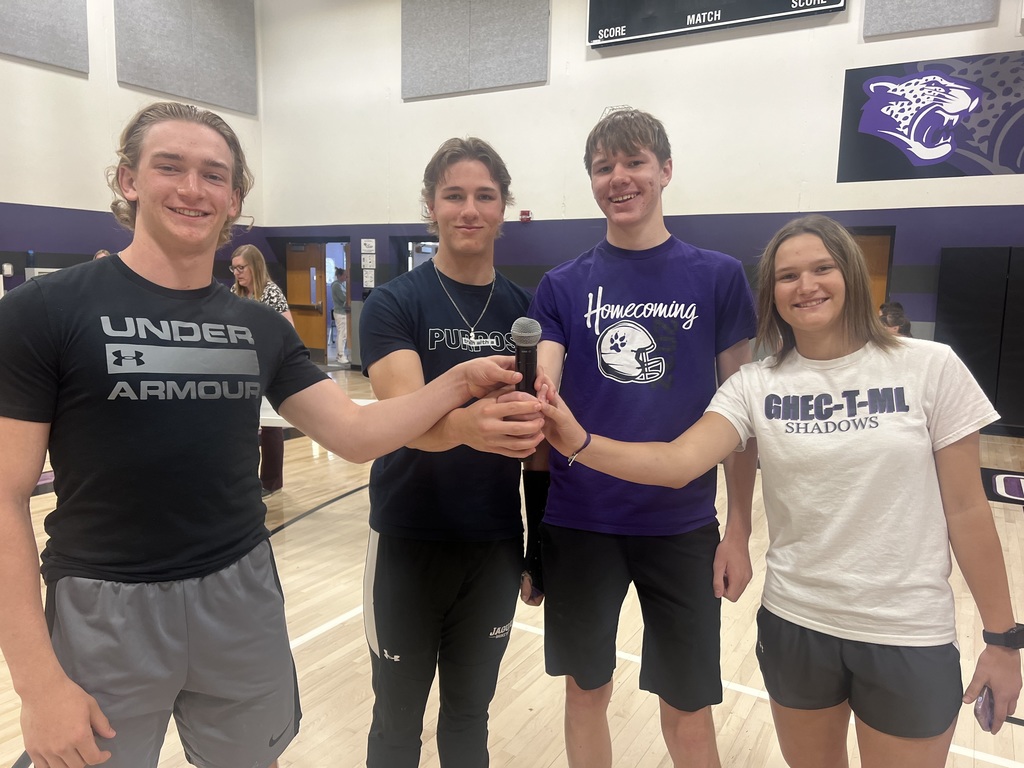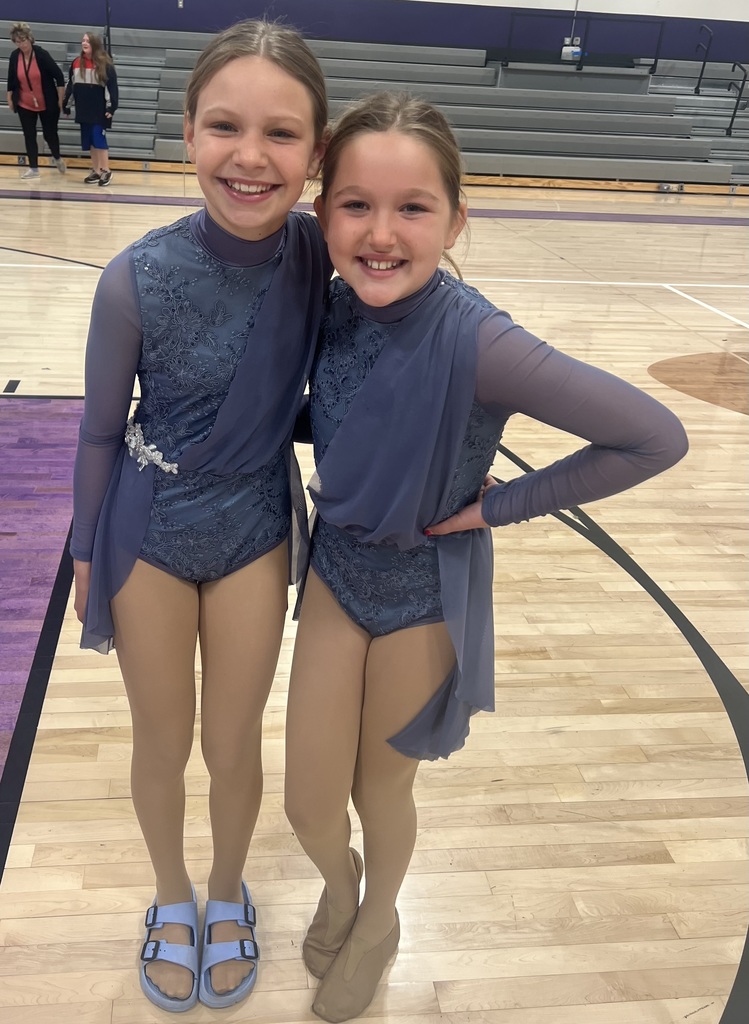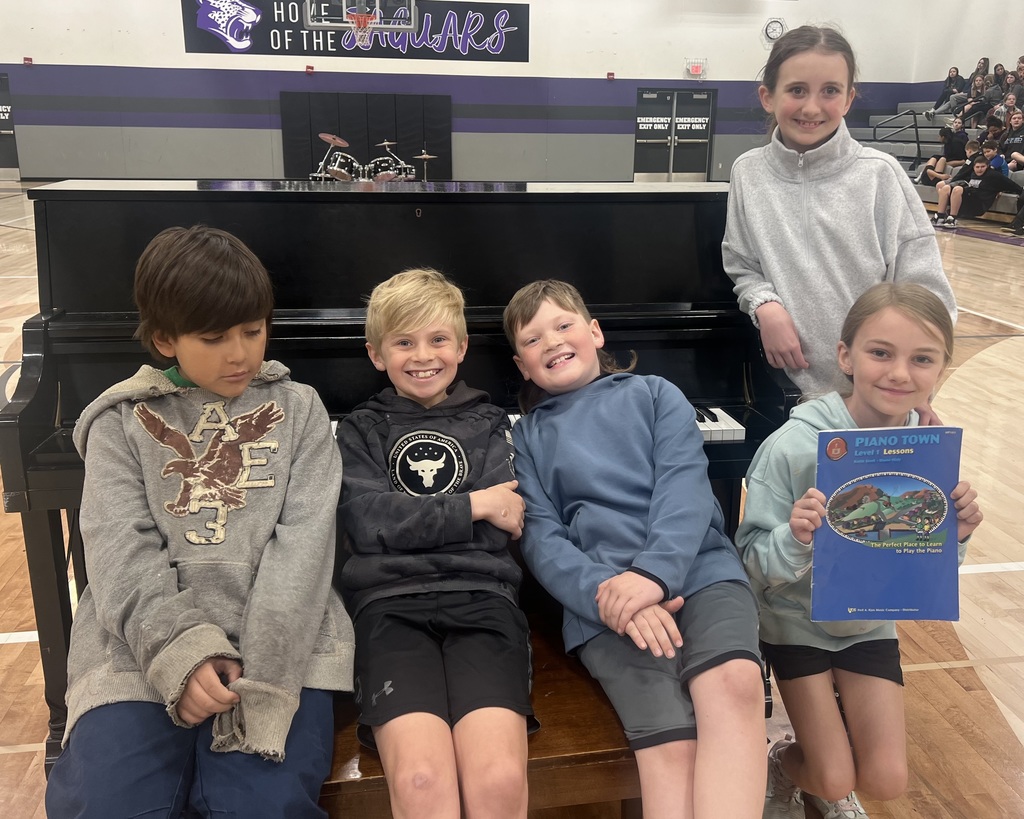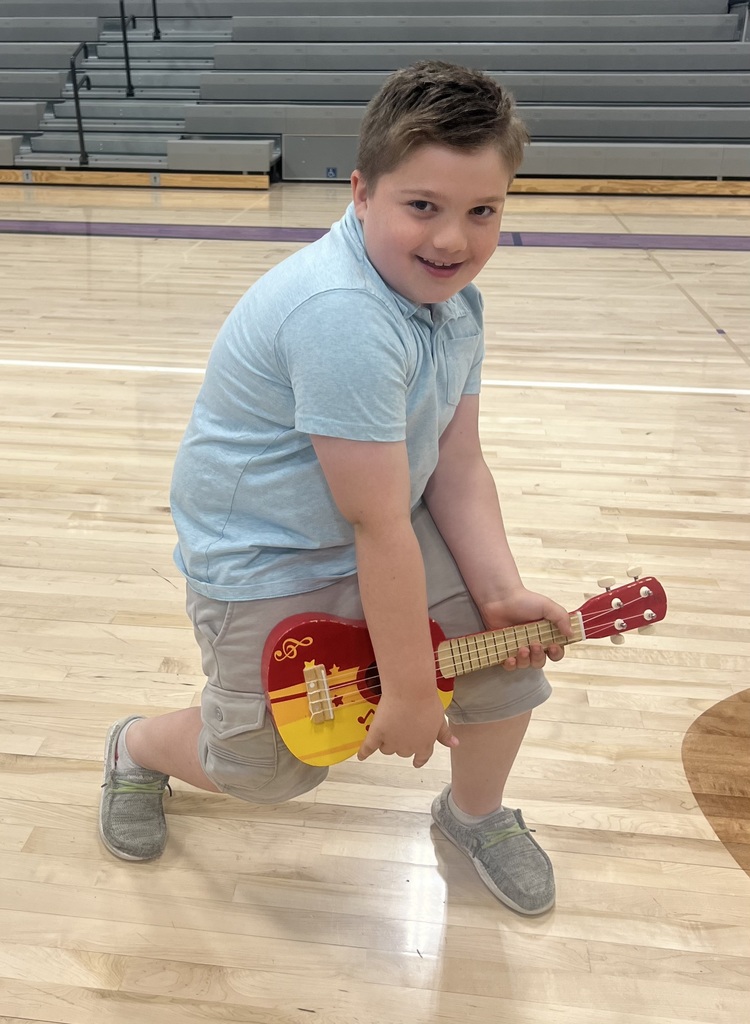 Student Mental Health Awareness Week: May 8–12, 2023 GHEC educators understand the impact that mental health and wellness have on our students' ability to learn, grow, and thrive both inside and out of the classroom. We want to recognize and celebrate the incredible work that our GHEC educators do every day that supports youth and family wellness so students can achieve academic success and thrive. Check out the activities we did this week to promote and empower mental health awareness!