Please join us in celebrating the Class of 2022 in a parade following graduation this evening!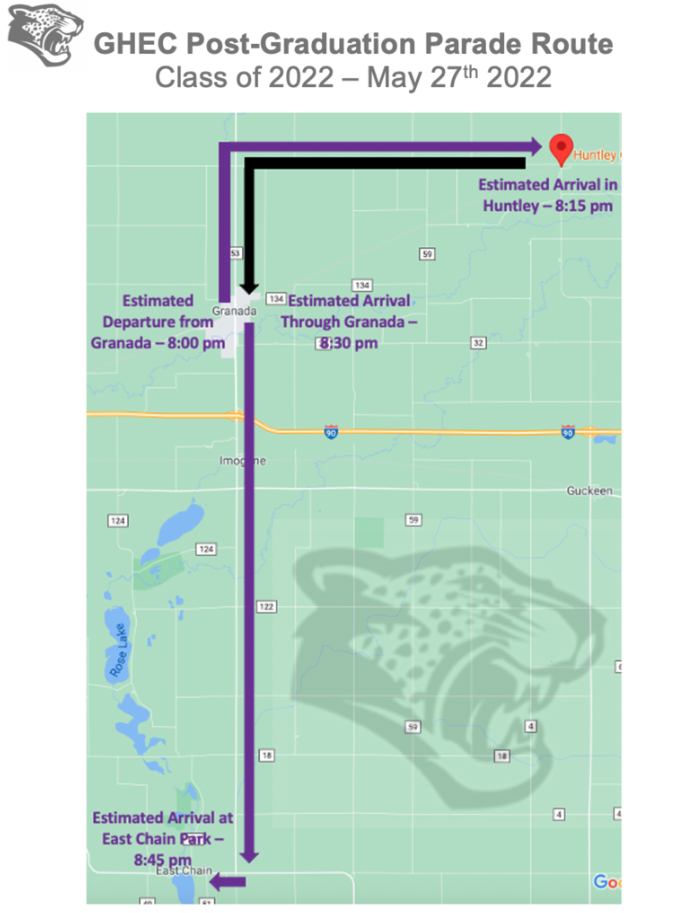 Merissa Cartwright Senior Spotlight ~ Class of 2022

Jenna Balcom Senior Spotlight ~ Class of 2022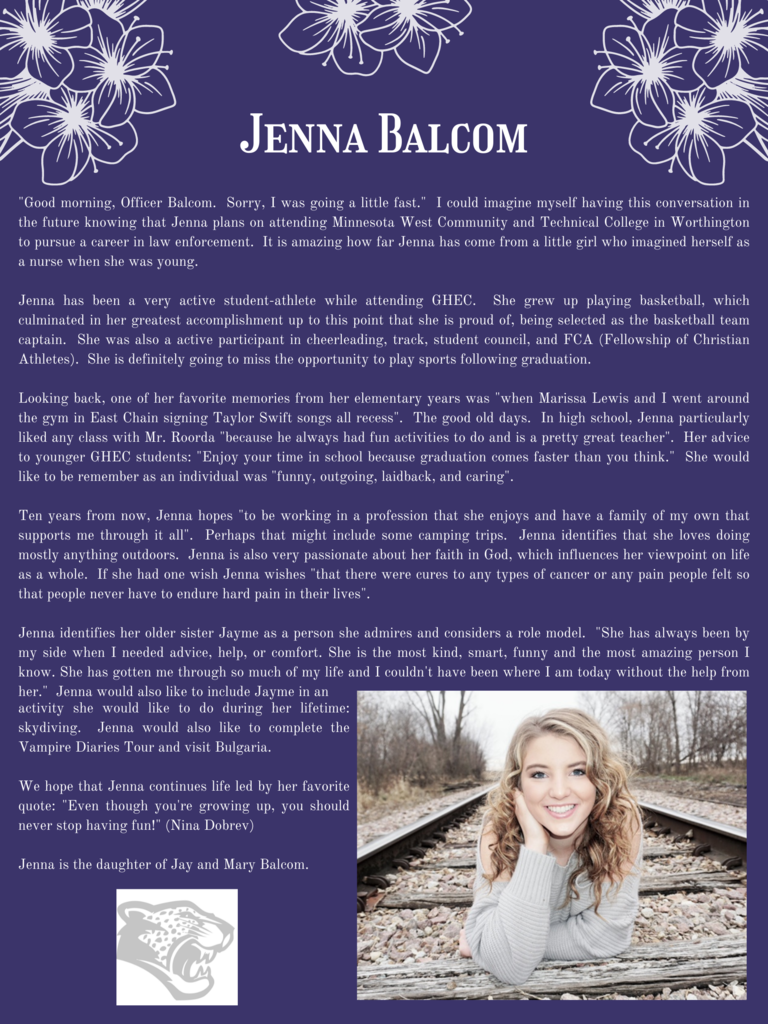 Ethan Weisbrod Senior Spotlight ~ Class of 2022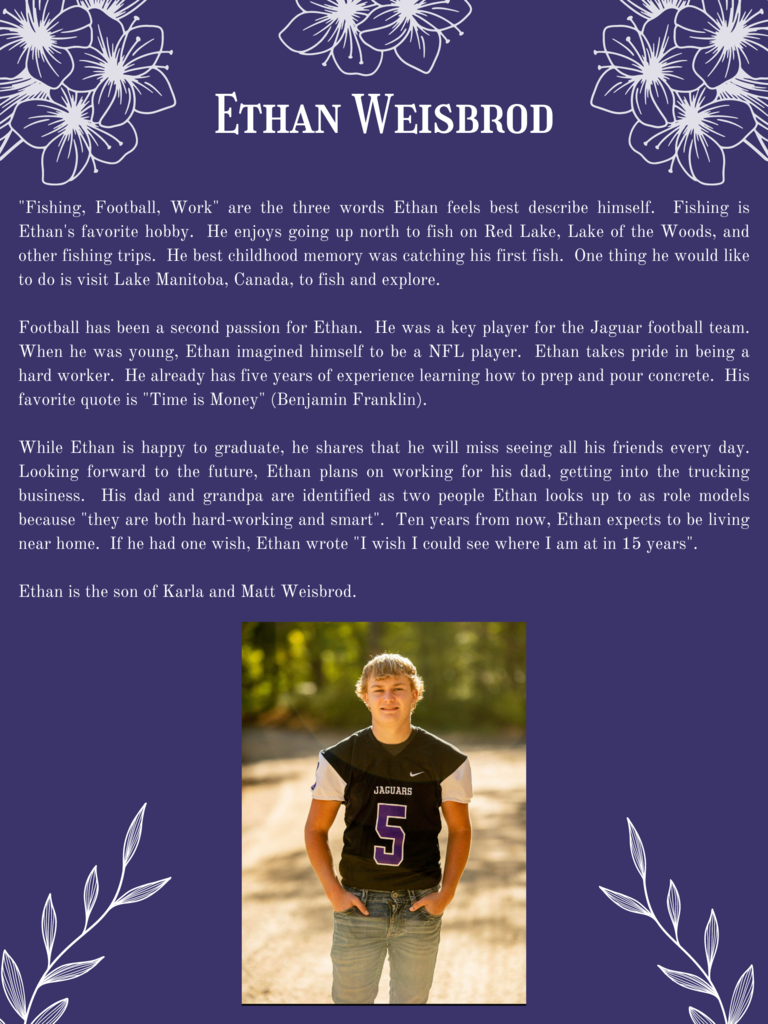 Katelyn Diegnau Senior Spotlight ~ Class of 2022

Alex Spear Senior Spotlight ~ Class of 2022

Brooke Grathwohl Senior Spotlight ~ Class of 2022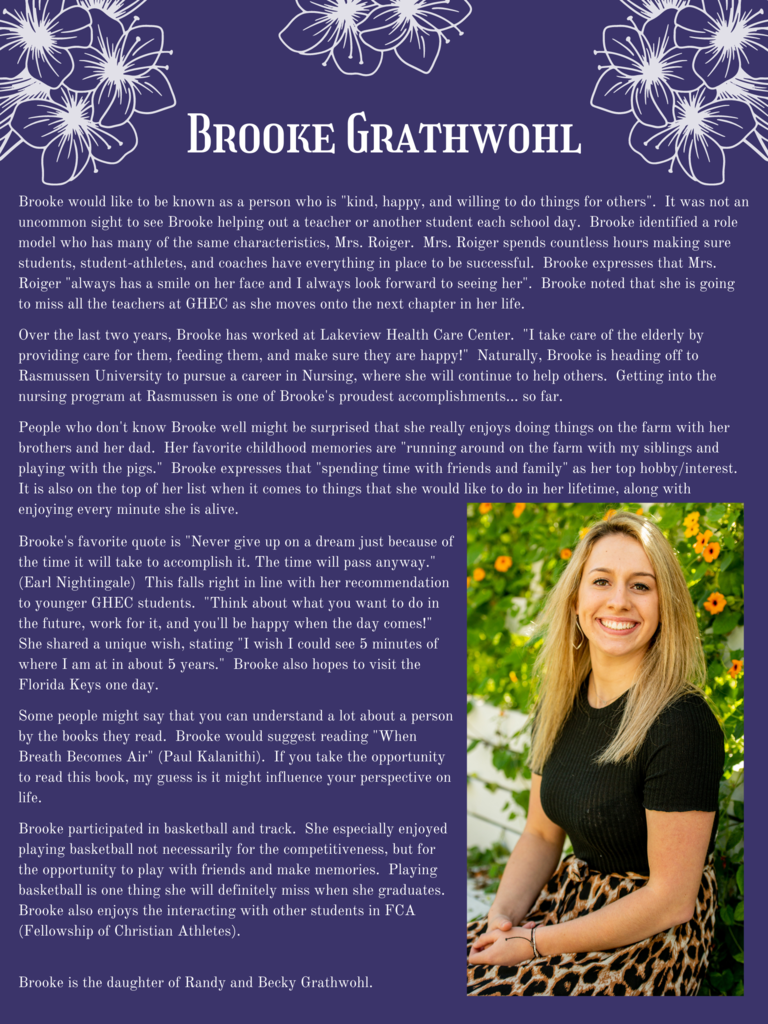 "Splash Into Summer Learning" Summer School Opportunity The GHEC School will provide a K- 8th Grade Summer Learning Opportunity. This program is a targeted services summer learning opportunity that will provide extra time, practice, and support to students in order to help them strengthen their academic skills. The "Splash Into Summer Learning" will run Monday - Thursday from 8:00am - 12:00pm with breakfast and lunch provided and transportation as an option. The two session dates are the following: June 13th - 23rd & July 11th - 21st. Students that qualified received a Summer School Registration Letter and an email. If you are interested in signing your child up please look it over and return the bottom portion whether your child plans to attend or not by this Friday, May 27th, 2022 so we can plan accordingly. You can also email Mrs. Murphy with your registration information as well. If you have any questions please contact Mrs. Murphy! (
keri.murphy@ghec.k12.mn.us
) or (507.447.2211 Ext.1118) We are looking forward to providing this fun summer learning opportunity to your child!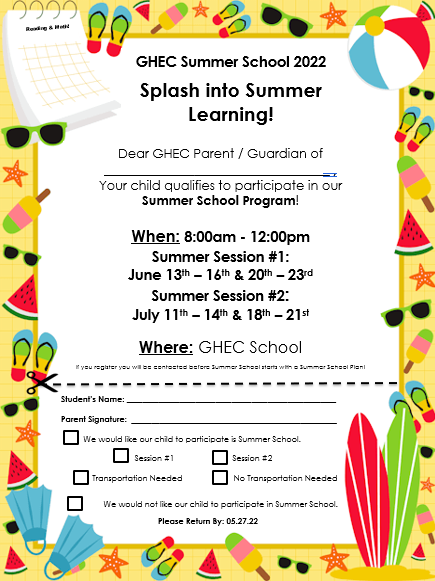 Middle School and High School Students of the 4th Quarter. We appreciate these students working hard and setting a good example in the classroom.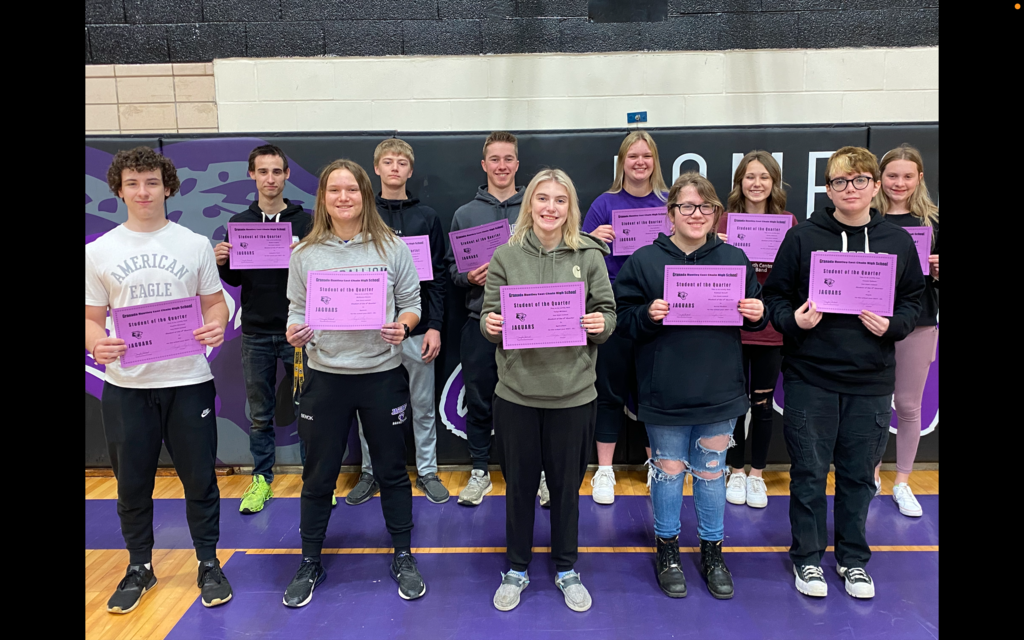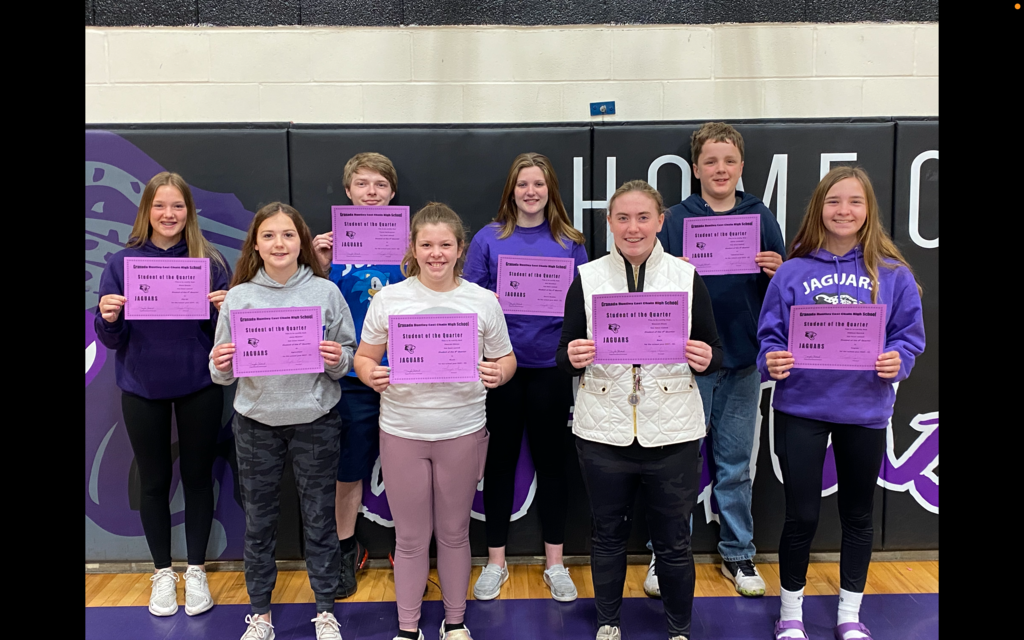 EmpowerU Lesson #10 (Last Week): Last week's EmpowerU lesson was all about friendships. Students learned about what it means to be a good friend, and what qualities to look for in a friend. The calming tool for last week was a "Push-Pull-Dangle". Have them show you how to do this in a chair at home! It can be a great tool to use during a homework break!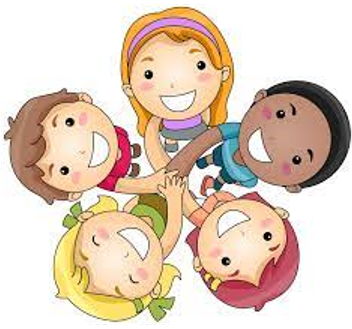 2022 NHS Bowling, Pizza & Fun with our Senior Members, Junior Members, and New Inductee Members was Wednesday, May 18th, 2022!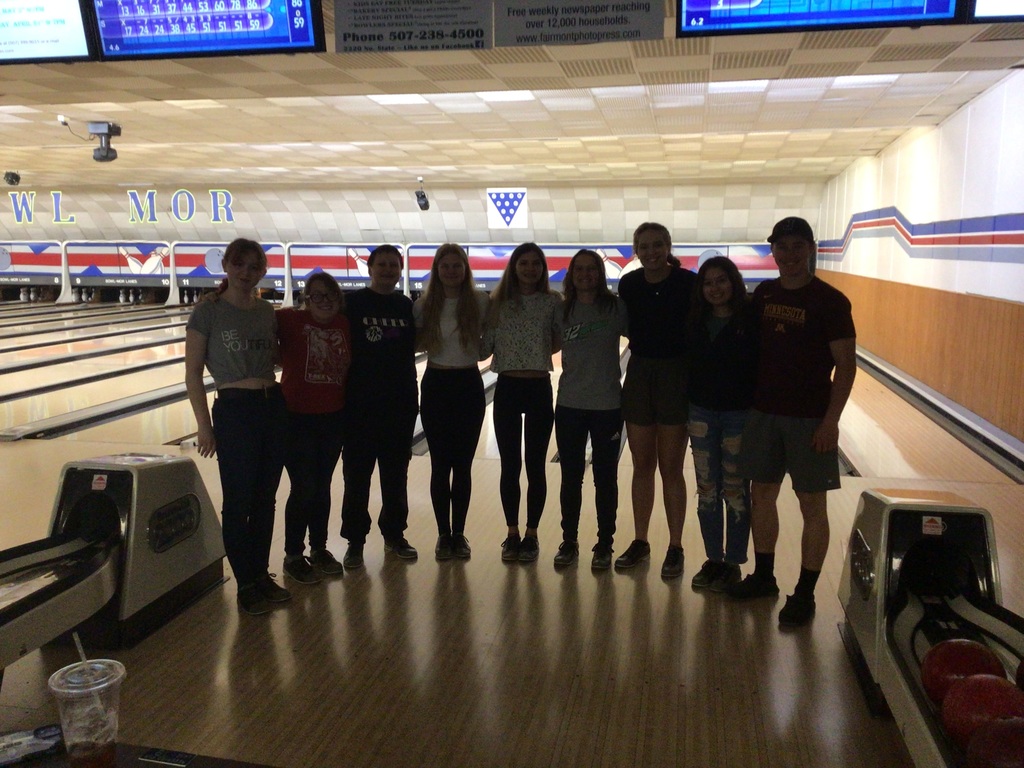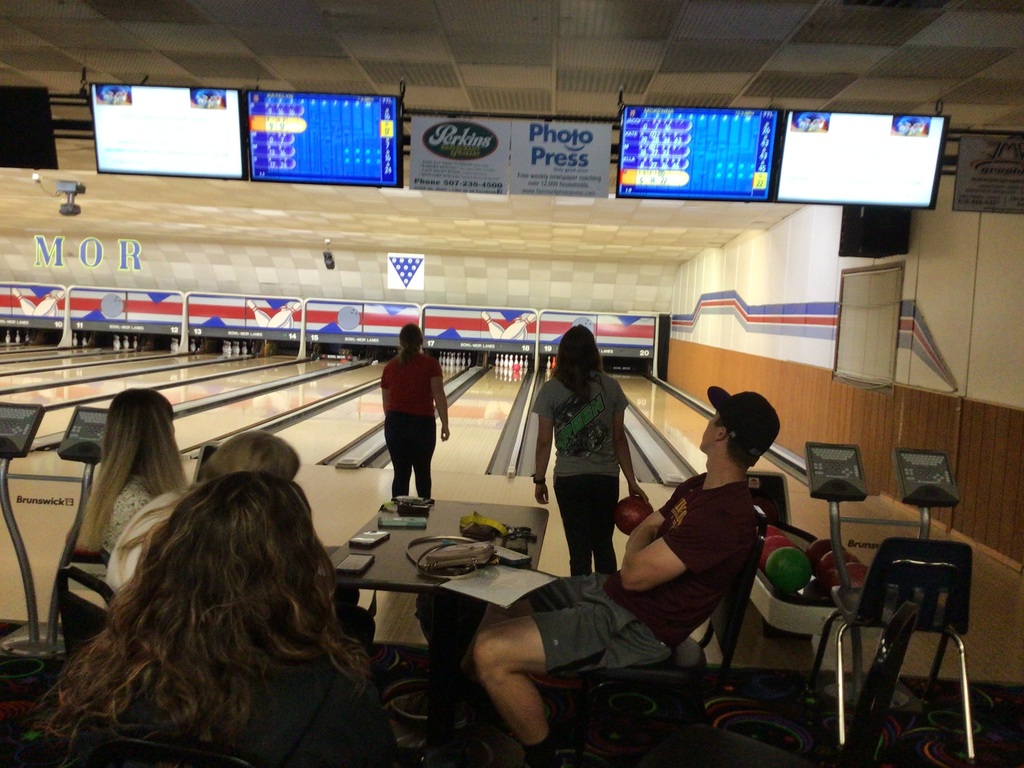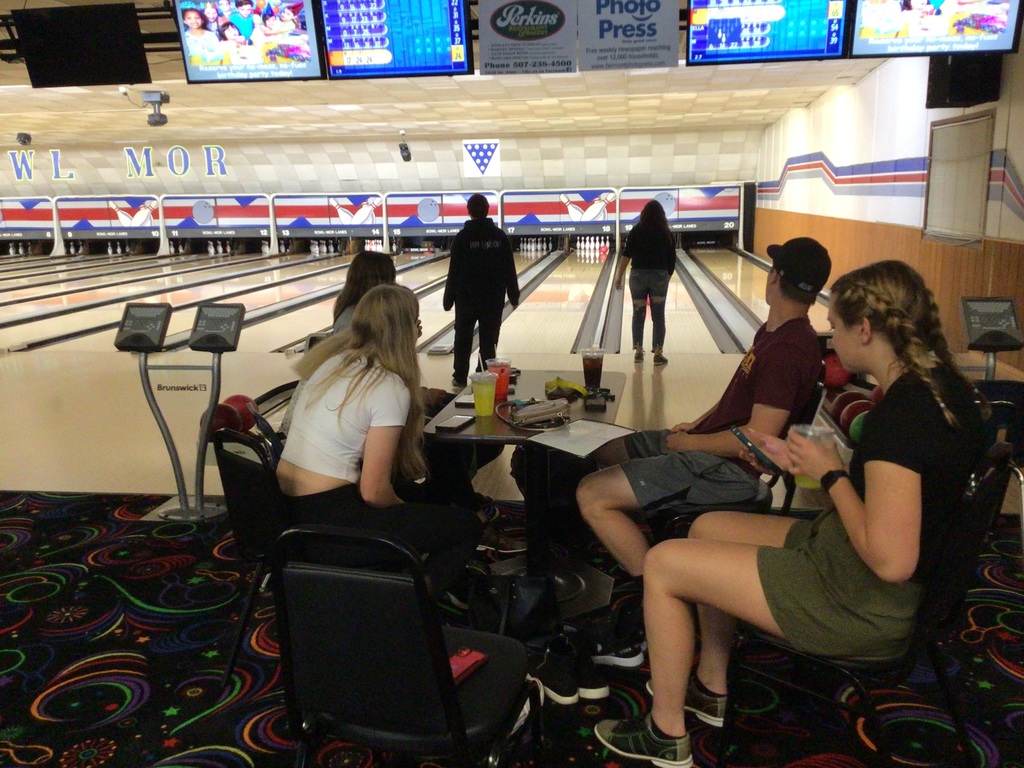 GHEC NHS 2022 New Member Induction & Senior Recognition Ceremony was Monday, May 16th, 2022! Senior Recognition: Katelyn Diegnau, Jacob Moeller, Merissa Cartwright New Inductees: McKenna Benck, Eisley Emmert, Sarah Popp-Langford, Katelyn Scheff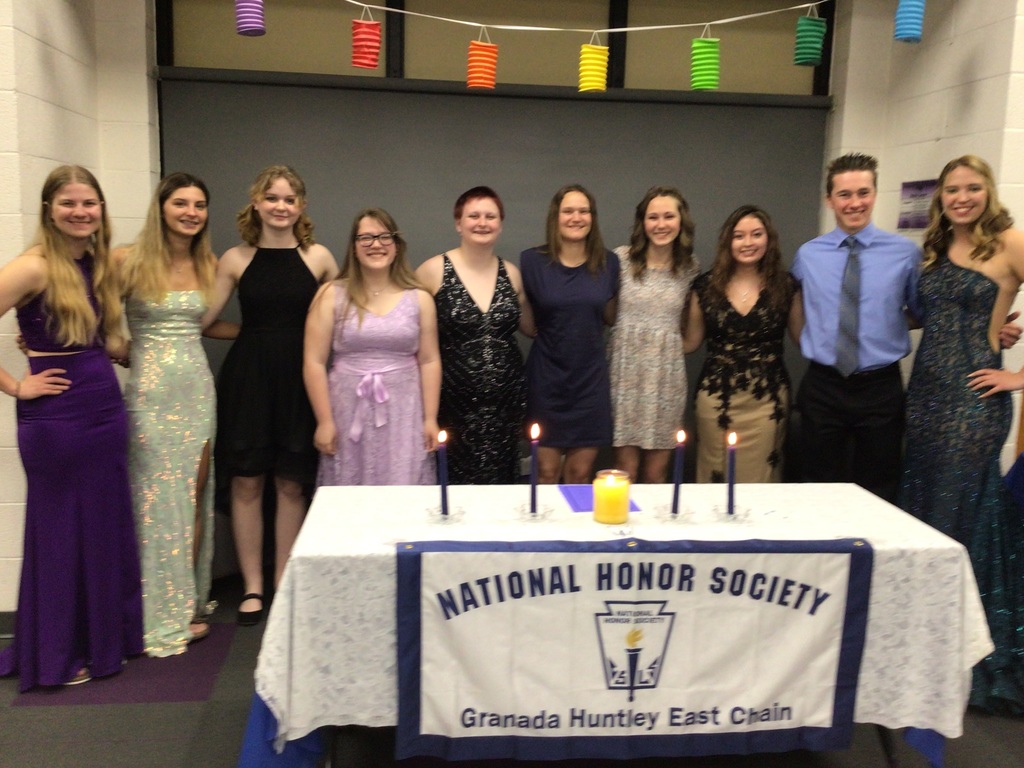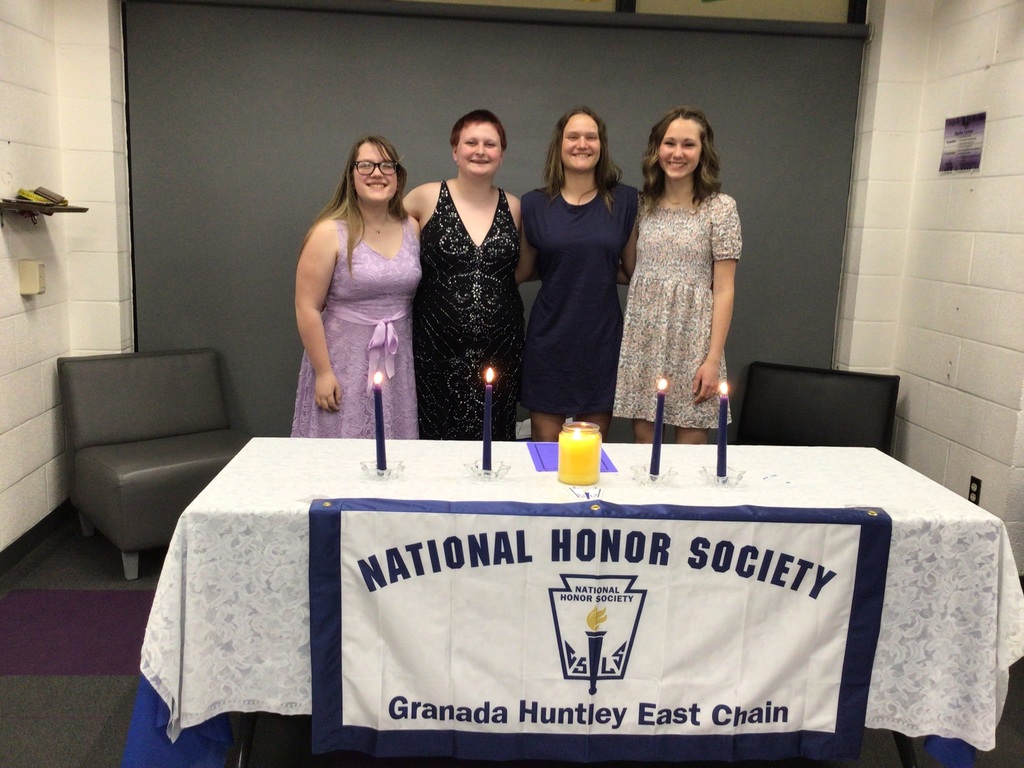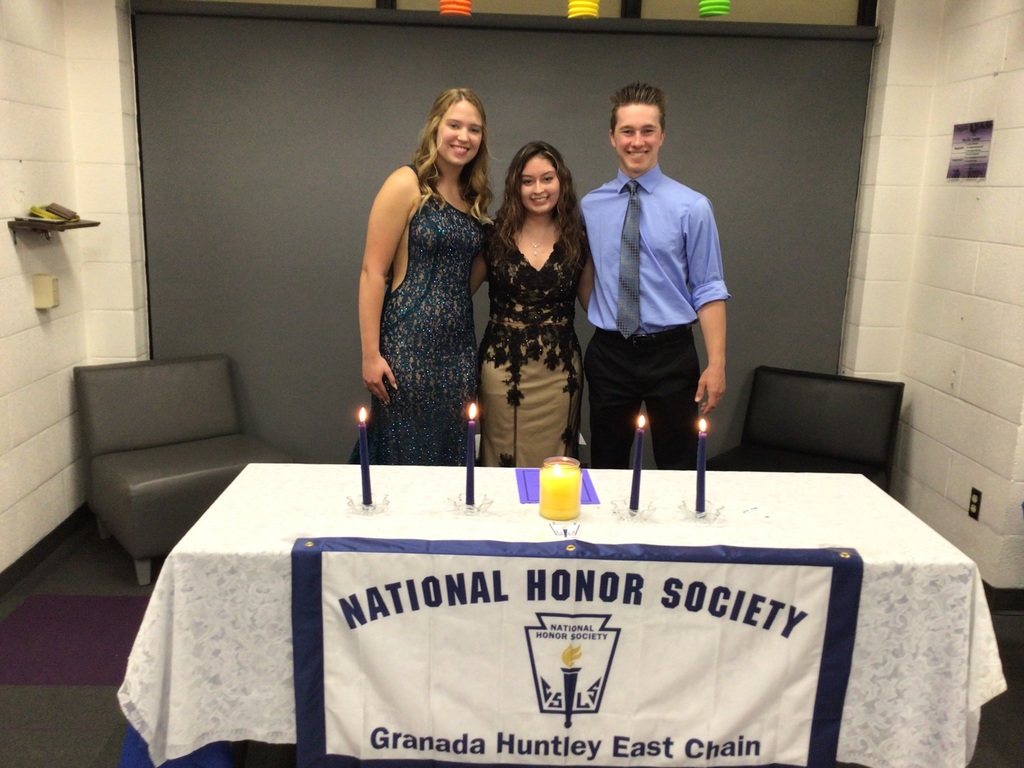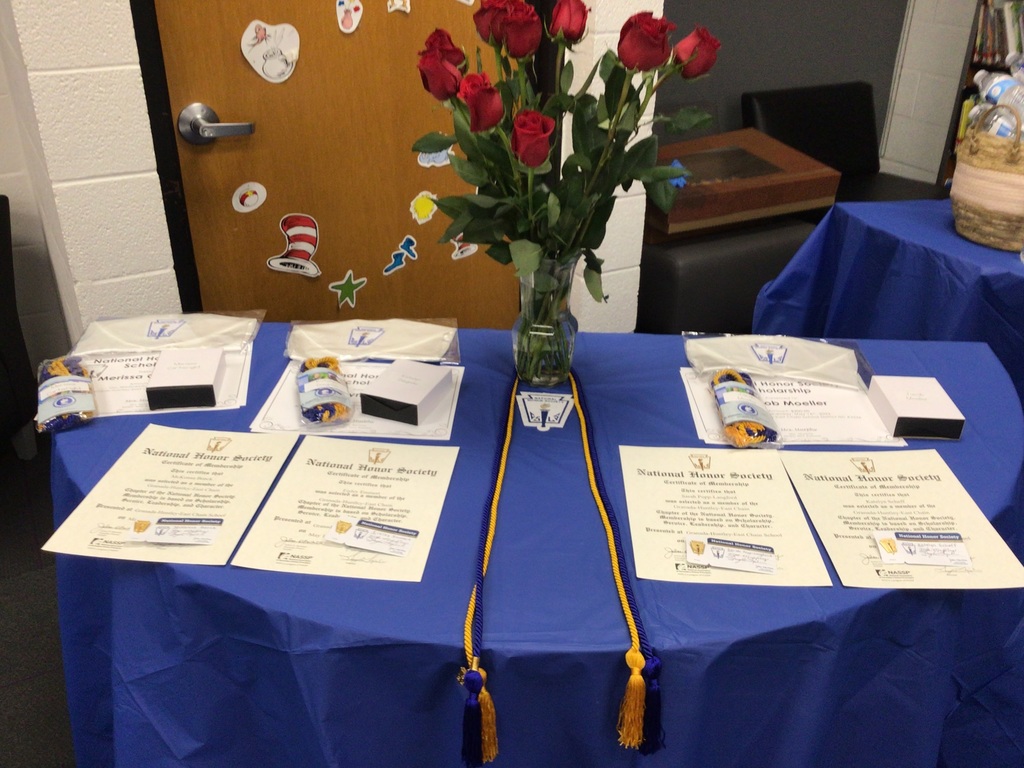 Help us celebrate our graduating seniors on Friday! The Class of 2022 will participate in a parade through Granada, Huntley, and East Chain following their graduation ceremony on Friday, May 27th.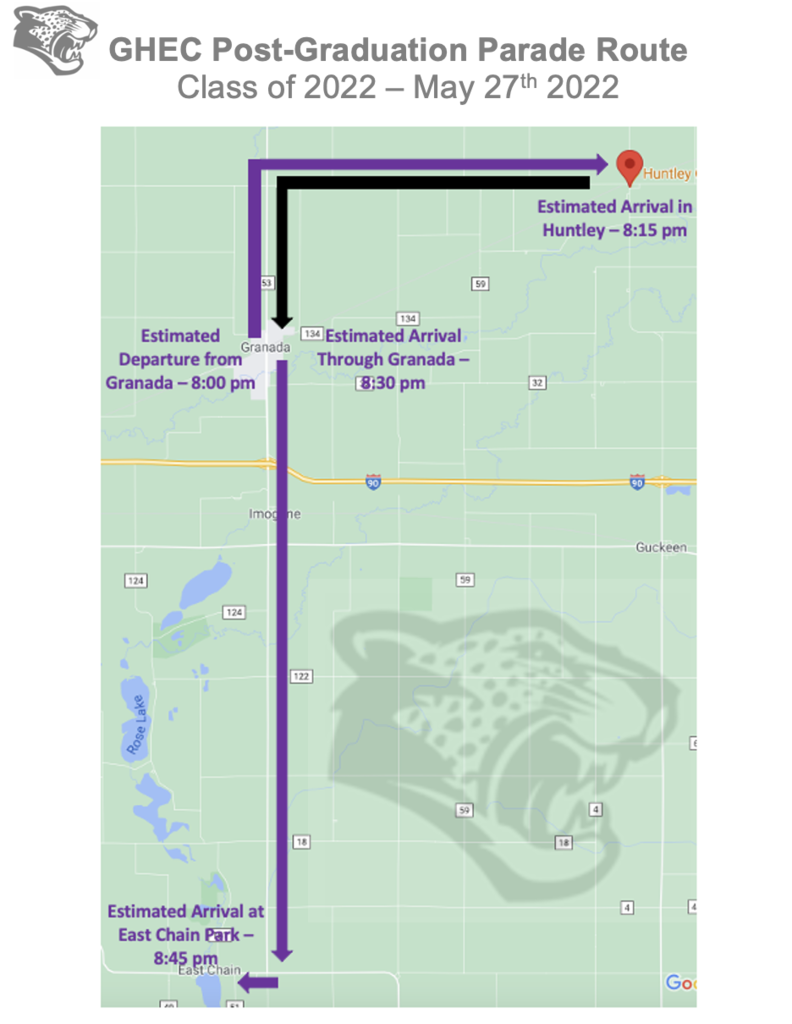 Deziray Gronbach Senior Spotlight ~ Class of 2022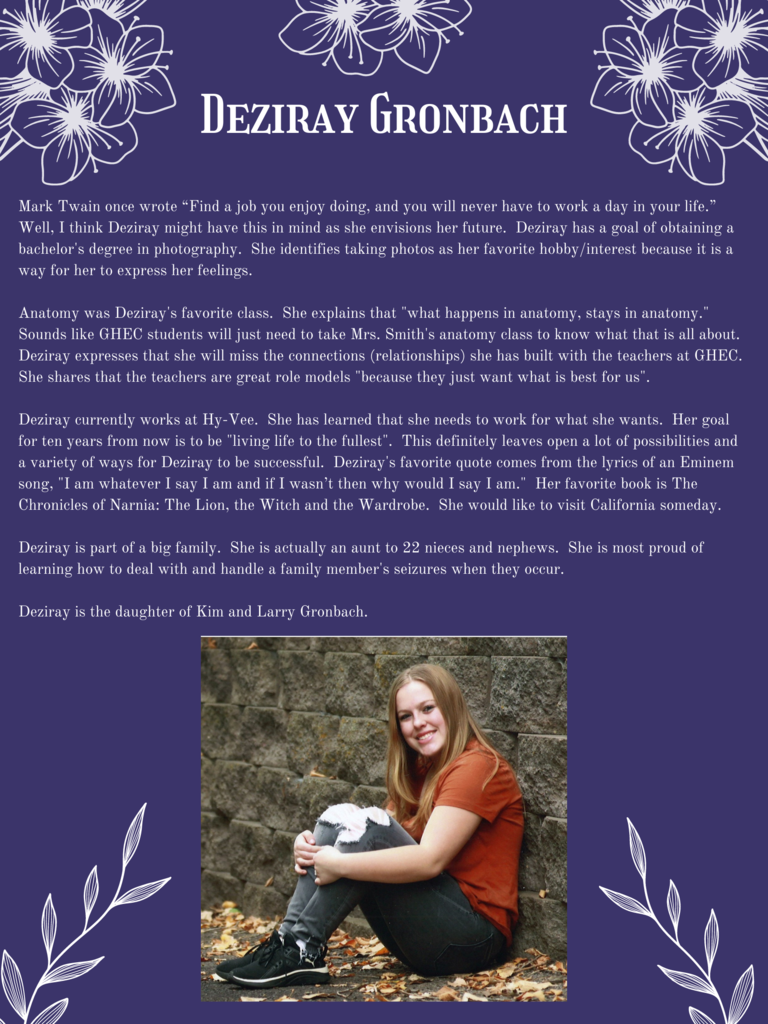 Adam Heckman Senior Spotlight ~ Class of 2022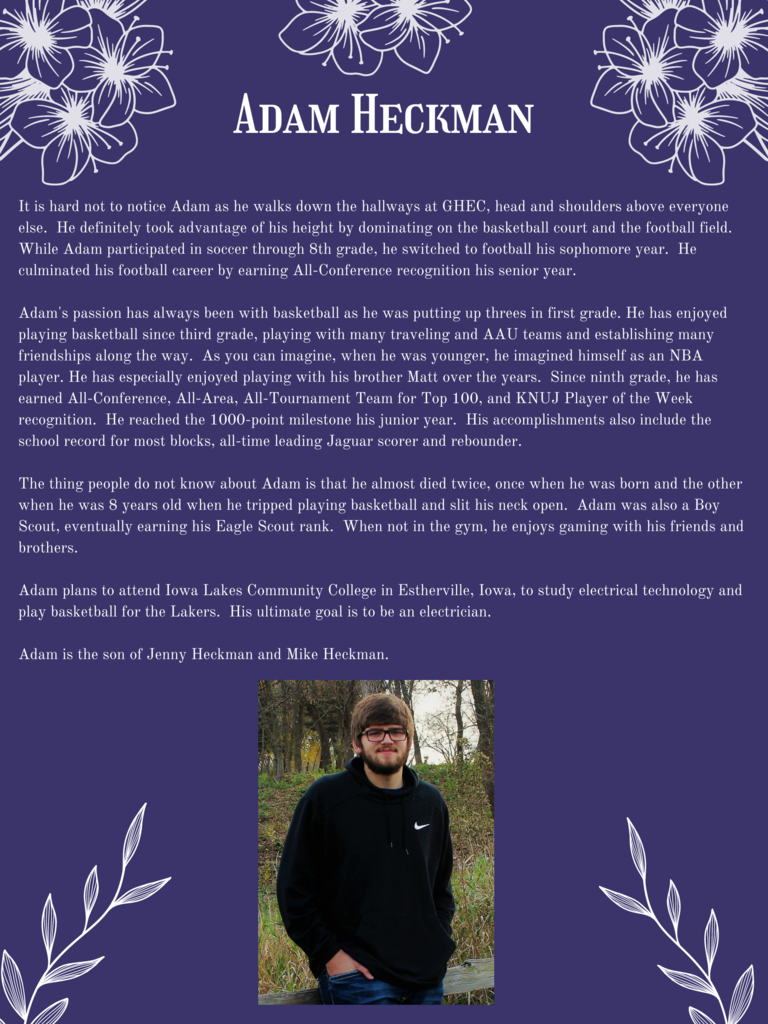 Tucker Grathwohl Senior Spotlight ~ Class of 2022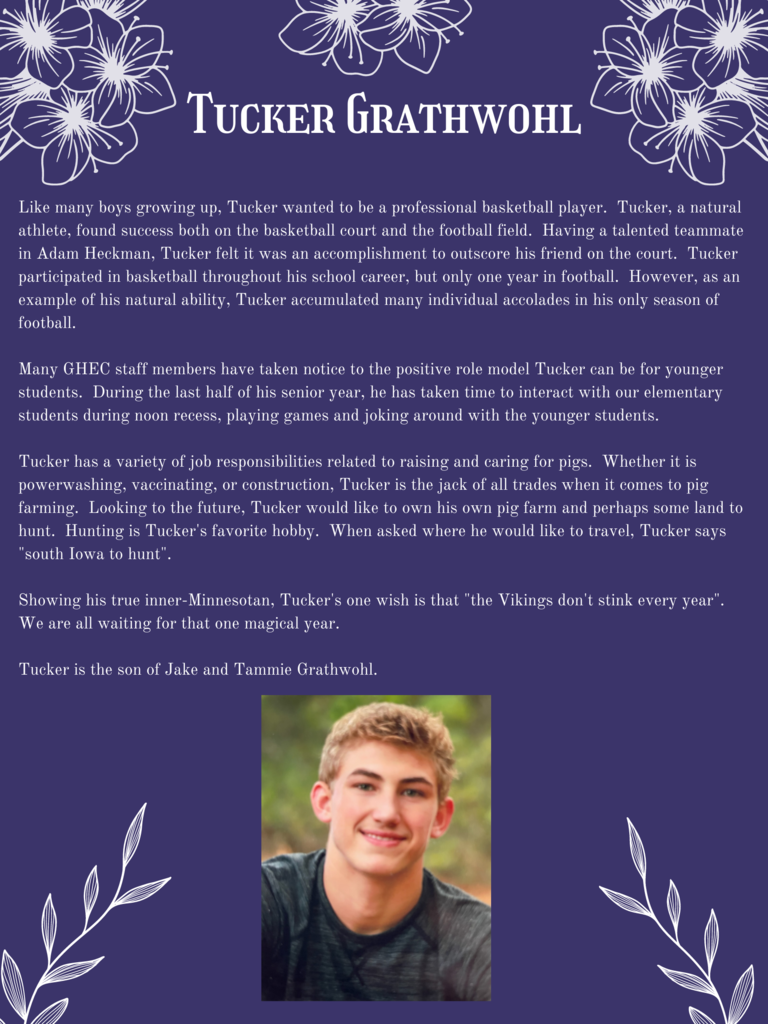 Congratulations to our middle and high school students for showing responsible, ready and respectful behavior!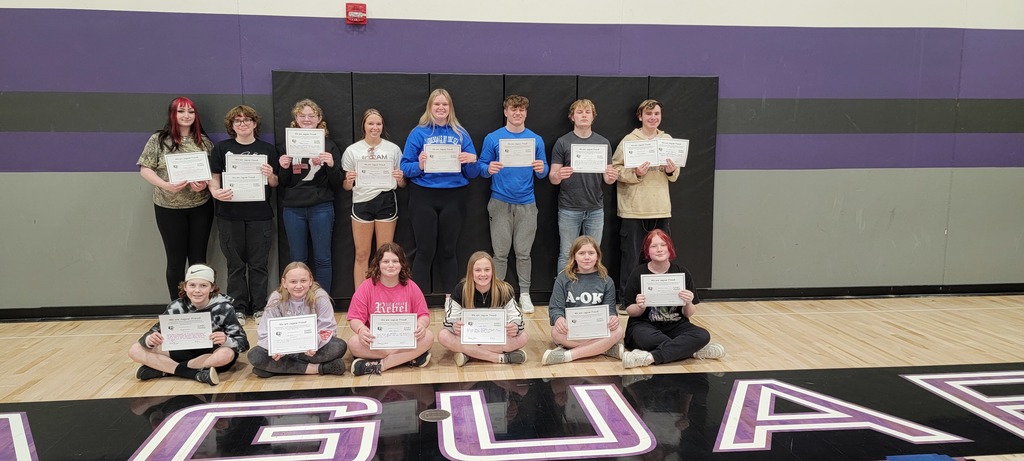 Marissa Lewis Senior Spotlight ~ Class of 2022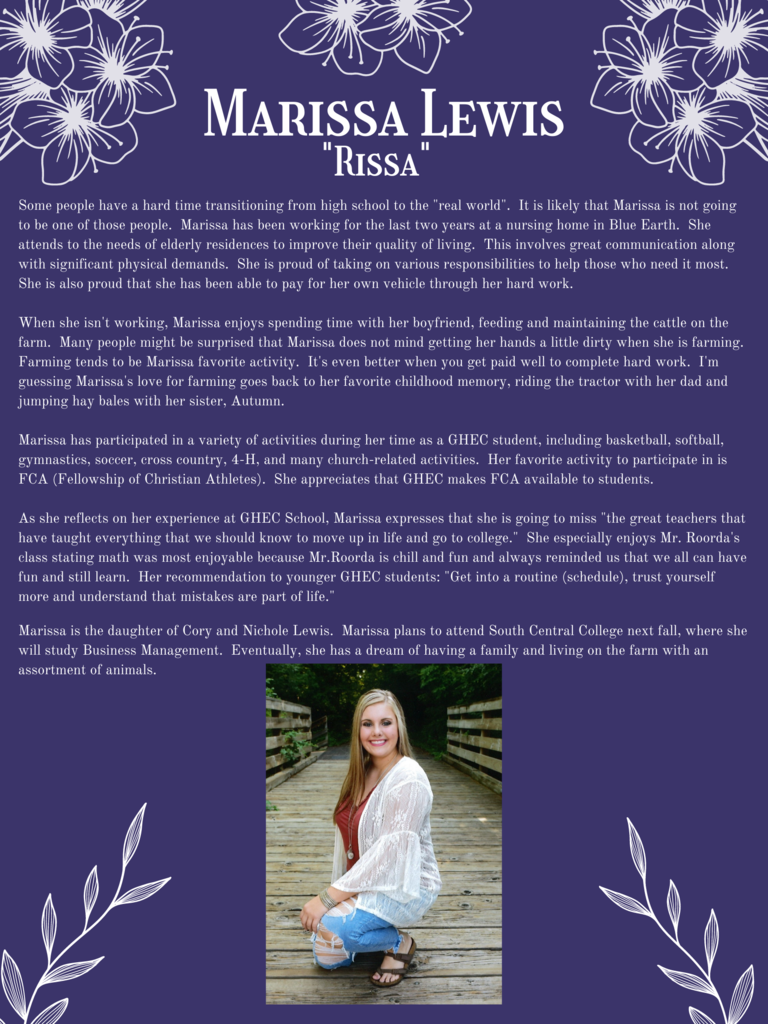 Payton Strauser Senior Spotlight ~ Class of 2022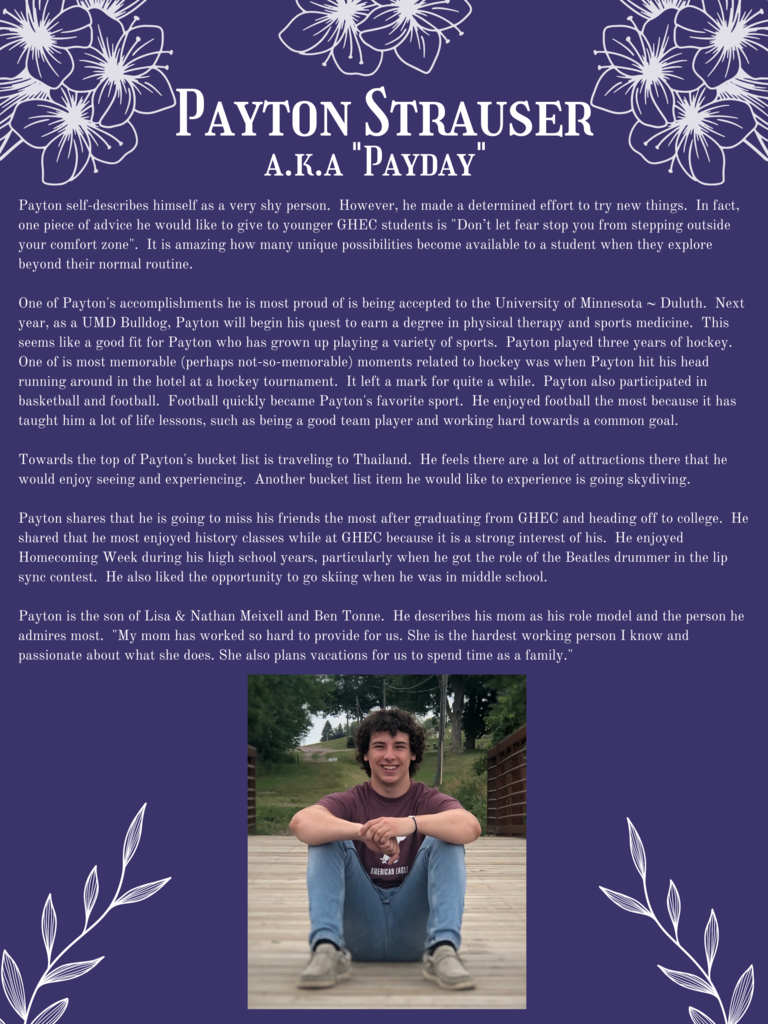 Anika Jensen Senior Spotlight ~ Class of 2022